OPENING ACT:                 *The Lumineers                   *
*PARKING LOTS OPEN:      *3:00PM  *                                                    *
GATES OPEN:                     5:00PM
SHOW BEGINS:                  7:00PM
Cash parking will be available on the day of the event.
Metro: The last train to depart Morgan Blvd is 11:27PM (show tentatively scheduled to end at 11:15PM).
Uber: FedExField's Uber Lot, located off of Redskins Road, will be open and run for pre & post show ride fares.
ALL GA Field tickets MUST enter through the Budlight Pavilion (Gates F & G).
All other Credit Card Entry Only tickets may enter through any other gate.
ALL* *Credit Card Entry Only tickets are NON TRANSFERABLE.
Purchaser must provide the Credit Card used at time of purchase with a Valid Photo ID, and the ENTIRE party must enter the venue at the same time.* *Credit card entry FAQs: http://www.ticketmaster.com/creditcardentry
ARRIVE EARLY!Beginning at 8:00AM, GA Field ticket members will receive a numbered wristband located at Gate G. This gate will open for entry to wristband holders, at 12:00PM.
At 5:00PM, both Gates F&G will open for all GA Field ticket holders.
There will be directional signage, posted around the stadium, with instructions on how to find each gate.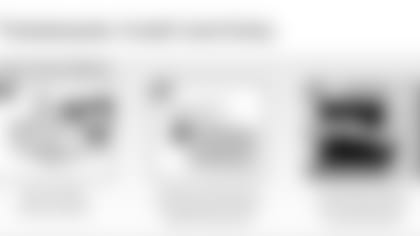 Ticketmaster/ Venue/ Tour and Band Standard Will Call is located at the NRG Gate ATicket Office.
Will Call for RedZone VIP Package customers is located at the Bank of America Gate ETicket Office.
For assistance with ticket reprint or gate entry, please visit the Ticket Resolution windows located at both the NRG Gate A& Bank of America Gate E Ticket Offices
Upon gate entry, Guests requiring ADA assistance should report to any Guest Services booth. ADA seating is limited and distributed on a first-come-first-serve basis.
For more information, please contact the FedExField Box Office at 301.276.6050.
• BAGS, including: backpacks, gym bags, duffel bags, packages, briefcases, purses, fanny packs, etc.
• FOOD AND BEVERAGES OF ANY KIND
• SEAT CUSHIONS, with zippers or pockets
• UMBRELLAS (plastic ponchos are available for sale at select merchandise areas)
• BOTTLES, jugs, thermoses, cans, coolers, or any other container
• ANIMALS (except for certified guide dogs assisting disabled guests)
• WHISTLES, horns and other noise makers
• FOLDING CHAIRS and strollers
• SELFIE STICKS and tripods / camera stands
Failure to adhere to these policies will result in denied entry into the stadium. We appreciate your cooperation with game day security requirements.
• Bags that are clear plastic, vinyl or PVC and do not exceed 12" x 6" x 12."
• One-gallon clear plastic freezer bag (Ziploc bag or similar). SMALL CLUTCH BAGS, WITH OR WITHOUT A STRAP, ARE PREMISSABLE AS LONG AS THEY ARE APPROXIMATELY 4.5" X 6.5".
An exception will be made for medically necessary items after proper inspection at a gate designated for this purpose. For more information, please contact us at 301.276.6100.