The Redskins did little to address cornerback in the 2011 NFL Draft – despite some uncertainty at the position and a pass defense that was 31st in the league last year.
The Redskins drafted Boise State cornerback Brandyn Thompson in the seventh round (213th overall). He was the only cornerback the team selected in the three-day draft.
Thompson was a three-year starter at Boise State, finishing with 146 tackles, 12 interceptions and one forced fumble. He was named the Defensive Player of the Game at the 2010 Fiesta Bowl, proving that he can perform well on a big stage.
The 5-10, 177-pounder stood out for his 13 career interceptions at Boise State. Turnovers are a constant emphasis in the Redskins' defense.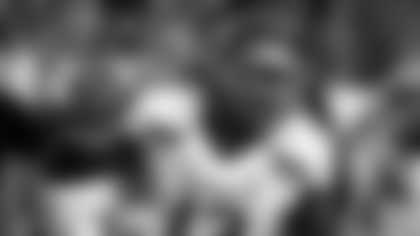 "You just like the way [Thompson] played, the way he competed," head coach Mike Shanahan said of Thompson. "I just felt very fortunate that he was there with our pick in the seventh round, and I felt very fortunate to come away with him."
Thompson joins a roster of cornerbacks that includes DeAngelo Hall, Carlos Rogers, Phillip Buchanon, Kevin Barnes and Byron Westbrook.
Hall, coming off his third Pro Bowl season, is the team's top cornerback and a guaranteed starter going into the 2011 season.
Who will start opposite Hall?
It's uncertain if Rogers, a starter during much of his tenure in Washington, is going to return to the Redskins this year. Buchanon, signed last year to a one-year contract, is in a similar situation.
Barnes saw action at both cornerback and safety last season. With the Redskins signing O.J. Atogwe to pair with LaRon Landry at safety this year, it's likely that Barnes will go back to being a full-time cornerback.
Westbrook has played well in a reserve role for the Redskins, primarily as a special teams player. He is expected to compete for a roster spot, as he has done every year since first joining the Redskins in 2007.
Additional help at cornerback could be supplied by fifth-round draft pick DeJon Gomes, who is currently listed as a free safety.  Gomes has experience in nickel coverage from his time at Nebraska.
Cornerback is a position that the Redskins could address in free agency – several franchise cornerbacks are expected to be available.
Thompson will be given an opportunity, although he will have to develop quickly to earn playing time.
"He'll get a chance to come in and compete with the rest of our guys," Shanahan said. "He can make plays, and he's a very sharp kid. We'll get a chance to see what he can do."