Joe Gibbs was the head coach for the Redskins' Super Bowl XVII championship team. Read his recollections--in his own words--of the critical 4th-and-1 play that John Riggins raced 43 yards for a game-winning touchdown:
"First of all, I had my heart in my throat because it was fourth down. I mean, we decided to go for it. If we missed that, we would have given them great field position.
"I was obviously holding my breath on that one. I'll always remember it. "Fake Zoom," so Clint Didier would fake across and come back. Our signal for it was "70 Chip." He started motioning on this side to get the safety to start running. We turn around and come back and we're going off tackle.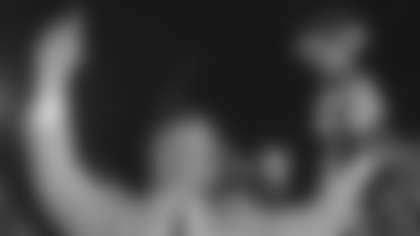 "The safety slipped as he turned, as he tried to come back with Didier, so it put him behind the play. John Riggins broke through that crack, and we were going for the touchdown.
"That is the play in Redskins history, because it gave us the first Super Bowl win.
"The parade? Simply great. Our fans. Rainy day. They were just packed.
"People were climbing up the street light poles. You worried about people getting crushed. They were coming all the way out to the buses. I was afraid people would get shoved under the buses.
"People were going nuts. It was an outpouring by the whole city. It's the greatest sports franchise in the world.
"It was one of those rare experiences where everybody just lost themselves for three or four hours."*
*