Joe Theismann was the quarterback of the Redskins' Super Bowl XVII championship team. Read his recollections from that memorable season...in his own words:
"It was surreal to me that we were going to the Super Bowl. A dream come true. I got a chance to take this circus on the road, because I was the ringmaster for the most unique group of guys since the Oakland Raiders. We had the 'Smurfs,' the 'Hogs,' the '5 o'clock Club.'
"People ask me if we were uptight for the Super Bowl. Are you kidding me? We were a bunch of guys on a ride, and we had stayed together. No one expected us to beat the Dallas Cowboys and represent the NFC, so that Super Bowl was an incredible experience.
"I remember when I turned around to hand the ball to John, it was 4th-and-1, and I knew we had the first down. I could see the hole open. Then Don McNeal comes over and hits him in the side.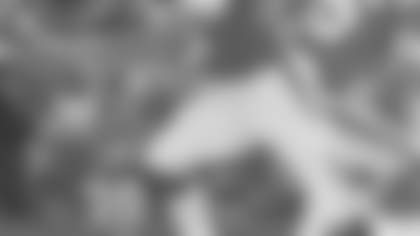 "I'm thinking about the next play, then all of a sudden as McNeal hits him, he starts to slide down John's body. It's like paint dripping down a wall. I'm thinking, 'Don't clip, don't do anything stupid. Let John run.'"
"I almost cost us the opportunity to win. We had a hitch called in the third quarter. I look to the right and Alvin's covered and I go back to the left to get it to Charlie late. As I let it go, Kim Bokamper knocks the ball in the air.
"We're down around our goal line, and behind at the time. Everything slowed down. The ball was going end-over-end, and I could see Bokamper running towards it. I managed to knock it away.
"Truthfully, as good as they were, to try and throw the football against them, I believe we would not have stood a chance.
"It's funny. The things I'm noted for in football are breaking my leg, and making a defensive play in the Super Bowl."