John Riggins was the running back *for the Redskins' Super Bowl XVII championship team. Read his recollections--in his own words--on his touchdown run in the Super Bowl and the moments after the game:*
"Joe Theismann handed the ball off and he had the best seat in the house.
"It was an interesting moment. There were probably 100,000 people there for the game, and they knew. The countless millions [watching on televisions], they knew what we were going to do.
"It was one of those plays where everything fell into place and the fact that [Miami defensive back] Don McNeal had slipped a little bit, and that kept him from getting a clean shot at me. He might have slowed me down more.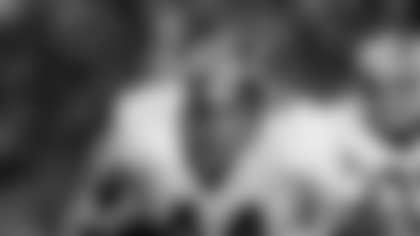 "I was only thinking about the first down. I wasn't thinking about the touchdown. That just came along.
"Of course, it was 43 yards away, so I'm waiting for someone to hit me, and that never happened.
"Because I was the MVP and a slow dresser, I was by far the last person out of the locker room. Everyone was gone. It's just vacant. No one there.
"I walked out onto the playing field and I remember looking up. It's getting dusky, it's going into the gloaming. You see the workers up in the stands sweeping the cups up.
"They left the scoreboard on and I remember seeing the score: Redskins 27, Dolphins 17. It was that moment of truth where I'm like, 'Damn, I'm a World Champion.'
"So for me, that's the moment I remember. It's not the run."