Neal Olkewicz was a linebacker for the Redskins' Super Bowl XVII championship team. Read his recollections--in his own words--on the team chemistry of the 1982 club:
"I didn't have to come too far to play in the NFL, just down from College Park [at the University of Maryland].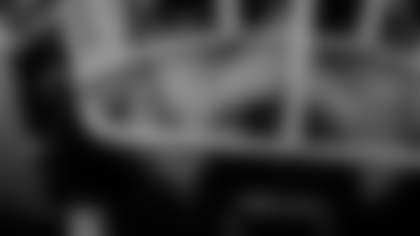 "I don't know if there was any one story that stuck out from that 1982 season and that Super Bowl. There were so many.
"Just in general, that whole group we had, we were a bunch of guys who had great chemistry together. We were a bunch of guys who fought together, and we knew we had each other's backs.
"That's the greatest feeling--that Super Bowl victory. It's the one time nobody can say anything bad about you and your teammates. You're the champions.
"It doesn't last for a real long time. But for a while you can say you're the best in the world.
"In the game itself, I was playing against one of the best guys I ever played against: Dwight Stephenson. He's a Hall of Famer and one of the best centers to have ever played the game.
"The parade was like a big Mardi Gras. You're glad to be a Redskin. And you're glad to have all of the Redskins fans with you."