Rick 'Doc' Walker was a tight end on the Redskins' Super Bowl XVII championship team. Read his recollections from that memorable season...in his own words:
"We're playing in Pasadena, and that's like a home game for me because I grew up in Southern California. After the game, there's nothing open. It's about 1 a.m. So we get in our four limos and head out to some taco place in Orange County. We ordered everything they had on the menu.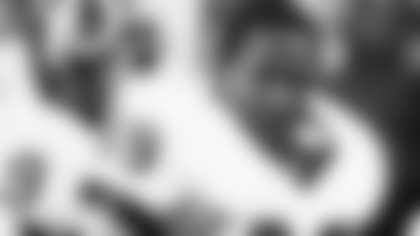 "Coming home, I remember 'Buges' talking to the guys and chewing on cigars. Then we land at Dulles, and President Reagan is there. Those kinds of things...I didn't know it was going to happen. You just come out and there's the President. It's the whole deal. It's big time.
"Then we bus back to Redskins Park, with so many people there. It's unbelievable. It's numbing because you can't believe it happened, and then there's so much going on right in front of you. And we're exhausted, because really after the Dallas Week, you could never really recover.
"I remember the parade, and it was raining, and there had to be a few hundred thousand people there. It was raining, and they just didn't care. Everybody's out, and they're telling you how Georgetown was during the game.
"Then later you read in the papers about how it was here, and you feel envious of that. Everybody was partying jeer, and you're envious of all of that.
"It's one of those experiences you wish you could go over frame by frame, in slow motion."