A tinge of nerves fluttered through Tommie Adams Jr. as he stood on FedExField on Thursday night. The clamor of conversation hummed around the stadium as Adams and his fellow Gay Men's Chorus members waited for their cue.
With the woosh of the conductor's baton, the chorus began. The noise in the stands hushed as the ensemble's powerful rendition of "America the Beautiful" rang through the night air.
"I remember a feeling in my heart of tremendous pride," Adams said. "We sang the words embracing one another in pride of our nation, while setting the tone through our a cappella voices, that no matter who we are or where we come from, we are all here in this struggle to support and to love one another, together."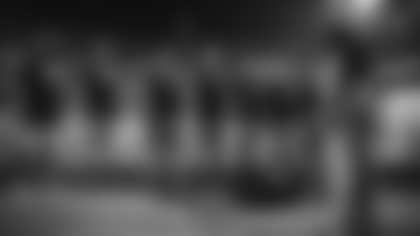 The song, whose lyrics emphasize the importance of community and the beauty of diversity, was an intentional anthem for the evening as the Washington Football Team hosted its first-ever "pride night." The Sept. 17 event was not just a first for Washington; it was a first for the league. Though the Detroit Lions offered a "Pride Package'' geared towards LGBTQ+ fans in 2019, no NFL team has ever established and promoted an official pride event until last week. Washington's historic "Pride Night OUT'' stands as the beginning of an important effort to engage an underrepresented group who has long felt unwelcome in the sport.
While rainbows are undoubtedly fun to splash in logos and accessories, Pride Night OUT strove to incorporate several elements to maximize the game experience for its attendees. Attendees were given an option to purchase a ticket to a pregame party in a private, club-level suite that featured a buffet, beer and wine. In addition to the Gay Men's Chorus performance just before kickoff, fans were greeted at the gates by DC's Different Drummers, an LGBTQ+ drumline.
The pieces came together to help send the message that the inclusion of LGBTQ+ folks in the football fan experience is a goal that the Washington Football Team seeks to actionably work towards.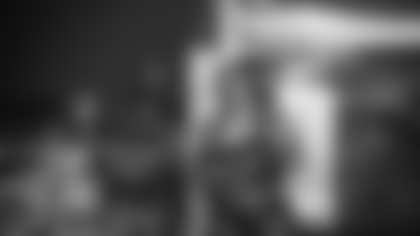 Glimmers of that kind of effort were what Brent Minor, Executive Director of Team DC, was initially excited by when he met with Washington's front office staff in the summer during those first discussions about the possibility of a pride night event.
"One of the things we want folks to know when we work with them is that this is more than just a chance to sell more tickets. We really want to see an investment in the community, in terms of resources," Minor said. "Based on our conversations, and kind of where things are gonna go, I think we're gonna see that, and I think it's going to have great benefits, down the road for both the community and for the Washington Football Team."
With that type of involvement in mind, Minor was pleased how Thursday night came together.
"You know, really the Washington Football Team, and I can say this from being involved with Pride Nights for 16 plus years now, their staff was very attentive, very responsive, very attune to whatever our needs were and that doesn't always happen," he said.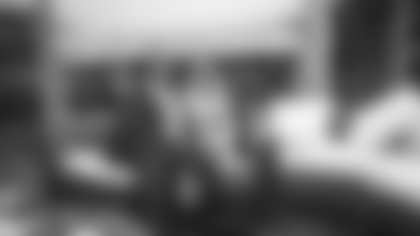 Though the specifics may vary, Pride Night OUT is likely to become regular programming. Washington's Diversity, Equity & Inclusion Programs Lead Chanelle Reynolds said there is "absolutely" a plan to host future pride nights.
As for the very first one, the one that will stand out in the annals of Washington and NFL history, Adams admits that the full significance of it did not hit until the final notes of "America the Beautiful" crescendoed to quiet.
Stepping off the field and past the stands, Adams was stopped by a woman with burgundy-dyed hair. She wanted to take his picture.
"She thanked us and said she wanted to share it with her son and how proud he would be of what we just did," the baritone said.
Lying in bed the next morning and scrolling through social media feeds, Adams found himself getting emotional while looking at photos from the night before.
"I teared up a little because I realized in that moment, we had done something truly impactful and special in sports history," Adams said. "It was progress in an almost religious sports institution...we were part of that small step."