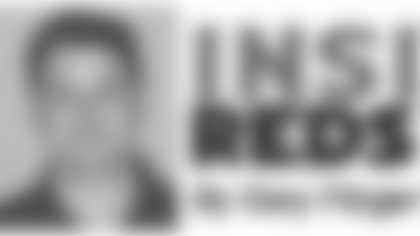 Every time something is written about Byron Westbrook, there is usually a mention that he is the brother of Brian Westbrook.
For example, when the Redskins play the Philadelphia Eagles, Byron usually becomes a focus that week because he mimics Brian--a Pro Bowl running back for the Eagles--on the scout team during practice.
Two years in that role, two years on the Redskins' practice squad, and now Byron knows he must establish himself in the NFL, apart from his brother.
He does not mind that his NFL tenure is seemingly connected to Brian, though.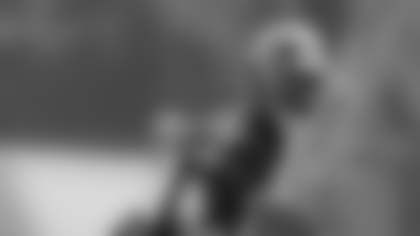 "My brother has done amazing things in this league," Byron said. "I'm five years younger than him and I have been looking up to him since I was a kid. So I'm not tired of [being mentioned alongside] my brother.
"If he was doing something bad, then I would get tired of it, but he is doing a lot of great thing in the NFL. A lot of NFL players on defense respect him. As long as he gets respect, I'm fine with it."
Training Camp, which starts July 30 at Redskins Park, is important for Westbrook, a Washington, D.C. native who first joined the Redskins in 2007 as an undrafted rookie out of Salisbury University.
Earlier this offseason, executive vice president of football operations Vinny Cerrato said the team wants to see Westbrook take the next step in his pro career: emerge from the practice squad and earn a roster spot.
Westbrook enters his third season with the Redskins vying to become the fourth of fifth cornerback on the roster.
He faces competition from other young prospects, including 2008 fourth-round draft pick J.T. Tryon and 2009 third-round draft pick Kevin Barnes.
For Westbrook, proving he can be counted on in the secondary would go a long way toward earning that roster spot.
"Every player wants to improve, but at the same time you want your coaches and teammates to count on you," Westbrook said. "The guys in practice--they have counted on me, but now they're looking to count on me in terms of practice and in the games.
"I just need to make plays. The coaches will take note when you're out there making plays, interceptions, big tackles, smart tackles, pass break-ups--and doing the small things that coaches expect you to do."
"I want to show improvement in every aspect of my games so coaches have confidence in me and they'll want to keep me around."
As a reserve cornerback, Westbrook knows that he must make an impact on special teams as well.
In years past, Westbrook served as a punt and kickoff returner during preseason. Following a conversation this offseason with special teams coordinator Danny Smith, Westbrook expects to do "more of the [hard-nosed] work" by serving as a blocker and tackler on punts and kickoffs.
"Doing that puts me in a better position [in terms of making the team]," Westbrook said. "I returned kicks last year because we didn't have a lot of returners so I was forced into doing it. This year, I talked to Danny about doing some other things that can help me get into the game."