Five months ago, Mike Williams was an NFL afterthought.
Now, Williams is back in the league, as a backup right tackle with the Redskins.
He has slimmed down from the 400 pounds he weighed last April. He is back in playing shape for the first time since 2006.
"It's a nice feeling," Williams said on Monday as he geared up for his first regular season practice.
Williams earned a roster spot on the Redskins after an up-and-down preseason.
He struggled with injuries as his body re-adjusted itself to the dramatic weight loss and the rigors of the NFL. He had an abdominal injury early in training camp and then suffered an ankle sprain in the middle of preseason.
Williams, 6-6 and 337 pounds, played in just two of the Redskins' four preseason games, but he impressed team officials in both stints.
"Any time he played, he showed power," Redskins executive vice president of football operations Vinny Cerrato said. "In the Baltimore game, he played well. In the Jacksonville game, he played 50 snaps and he maybe had one bad play.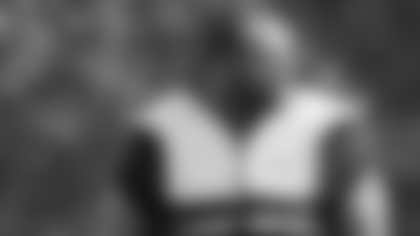 "He's a guy who is big and talented and he can get movement off the ball."
As the backup to Stephon Heyer, Williams can step away from the NFL limelight for now.
Williams--and the Redskins' overall depth on the offensive line--is sure to be scrutinized again should he be forced into action on game days. A 2002 first-round draft pick by the Buffalo Bills, he has not played in an NFL regular season game since 2005.
For now, Williams' comeback is a feel-good story.
During the 2009 preseason, Williams said he never felt comfortable that he had won a roster spot--until last Saturday evening, after the Redskins had announced their final cuts.
"Work is not done," Williams said. "This was a very hard process. To lose 100 pounds and have a team take a chance on you--I just came in and showed them that I wanted to be here and I wanted to work.
"Then I had to fight through those injuries. It was perseverance. They put that word in the dictionary for a reason. To overcome all of that, and to continue on, it's gratifying."