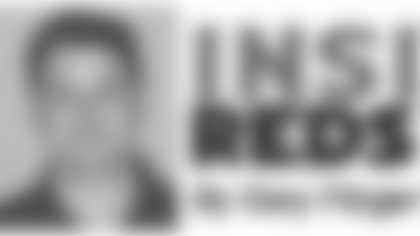 Eddie Williams has been under the radar this preseason.
And that makes him the antithesis of Mike Sellers, the big, burly fullback who makes his presence known every chance he gets.
Williams, the Redskins' seventh-round draft pick last April, made his debut in training camp after rehabbing a knee ligament injury all offseason.
Since then, Williams has quietly gone about the business of learning to play fullback at the NFL level.
"I'm really just happy to be here," he said. "It has been a long process just to get my knee healthy. I wasn't able to do much in OTAs, so I felt like I had to catch up a little bit.
"Everybody in the meeting rooms--they're ahead of me. I'm in my playbook constantly and I'm in the coach's office trying to figure things out."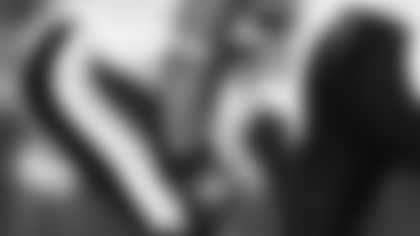 Playing with the Redskins' second-team offense, Williams has figured enough out to catch two passes for 13 yards in three preseason contests.
Not a huge statistical output, but enough to make an impression and show that he is recovered from the knee injury. He continues to wear a knee brace for support.
Williams, 6-1 and 249 pounds, is expected to get more playing time in this Thursday's preseason game at Jacksonville.
Williams said he wants to model himself after Sellers, the Redskins' 6-3, 273-pound fullback who has played in Washington for nine of his 10 NFL seasons.
"Learning from Big Mike is a big advantage for me, just watching him block and move around," Williams said. "It would be great to just learn from him for a few years. Basically I want to model myself after his game and add to it with what I can do, making catches and playing receiver."
Williams understands that he's a long shot to make the 53-man roster at this point. Last year, the Redskins kept just one fullback on the roster.
He could be a practice squad possibility if he does not make the final 53.
Coaches and personnel officials liked Williams' versatility in college. At Idaho, Williams played fullback, tight end and H-back, catching 100 passes for 1,205 yards and 11 touchdowns.
"We hope that he can be an active player on special teams, watching Mike play fullback, and then get him in where we can," Jim Zorn said during training camp. "Right now what he has to do is to just keep going.
"He's athletic, football savvy. He played a lot of different positions in college, he played tight end and fullback and they lined him up split."
Williams describes himself as a pass-catching fullback and admits that he needs to work on his skills as a runner. He had 19 rushes for 195 yards and three touchdowns at Idaho.
"I haven't come out of the backfield a lot as a runner," he said. "I ran quite a few reverses in college, but that's not playing running back or fullback. It's something I need to improve on."
No matter what happens when it comes time for roster decisions, Williams said he was grateful to be drafted by the Redskins.
He suffered his knee injury in Idaho's last game of the 2008 college football season and it was uncertain if he would be drafted at all.
"I viewed it as a challenge," he said. "I took it as that rather than be depressed about it. I worked hard and I felt lucky to even be drafted. It wasn't a surprise, because I knew some teams were interested in me, but it was definitely a blessing."