Matt Flanagan was driving to get his haircut when he got the most important phone call of his young football career.
After hanging up, he turned his car around and let the trim wait. The undrafted rookie out of Pittsburgh, who had spent the first 15 weeks of his NFL career on Washington's practice squad, had gotten a promotion to the active roster.
"It's awesome being able to truly contribute," Flanagan said while sitting in the locker room at Redskins Park after a Week 16 practice. "Obviously you contribute as much as you can on the practice squad but being able to suit up and share the backfield with [Adrian Peterson], I mean that's something that's awesome, it's really fun."
As a practice squad player, life can change in a matter of minutes. On a normal week, the 10 players on the squad and the 53 on the active roster share a nearly identical schedule. They all come in and lift on Monday morning, have most of Tuesday off (practice squad players get an extra workout in the mornings), and then practice Wednesday, Thursday and Friday.
"Practice days are our f------ game days, so we don't lift on those days," Flanagan said. "Those are live game reps."
The rookie tight end, who caught his first career pass in the season finale, said he takes pride in treating those practices like games because the easiest way to stand out is making plays against the starters.
"Everybody comes in here and they're an NFL football player. It doesn't change whether you're active on game day or not," Flanagan said. "Ask any of the practice squad guys, those guys work as hard if not harder than anybody else on the practice field. [The] approach doesn't really change very much."
With a limited amount of contact allowed at practice, teams rarely line up their starting offense and defense and tell them to battle it out.This is where the scout team, a group of lower-roster players who try to mimic the play of the team's upcoming opponent, comes into play. Flanagan said the responsibility of emulating opposing starters has helped him grow as a player.
When the Redskins were preparing to play the Eagles in Week 13, he had the tall-task of imitating the 2018 receptions-leader among tight ends, Zach Ertz. Flanagan said by watching Ertz's play he picked up new subtleties in the way the tight end breaks off his routes and creates separation.
"I think it helps you a lot as a player," he said. "That's the perfect place to practice because it's a very low-risk scenario for you to try some new technique stuff and maybe if I'm in with the first-team offense I don't want to take a chance on a technique that I've never used before and possibly get cussed out or do something wrong and then there you go, there goes my one rep with the first-team offense."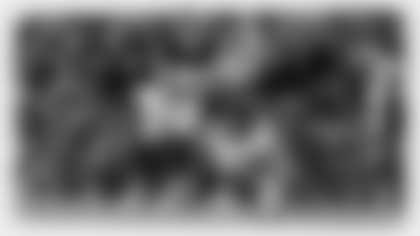 Like Flanagan explains, there is a small margin of error while on the practice squad. Every practice is an audition to make the 53.
But while practice squad players may see similar workloads as their active roster counterparts, their compensation is not in the same area code. Per the NFL's most recent Collective Bargaining Agreement, the minimum weekly salary for practice squad players in 2018 was $7,600.
That means a practice squad player who manages to stay healthy, and employed, for the whole season would earn $129,000 before taxes. The minimum salary for an undrafted free agent rookie on the active roster in 2018 was $480,000, or around 73 percent higher than a practice squad player's earnings.
For those who find themselves on the outside of NFL rosters, options to continue playing and developing are limited. The Canadian Football League has a $5.2 million hard cap per team (split between 46 players) and the season runs at the same time as the NFL's. Playing in the Arena League usually requires a player to hold a second job. The Alliance of American Football, a new league starting this weekend, promises to be another substantial opportunity.
As Flanagan and many others know, when given the chance to take an active roster spot, oftentimes on another NFL team, it makes sense why practice squad players are willing to drop everything and move. When another team calls you midseason, you put down the scout team playbook and pack your bags.
Alex Santos sits at his wrap-around desk, shifting his focus between two desktop monitors and a laptop. It's Week 16 of the 2018 season, and playing across from him on a large wall-mounted TV is film from a preseason game. Behind him and to his left are two massive whiteboards with smudged lists of players and their positions.
"Alright, so I'm going to try to multitask while we do some of this stuff here," Santos says as he glances from monitor to laptop and back again. He's used to multitasking.
Santos has been in the Redskins pro personnel department for 13 seasons, and has been the Director of Pro Personnel for the last five.
In contrast to college scouts, pro scouts are tasked with identifying players available to sign midseason. Many in-season signings are dictated by injuries, and it's often Santos and his team who must act quickly to patch holes on the roster.
"It's been a miserable f------ year in terms of injuries," Santos says. "No team is immune to it, we all deal with it, some people just deal with it more than others, but the last few years have really hit us hard. The injury bug has hit us really, really hard."
Santos isn't exaggerating. The Redskins finished 2018 with 24 players on Injured Reserve, the most in the NFL. New faces came and went at Redskins Park, shuffling between the practice squad and the active roster as was dictated by injuries.
Heading into Week 15, the Redskins still found themselves in one of those situations. After losing their top three guards for the season (Brandon Scherff, Shawn Lauvao and Jonathan Cooper), and with backup guards Tony Bergstrom and Austin Howard sidelined by recent injuries, the Redskins poached Kyle Fuller from the Texans' practice squad.
"Poaching," when teams sign players off other teams practice squads, is where personnel executives like Santos make their mark in NFL history.
"Every team has a poach list, that's just up to myself and the other pro scouts. If we like a guy from the Chargers, from the Giants, we'll put him on the poach list based on what he did in the preseason. And when we need a guy, a young guy, we're like 'Well, who do you like?'" Santos explained. "Sometimes you may not, sometimes you may. It just depends on how rich the talent level is at that position group. You just never know what that's going to be."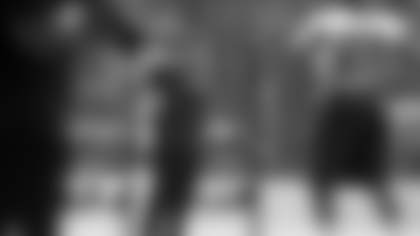 Many times the promotion to the active roster is an easy choice for players getting poached. The pay upgrade and opportunity to play on Sundays mitigates the risk of moving cities midseason. Learning a new playbook, a new schedule and new teammates is less daunting than being viewed as expendable on the practice squad, where a fluky injury could kick them out on the street.
Fuller, a seventh-round pick by the Texans in the 2017 draft, had spent the first 14 weeks of 2018 on their practice squad and was ready for his shot at the active roster. The 24-year-old Texas native played college ball at Baylor, so getting a call from the Redskins and moving to Ashburn, Va., was a big change, but still a worthwhile risk.
"My agent called me and he was like, 'Hey, Washington wants to make a move on you,' and I was like 'Hey, let's do it,'" Fuller said. "It was tough but that's what this opportunity is about, building new relationships."
Those kind of moves are accelerated when injuries hit a position group disproportionately hard.
In early December, the Redskins again found themselves in one of those situations when quarterbacks Alex Smith and Colt McCoy each suffered a season-ending injury within three weeks.
So when Santos and his team had to find another capable starting quarterback on late notice (after already finding Mark Sanchez a week earlier), they turned their eyes toward a new league.
NFL journeyman quarterback Josh Johnson had just been picked No. 1 overall in the recently formed Alliance of American Football's inaugural draft when the Redskins gave him a call.
A few weeks later, Johnson was fighting to get the Redskins into the playoffs.
Unlike other professional leagues, the NFL doesn't have a developmental league which hits younger, raw prospects hard. The AAF is trying to fill that gap.
While the Canadian Football League has coexisted with the NFL (albeit as the little brother up north), its season overlaps with the NFL's and it's not affiliated with the league, making it an option for fewer players.
Many other leagues have folded or neared extinction (think the Arena Football League, NFL Europe, the XFL etc.) but the NFL has remained dominant. This means players who need some more development after college are left searching and scrapping for opportunities when NFL rosters fill up.
There are myriad reasons for the relative failure of those other leagues, but one important factor is their lack of connection to the NFL. For a smaller, developmental league to be successful, it needs to be seen as a stepping stone to the big stage.
Hall of Fame general manager Bill Polian and television and film producer Charlie Ebersol are hoping to fill that void with the creation of the Alliance of American Football, an eight-team developmental league for young players and NFL veterans needing a second chance.
Ebersol is the son of Dick Ebersol, who founded the XFL and was the president of NBC Sports from 1989 to 2011. He, along with Polian, form an impressive combination of wealth and football hierarchy, which could position the AAF to become a legitimate option for NFL players.
"We look at a relationship with the [NFL] as we look at the MLS and the Premier League soccer," Ebersol said during an interview on the Rich Eisen Show. "Not only should they coexist, but they should be able to support each other and help each other."
There's no telling what it will take for the NFL to accept the AAF as anything other than a threat, but Santos and the Redskins took the first steps toward a relationship when they signed Johnson last season.
"I think it'll be beneficial in the long run just to see all the players because at the end of the day, players who play get better," Santos said. "You can only do so much on the practice squad here, so there's pros and cons to it but there's probably more pros to be honest with you, and guys can make a little bit of money as well, so that's beneficial for them"
Players in the AAF can make around $75,000 during a season, which could go a long way toward filling the gap between NFL paychecks during the offseason. But it also could affect how teams are able to build their 90-man offseason rosters.
Typically after Week 17, teams offer futures contracts to players on practice squads around the league. These contracts are generally non-guaranteed, minimum deals with little to no signing bonus. It's more of a promise to the player they'll be able to compete for a spot on the active roster during training camp.
But with the assurance of actual paychecks, and the opportunity to showcase their ability during the NFL offseason, the AAF has already drawn some of those younger, developmental players to its sidelines.
The AAF's inaugural season, which begins this weekend, will be an important one as many NFL executives will be waiting to make a snap-judgement on the quality of play.
Dave Boller, general manager of the AAF's San Diego Fleet (the team that chose Johnson with the first overall pick), is anticipating his NFL counterparts will see things his way.
"I'm hoping there's going to come a day where the [NFL] GM's will say, 'Hey you should go play in this league, get some more practice time instead of just being a practice squad player or a futures contract, where you can go actually play ball and develop,'" Boller said. "If you look at our league there's a lot of good coaches, it's going to be good football."
Boller has good reason to believe the AAF will have quality football play. All eight head coaches have significant experience as either head coaches or coordinators in the NFL and college football.
San Diego's head coach, Mike Martz, won the Super Bowl as the Rams' head coach in 1999. Steve Spurrier, the Orlando Apollos head coach, won the National Championship as Florida's head coach in 1996.
"I think the NFL will find us useful this spring and they'll be down in San Antonio for camps and they'll come to our games and they'll get to see quarterbacks develop, offensive linemen, all positions," Boller said.
If Boller sounds like he's selling the idea of the new league, it's because he is. As a general manager, Boller's job becomes much easier if he has access to real NFL prospects who want a chance to improve in the offseason.
"You're living in San Diego and you're working for three months for $75,000, there could be worse things. It's better than the Canadian Football League and it probably beats the practice squad," Boller said. "Those kids that sign futures contracts, you can do the math, a lot of those guys don't even make it back for their summer camp next year, so why not come and try to play and show NFL scouts that they've grown, they've gotten better."
Santos said he and the other pro scouts at the Redskins will be paying close attention to the AAF, as they'll be looking to fill out their 90-man roster before camp. Most of that work is building the bottom half of that roster, deciding which younger, fringe players will make it come the 2019 season.
For players like Flanagan, who finished the season on the active roster, sticking with the NFL is an obvious choice. But for the many not fortunate enough to find a spot, these are the options they must weigh now.
It's anything but certain that the AAF will survive and thrive, but it does represent an alternative path for those players to prove their worth and chase their dream of playing professional football.