This was no way to impress the new boss.
With new general manager Bruce Allen looking on, not to mention a national TV audience, the Redskins lost to the New York Giants 45-12 on Monday Night Football at FedExField.
These last games for many Redskins, including head coach Jim Zorn, were an opportunity to impress Allen as he evaluates the team for next year.
"We did poorly overall," Zorn said.
"It was the worst game of my career, since I've been here," Jason Campbell said. "I didn't see this coming."
The Redskins dropped to 4-10 and 0-5 in the NFC East this season.
The game devolved into a series of embarrassing moments, from a convoluted trick play right before halftime that failed miserably to a fracas that broke out early in the fourth quarter.
Campbell, who was 15-of-28 for 192 yards and one touchdown, was sacked five times and intercepted twice.
One of his interceptions, an overthrown pass to Fred Davis, was returned 14 yards for a touchdown by cornerback Terrell Thomas.
Davis caught an 11-yard touchdown pass and Quinton Ganther added a 1-yard touchdown run to account for the Redskins' scoring.
For the Giants, quarterback Eli Manning had a stellar performance, completing 19-of-26 passes for 268 yards and three touchdowns. The Giants were a remarkable 11-of-15 on third-down conversions.
The game's first big play? It may have been the opening coin toss.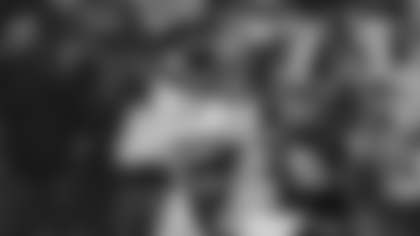 The Redskins won, but opted to defer to the Giants.
Turned out to not be a wise decision, as the Giants marched downfield on a 16-play, 80-yard drive capped by a 4-yard touchdown run by running back Ahmad Bradshaw.
The drive, which consumed more than nine minutes off the game clock, set the tone for the game.
After a 3-and-out by Campbell and the Redskins, the Giants got the ball back and marched downfield again. Bradshaw capped the drive again, this time with a 4-yard touchdown run.
After kicker Lawrence Tynes added a 38-yard field goal to build New York's lead to 17-0, the Giants used a big play to get into scoring range again.
Quarterback Eli Manning connected with rookie wide receiver Hakeem Nicks on a 45-yard pass to the Redskins' 6-yard line. Next play, Manning threw a fade to wide receiver Steve Smith for a 6-yard touchdown pass.
"The game got away from us early," Zorn said. "We just couldn't continue to answer."
Down 24-0, the Redskins tried some trickery late in the first half.
After Santana Moss caught a 46-yard pass to the Giants' 26-yard line, the Redskins got in position for a 37-yard field goal with 2 seconds left.
They lined up in field goal formation, but instead the line shifted all the way to the left leaving Hunter Smith as the quarterback.
At the snap, Smith was pressured immediately and he threw the ball deep. The pass was easily intercepted by safety Aaron Rouse.
It was a frustrating end to a demoralizing first half.
The Redskins were out-gained 232-to-78 in total yards in the first half and the offense managed just two first downs.
In the third quarter, Rock Cartwright provided a spark when he caught a short pass from Campbell and weaved past tacklers for a 51-yard pickup.
Three plays later, Campbell connected with Davis on a route across the middle. Davis broke a tackle and raced into the end zone for a 6-yard touchdown.
Manning threw a short pass to tight end Kevin Boss, who broke a tackle and raced down the left sideline before Carlos Rogers pushed him out of bounds after 35 yards.
That play set up Manning's second touchdown pass, a 23-yarder to wide receiver Derek Hagans.
Then Thomas returned Campbell's interception for another Giants touchdown, building the Giants' lead to 38-6.
Late in the third quarter, Marcus Mason broke off a 20-yard run, the longest of his career. Then Mason turned a short pass into a 17-yard pickup to the Giants' 1-yard line.
Ganther capped the drive with his touchdown run around left end.
Early in the fourth quarter, DeAngelo Hall got in a skirmish with running back Brandon Jacobs after a play. A host of Giants and Redskins, including Albert Haynesworth, joined the fray. Haynesworth was later flagged for unsportsmanlike conduct.
One play later, Manning threw a 25-yard touchdown pass to wide receiver Mario Manningham.
[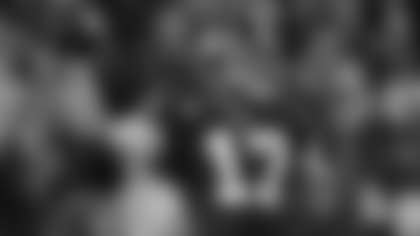 Photo Album: Redskins-Giants](/media-gallery/photos/week-14-redskins-giants/59BA5585-878D-4978-8AB7-7C92412C86B2)
---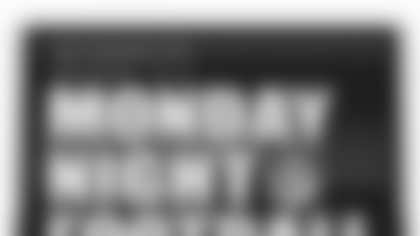 The Redskins begin a two-game stretch against the NFC East with a nationally televised matchup against the New York Giants on Monday, Dec. 21 at FedExField. Kickoff is 8:30 p.m.
The Redskins-Giants game is presented by the Virginia Lottery. This holiday season give the gift of scratchers and the $50,000,000 Redskins Mania ticket...the perfect holiday gift for your favorite Redskins fan!
FedExField is a natural grass surface. The stadium seats 91,704.
The Redskins are 0-4 against the NFC East this season. In Week 1, they lost to the Giants 23-17 at the Meadowlands.
At FedExField, the Redskins are 3-3 this season, with wins against St. Louis, Tampa Bay and Denver and losses to Kansas City, Philadelphia and New Orleans.
The Redskins are coming off a 34-13 victory over the Oakland Raiders last Sunday.
The Giants lost to the Philadelphia Eagles 45-38 on Sunday Night Football.
The Redskins-Giants game will be televised to a national audience on ESPN. Mike Tirico handles the play-by-play with color commentary provided by Ron Jaworski and Jon Gruden. Suzy Kolber and Michele Tafoya serve as sideline reporters.
On radio, the game will be broadcast locally on the Redskins Radio Network. Larry Michael calls the play-by-play with former Redskins and Hall of Famers Sonny Jurgensen and Sam Huff adding color commentary. Former Redskin Rick 'Doc' Walker reports from the sidelines.
Jorge Andres and Mario Alfaro call the game in Spanish on ESPN Deportes 730.
---
PROJECTED STARTING LINEUPS
OFFENSE
Pos.
Redskins
Giants
WR
89 Santana Moss
82 Mario Manningham
LT
76 Levi Jones
66 David Diehl
LG
66 Derrick Dockery
69 Rich Seubert
C
61 Casey Rabach
60 Shaun O'Hara
RG
71 Mike Williams
76 Chris Snee
RT
74 Stephon Heyer
65 Will Beatty
TE
86 Fred Davis
89 Kevin Boss
WR
11 Devin Thomas
12 Steve Smith
QB
17 Jason Campbell
10 Eli Manning
FB
45 Mike Sellers
39 Madison Hedgecock
RB
35 Quinton Ganther
27 Brandon Jacobs
DEFENSE
Pos.
Redskins
Giants
DE
99 Andre Carter
91 Justin Tuck
DT
92 A. Haynesworth
96 Barry Cofield
DT
96 Cornelius Griffin
99 Chris Canty
DE
93 Phillip Daniels
94 Mathias Kiawanuka
LB/DE
98 Brian Orakpo
55 Danny Clark
MLB
59 London Fletcher
54 Jonathan Goff
WLB
52 Rocky McIntosh
52 Michael Boley
LCB
23 DeAngelo Hall
23 Corey Webster
RCB
22 Carlos Rogers
24 Terrell Thomas
SS
37 Reed Doughty
31 Aaron Ross
FS
30 LaRon Landry
26 Aaron Rouse
SPECIAL TEAMS
Pos.
Redskins
Giants
P
3 Hunter Smith
18 Jeff Feagles
K
4 Graham Gano
9 Lawrence Tynes
H
3 Hunter Smith
18 Jeff Feagles
LS
67 Ethan Albright
51 Zak DeOssie
KOR
11 Devin Thomas
87 Domenik Hixon
PR
82 Antwaan Randle El
87 Domenik Hixon
---
The Redskins and New York Giants have played each other every year since 1932, with the Giants leading the series 89-62-4. The two teams have played each other more than any other team in each club's history.
In Washington, the Giants have a 40-37-2 edge in the series.
The Redskins and Giants have split the season series four times in the last six years.
In Week 1 earlier this season, the Giants defeated the Redskins 23-17 at the Meadowlands. The Redskins' offense struggled to get into a rhythm, posting just 272 total yards, while poor tackling by the defense allowed wide receiver Mario Manningham to score on a 30-yard touchdown catch-and-run.
In what turned out to be a pivotal play, defensive end Osi Umenyiora stripped Jason Campbell of the ball in the second quarter and scooped up the fumble. He raced 37 yards for a touchdown.
Redskins special teams produced the play of the day when Hunter Smith scored on an 8-yard touchdown run via a fake field goal attempt late in the first half. It was hoped that the play would provide a spark in the second half, but the Giants held on for the win.
Last year, the Giants swept the Redskins in both games, en route to winning the NFC East crown. They defeated the Redskins 16-7 at Giants Stadium in the NFL regular season opener on Sept. 4., and then won 23-7 on Nov. 30 at FedExField.
The Redskins' first-ever game in Washington, D.C., was against the Giants. On Sept. 16, 1937, the Redskins defeated the Giants 13-3 in front of 19,941 fans at D.C. Stadium.
The Redskins and Giants have played twice in the postseason, once in 1943 with the Redskins winning 28-0 to advance to the NFL Championship game.
In 1986, the Giants defeated Joe Gibbs's Redskins 17-0 in the NFC Championship game at Giants Stadium.
---
REDSKINS 2009 RANKINGS
Offense
Rank
Yards/Game
Total Offense
22
319.2
Rushing Offense
23
100.9
Passing Offense
17
218.2
Defense
Rank
Yards/Game
Total Defense
7
305.5
Rushing Defense
22
117.5
Passing Defense
4
188.0
 </tbody>

GIANTS 2009 RANKINGS
Offense
Rank
Yards/Game
Total Offense
9
382.4
Rushing Offense
10
125.2
Passing Offense
8
257.2
Defense
Rank
Yards/Game
Total Defense
5
307.2
Rushing Defense
9
100.6
Passing Defense
9
206.5
---
FAMILIAR FACES ON THE GIANTS
Offensive line coach Pat Flahertywas a Redskins tight ends coach in 2000.
Tight ends coach Michael Pope was a Redskins tight ends coach from 1997-99.
Linebacker Antonio Pierce played for the Redskins from 2001-04. He was a backup his first three years, and then emerged as a starter at middle linebacker in 2004. He left the Redskins in 2005 as a free agent. Pierce is currently on injured reserve.
Practice squad fullback Nehemiah Broughton played for the Redskins from 2005-07. He was a seventh-round draft pick by the Redskins in 2005.
Player development consultant Jessie Armstead was a linebacker with the Redskins from 2003-04.
---
REDSKINS ON MONDAY NIGHT FOOTBALL
Since the inception of Monday Night Football in 1970, Washington is 26-31 all-time playing in the nationally televised Monday contests.
The Redskins made their MNF debut in 1970 in a 34-10 road loss to the Oakland Raiders.
The last time the Redskins played on Monday Night Football was against the Philadelphia Eagles on Oct. 26, 2009. The Eagles defeated the Redskins 27-17 at FedExField.
Washington is 16-13 all-time playing at home on Monday Night Football.
The Redskins' last home win on MNF was a 21-16 victory over the Dallas Cowboys on Oct. 13, 1997.
---
REDSKINS-GIANTS NEWS & NOTES
-- Third Quarter's The Charm
Through 13 games this season, Washington has been dominant in the third quarter.
The Redskins have outscored opponents in the third quarter this season by a 69-to-16 margin, a 53-point differential.
The Arizona Cardinals are second with a 72-to-31 scoring margin in the the third quarter, a 41-point differential.
The Redskins have allowed the fewest points in the third quarter with 16.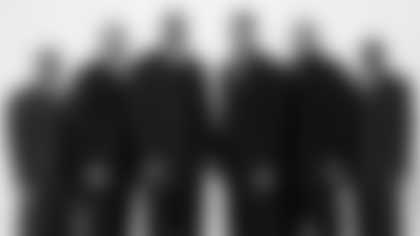 -- Redskins Team Captains
The Redskins have elected captains for the offense, defense and special teams.
For the offense, it's quarterback Jason Campbell and left tackle Chris Samuels.
For the defense, it's defensive tackle Cornelius Griffin and linebacker London Fletcher.
For special teams, it's running back Rock Cartwright and fullback Mike Sellers.
Sellers is the newcomer of the captains this year. The other five were also voted team captains in 2008.
Washington's strength of schedule for 2009 was ranked 16th in the NFL at .492. Their opponents' 2008 cumulative record was 125-129-2.
The Redskins play a total of seven games against 2008 playoff teams, with four of those games against NFC East foes Philadelphia and New York.
The Miami Dolphins have the NFL's toughest schedule at .594. Their opponents' 2008 cumulative record was 152-104.
The Chicago Bears have the NFL's easiest schedule at .414. Their opponents' 2008 cumulative record was 105-149-2.
Redskins wide receiver Santana Moss is the older brother of Giants third-year wide receiver Sinorice Moss.
Santana had 79 catches for 1,044 yards and six touchdowns last season, while Sinorice had 12 catches for 153 yards and two TDs.
The Moss brothers grew up together in Miami.
They have hosted the annual Moss Brothers Celebrity Weekend in which the visit and spend time with youth in Miami.
The event includes a cookout, a football clinic, a charity basketball or softball game and an autograph session with current and former NFL and NBA players.
Playing against the Redskins, Eli Manning has been up and down in his career.
Overall, Manning has played in 10 games against the Redskins, completing 181-of-343 passes for 2,053 yards, eight touchdowns and seven interceptions.
Manning's best game against the Redskins was on Oct. 8, 2006, in a 19-3 win. He completed 23-of-33 passes for 256 yards and one touchdown.
Redskins defensive tackle Cornelius Griffin played for the Giants from 2000-03. He was a second-round draft pick by the Giants in 2000.
Even though he maintains a low profile on the team, Griffin remains a central figure in the Redskins' defense.
When healthy, he has proven to be a dominating force in the middle of the defensive line.
The Redskins' starting defensive line of Phillip Daniels, Cornelius Griffin, Albert Haynesworth and Andre Carter has combined for 178.5 career sacks.
That's the most of any current starting defensive line in the NFL.
Carter leads the Redskins' defensive line with 11 sacks this season. He has 63.5 in his career and 31.5 in five seasons with the Redskins.
The Redskins host the Dallas Cowboys on Sunday, Dec. 27 at FedExField in another prime time matchup. Kickoff is 8:20 p.m.
The game will be televised nationally on NBC.
The Redskins close out the regular season on Sunday, Jan. 3 against the San Diego Chargers at Qualcomm Stadium.