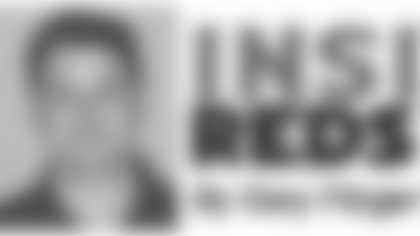 Albert Haynesworth dreams big.
Of course, when you're 6-6 and 320 pounds, you can dream whatever you want to dream.
Haynesworth, the Redskins' prized free agent acquisition, eyed his legacy in his introductory press conference on Friday at Redskins Park.
He wants to be mentioned in the same breath as Hall of Famers Reggie White and Bruce Smith.
It's a tall order, to be sure.
Haynesworth seems up for the challenge.
Dressed in dark blue jeans and a dark blue sweater, Haynesworth called joining the Redskins as the "first step" toward achieving that legacy.
Haynesworth, 27, arrives in Washington with big expectations.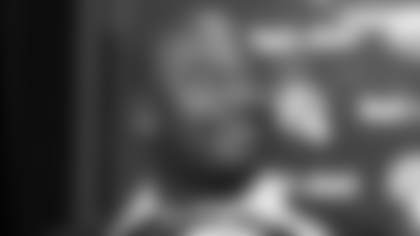 He is armed with a contract that makes him one of the highest paid defensive players in NFL history.
Sounds like a lot of pressure to live up to, but not for Haynesworth.
"When you get on the football field, you're not thinking about dollar signs," Haynesworth said. "It's a lot of money, but I put more pressure on myself than what the contract would do. [The Redskins] could have given me a half a billion dollars, but I still expect a lot of myself.
"When I put that helmet on, it's to kick butt and it's to make sure the guy across from me knows that I'm the best player he is going to play against."
Head coach Jim Zorn, sitting nearby, couldn't help interjecting a comment.
"When you hear that, you kind of want to say, 'Amen brother,'" he said, drawing laughter from the crowd of Redskins coaches, personnel and media.
In his first seven NFL seasons, all with the Tennessee Titans, Haynesworth has established himself as one of the elite defensive tackles in the league.
Last season, Haynesworth had 75 tackles, including seven for a loss, 8.5 sacks, 19 quarterback pressures and four forced fumbles. He finished fourth in the Associated Press NFL Defensive Player of the Year voting.
He has 24 career sacks, with 14.5 of them coming in the last two seasons. That total is the highest among all NFL defensive tackles in that span.
Given his size, Haynesworth is able to get a consistent, strong push up the middle. He is often able to disrupt plays before they happen.
The Redskins posted just 24 sacks last season, ranked 28th in the league, and Haynesworth's presence should help Jason Taylor and Andre Carter to get more pass rushing lanes.
"If you look at my game, I'm a player who goes straight forward," he said. "I'm a disruptive payer and I can take on the double team to free up other [defenders]. I want to be able to attack my guy, make plays, and allow everyone else to make plays off of me."
In 2006, his aggressive play got the best of him, though.
In a game against the Dallas Cowboys, Haynesworth kicked center Andre Gurode in the head as Gurode lay on the ground with his helmet off.
Haynesworth was later ejected from the game. He immediately apologized for the incident, which obviously generated a firestorm of negative reaction.
The NFL suspended Haynesworth for five games. At the time, it was the longest suspension ever administered by the league.
Since then, Haynesworth has worked quietly, away from the spotlight, to rejuvenate his career.
He draws motivation in trying to change how people perceive him. He does not want to be remembered for intentionally kicking a player in a vulnerable position.
"What doesn't kill you makes you stronger--that's what my mom always says," Haynesworth said. "It didn't kill me. It almost did, but it didn't. And I feel like I'm stronger from it. What happened? It was really a bad day. It really tested my faith as a person.
"I had to look into myself and decide if I wanted to let my career to go down the drain, if I wanted everyone to remember Albert Haynesworth as a player who kicked someone in the head, or be remembered as a player who turned it around, took his punishment, stepped up and became a great player
"It's only been two years [since the incident], but I expect to keep taking those steps."
Now Haynesworth says he is in Washington to begin a new chapter.
Forget the money. Forget the past.
"I feel comfortable here," he said. "I'm excited."