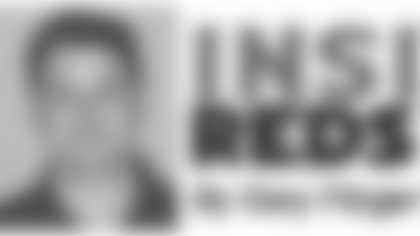 Speculation has swirled around him the last few months, but for Jim Zorn, there was never any doubt.
He would be back in 2009 as Redskins head coach.
"I always planned on it," he said last week.
When Zorn was hired on Feb. 9, he commented that he planned to coach the Redskins for the next 10 years of his life. He had reached the pinnacle of the coaching profession and he wasn't about to set low expectations.
As the Redskins struggled to a 2-6 record down the stretch, ending any hopes of a playoff run, Zorn shifted gears and began to talk about "building a foundation."
This was no one-year reclamation project. This was a long-term plan to build the Redskins into Super Bowl contenders every year.
"I think we learned a lot," Zorn said. "We had a lot of success early and it made for a great start. The key to our season--and we have to look at it hard--is what we did [down the stretch in November and early December]. That was very frustrating, and it was long. It was a desert experience, believe me.
"We have to make a difference there. I think every season will be different, but this season it just happened in that particular part. I was pleased how things functioned. I think our players, even last week, when there was not a playoff spot available, they came out and played hard and won.
With the season over following Sunday's 27-24 loss at San Francisco, executive vice president of football operations Vinny Cerrato and Zorn can begin the process of re-tooling the team for 2009.
Zorn is looking forward to getting a head start on discussing the Redskins' player personnel and evaluating NFL free agents and draft prospects.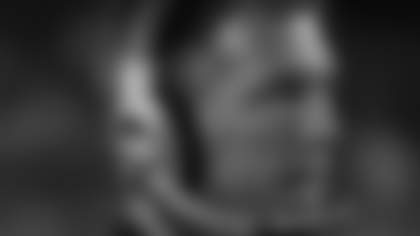 Instead of implementing a new offense, as he did last offseason, Zorn can help find players that can bolster the unit in 2009.
"We'll be able to do a lot of the things at the beginning of the offseason that we couldn't do last year because there wasn't a head coach," Zorn said. "I'm here. I have plans in January instead of April to get things going.
"Last year, when I got here in February, we were just evaluating free agents and the draft. Now we'll have a chance, while we're doing those things, to do some evaluation of our own players and then our own offense, defense and special teams.
Zorn installed the West Coast offense with the Redskins this season, to varying degrees of success.
The offense was solid overall in the early going, although the unit struggled in the red zone. Clinton Portis led the Redskins' ground game--and the entire NFL for several weeks--and he finished the season with more than 1,400 rushing yards.
Perhaps most impressive of all was that the offense did not commit a turnover the first five games of the regular season.
One of Zorn's projects this season was to continue the development of Jason Campbell.
Campbell's stats show that he improved under Zorn.
Heading into Sunday's game against the 49ers, Campbell had completed 297-of-476 passes for 3,089 yards, a 62.4 completion percentage, 12 touchdowns and six interceptions. His QB rating was 84.3.
In the second half of the season, defenses ramped up the pressure on Campbell. The offense struggled as a result, averaging just 10 points a game from Nov. 3-Dec. 21.
This offseason, Zorn plans to sit down with Campbell and go over every play. He wants to review what went right, what went wrong and what could have been done better.
Certainly, the struggles of the Redskins' offense this season are not Campbell's to bear alone. But as quarterback he can have the biggest impact in turning negative plays into positive ones.
"We can look at the same play in every game we've had, and we'll be able to see the technique," Zorn said. "We'll be able to see why he was successful and why he wasn't. All of those things will be invaluable to him."
During games, Zorn can get fiery on the sidelines and his intensity is often directed at Campbell.
As the two men, coach and quarterback, continue to work together and get to know each other, a bond develops.
Zorn is in Campbell's corner.
"As Jason continues to learn about the things I'm driving him toward, I think he'll feel more comfortable and get better," he said. "I think he knows I'm for him. And then we can spend time together in more relaxed conditions."
Zorn also expects his trio of rookie receivers--Devin Thomas, Malcolm Kelly and Fred Davis--will step up their game in 2009.
Zorn said he has not changed his view of Thomas, Kelly and Davis even though their playing time has been limited most of this season.
Zorn expects the Redskins' rookies and the offense as a whole to show growth in 2009.
He also expects to see growth in himself.
"Everything is so new," he said. "I've been trying to respond to all of the things that happen--some of the things you can't even predict. I'm looking forward to the second year because that's when I'll have a year under my belt. That's when I'll have some real growth."