The Redskins have agreed to terms with free agent defensive end Renaldo Wynn.
Wynn, a 13-year NFL veteran, played for the Redskins from 2002-06, so he is familiar to Redskins fans and many of his teammates.
Wynn was a popular figure in the Washington, D.C., community and regarded as a locker room leader during his five seasons with the Redskins.
He adds depth to a defensive line that has lost Jason Taylor and Demetric Evans this offseason. Phillip Daniels, another Redskins defensive end, remains unsigned.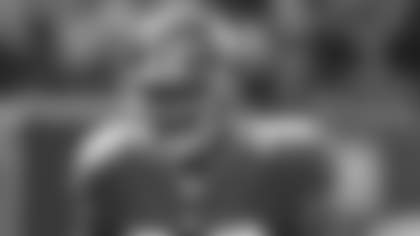 Wynn has 230 tackles (179 solo) and 27 sacks in his career, which began in 1997 as a first-round draft choice of the Jacksonville Jaguars.
He first joined the Redskins in 2002 and was a starter through the 2005 season. He served in a reserve role in 2006.
Wynn played for the New Orleans Saints in 2007 and the New York Giants in 2008.
Last year with the Giants, he played in 16 games as a backup and posted 25 tackles and two sacks. He pulled down Redskins quarterback Jason Campbell in Week 12 at FedExField.
Wynn is a Chicago native. He played college football at Notre Dame.