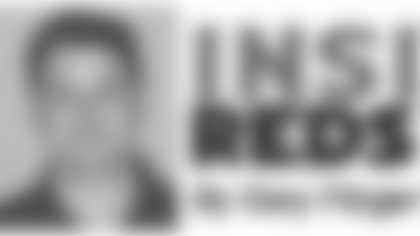 Head coach Jim Zorn hosted a press conference at the NFL Scouting Combine on Thursday, discussing free agency, the status of Jason Taylor and his early impressions of this year's draft class.
Zorn said the Redskins will "try to be active" in free agency this offseason.
"I don't know some of the [free agents] we'll try for, but we'll have some guys in," Zorn said. "I think free agency has to do with both parties trying to get together, come to some kind of need, and then being able to get it done.
"So I think we'll have some activity. I wouldn't know how much or how little that's going to end up being."
Asked if the Redskins' salary cap situation would impact their activity in free agency, Zorn replied: "Yes. I wouldn't know how much. It plays a part in how active we can be. Some teams [with more cap space] could be more active than others. I'm not going to go into talking what the space is."
Free agency is scheduled to begin on Friday, Feb. 27.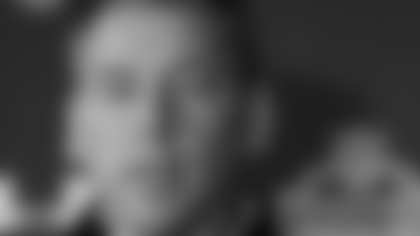 Taylor, a 12-year veteran who joined the Redskins as part of a trade with Miami Dolphins last July, said that he was uncertain if he would be back in Washington for the 2009 season.
Asked about Taylor's status, Zorn indicated that the team hopes to have him back.
"That will be something we work through as free agency begins, as we decide how our defense is going to wind up," Zorn said. "Some of it has to do with him, too. We'll work on that. We have a very good relationship."
Taylor has hinted at retirement in the past. He eventually wants to move on to an entertainment career, following up on the success he had as a contestant on "Dancing With the Stars" last year.
Certainly, the team will consider the salary cap ramifications of bringing Taylor back in 2009.
Zorn said Taylor had to battle through knee and calf injuries last season and that it impacted his productivity on the field.
"I think it was a disappointment for him not to be as disruptive on the other side of the line of scrimmage as he wanted to be," Zorn said. "Fortunately for us, he battled his way through. I tip my hat to him.
Zorn added: "I think Jason really liked playing Redskins football. And I think he would really like to play Redskins football at 100 percent."
The Redskins also face a key decision on Jason Campbell, who is scheduled to become a free agent following the 2009 season.
Zorn said he does not expect Campbell's contract status to be a distraction this year.
"I haven't really thought about his contract as it has to do with me because those things are worked out as the player goes along, with his own agent and our administration," Zorn said. "I know that I am getting ready to coach him hard, just like I did last year. As far as the years or an extension, I don't know how that is going to play out yet."
Zorn was also asked if he expected Clinton Portis to participate in the Redskins' off-season workout program, which begins in mid-March.
"Well, I want everybody to participate," he replied. "As far as it being a concern, I think he's going to be in very good shape. I'm hoping that he'll participate in everything. I haven't had that conversation with him, or I could answer that question for you, but I fully expect him to participate at a strong level."
Portis, incidentally, was at Redskins Park on Thursday.
Meantime, Zorn is at the NFL Scouting Combine in Indianapolis, working alongside assistant coaches and team officials to evaluate the rookie crop. The Redskins hold the No. 13 pick in the 2009 NFL Draft.
With a year as head coach under his belt, Zorn is enjoying getting to know the prospects at the combine.
"I'm going 100 miles per hour on these college guys," he said. "I did some surface stuff before I got here, trying to get an overview. But this is a great time for me because it allows me to dig deep and get further into these players."
Zorn is active in the interview sessions and spoke at length about what he is looking for in terms of personality and character.
"I like to ask what goals they have in mind for their careers," he said. "Do they have a vision for where they want to be in five years as a ball player? I want to find out about their leadership. I'm trying to dig deeper as to what kind of a teammate they were in their program.
"I also want to find out about off-the-field stuff, and if I can get any idea if there was something that was a chink in their armor. I want to find out about that from the player.
"So I'm looking at the character issues. There's a measurable there on how a player is going to fit into your program, fit into your team and fit into your locker room. You want to figure out those issues before you pull the trigger [on drafting a player]."