Rookie wide receiver Malcolm Kelly continues to experience soreness in his left knee, forcing him to sit out Sunday's practice at Redskins Park.
Jim Zorn said a realistic timetable for Kelly's return would be two weeks.
Kelly, a second-round draft pick by the Redskins last April, experienced swelling in his knee during warm-ups of the Aug. 28 preseason game against the Jacksonville Jaguars. A day later, Zorn suggested that Kelly could be placed on Injured Reserve or the Physically Unable to Perform list.
In the end, Kelly was included in the 53-man roster, signaling that coaches think he can contribute at some point early in the season.
"His knee is still iffy," Zorn said. "He's not going to go on injured reserve. But we're going to give him a chance to see we can get the knee quieted down and then push him through to start working hard again."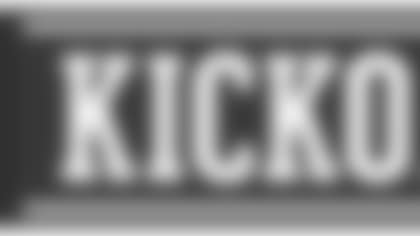 Kelly had arthroscopic knee surgery on Aug. 4 and missed all five of the Redskins' preseason games.
Antwaan Randle El said that the Redskins' veteran wide receivers will continue to help Kelly--and fellow rookie draft pick Devin Thomas--catch up in learning the offense.
Thomas missed practice time and two preseason games due to a hamstring injury.
"We have to just keep pulling them along," Randle El said. "Getting them healthy, keeping them healthy and in terms of the system making sure they're where they're supposed to be. We want to be able to put them in on this play or this play--but we have to be able to use them when we need them."
With Kelly unlikely to play in Thursday's regular season opener against the New York Giants, the Redskins are expected to dress just four wide receivers: Randle El, Santana Moss, James Thrash and Thomas.
On Sunday, Zorn said the presence of tight end Chris Cooley gives him more options in the passing game.
Cooley can line up as a wide receiver in some sets, Zorn said.
"When you don't have a wide receiver available to you, the tight end becomes more prominent," Zorn said. "We're carrying three tight ends on the roster. That's part of carrying Cooley into a game and allowing him to be a receiver as well as a blocker."