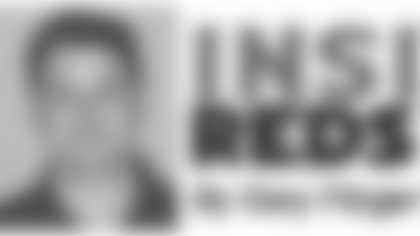 In 2008, the Redskins drafted Devin Thomas and Malcolm Kelly to infuse some youth in their wide receiver corps.
A year later, it appears youth is ready to be served.
Head coach Jim Zorn has said that Thomas and Kelly are competing with Antwaan Randle El to be the No. 2 receiver opposite Santana Moss.
That would allow Zorn and the offensive coaches to play Randle El in the slot, where it is thought he could be more effective.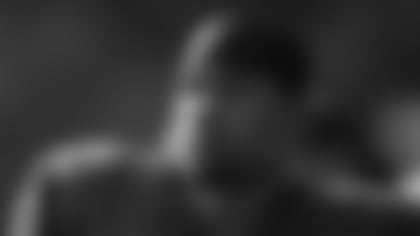 It is up to Thomas and Kelly to outplay Randle El in preseason, though.
"Randle El is our starter," Zorn said. "These young receivers are coming after him, but he's not going to give it up. I think [Randle El] is more comfortable inside, and I do see our young guys improving, so that competition is going to heat up as we go on."
Randle El has been steady as a starter the last two years. He logged 53 catches for 593 yards and four touchdowns last year. In 2007, he had 51 catches for 728 yards and one touchdown.
Zorn wants to get another receiver in the mix to add to Moss, Randle El and tight end Chris Cooley.
Thomas, in particular, has impressed during training camp. He has made several leaping grabs, although he was not able to hold on to a deep ball from Jason Campbell on Sunday.
On Tuesday, Randle El followed up by getting wide open on a post pattern and hauling in a deep ball fromo Campbell.
As a rookie last season, Thomas caught just 15 passes for 120 yards. His only touchdown came on a wide receiver reverse.
"Coach Zorn has put [the starting job] up in the air, so I'm going to keep working hard and do what I have to do to make that a tough decision for him," Thomas said.
Zorn has seen enough improvement in Thomas to give him an extended look.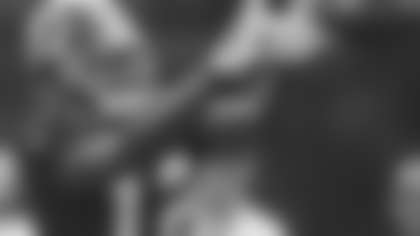 "We have a lot of confidence in where he is headed," Zorn said. "I think Malcolm is coming on, but Devin is a little more seasoned. They're both going to be competing.
"[Thomas] is able to run his routes now without having to think, 'What do I do on this play,' so he just keeps in line. He's able to concentrate more on coverage and beating the defender than trying to remember what his route is."
Kelly missed most of last season resting and rehabbing a knee injury, so he is still learning on the field. Zorn often pulls Kelly aside after a play in practice to discuss how he could improve his route-running.
Kelly played in five games last year and posted three catches for 18 yards.
"I've seen him flash on several occasions," Zorn said. "What a big target he can be. We ran a red zone drill and had him go up for the ball. Now he caught it out of bounds, but just the effort, the concentration on the ball and the snag out of the air--that's what we're looking for.
"As he becomes more comfortable running down the field and making breaks, we'll see more and more of Malcolm."