It's time for your close-up, Jim Zorn.
The Redskins' head coach is nearing his sixth month on the job, and many fans in the Washington, D.C., area and beyond are just starting to get to know him.
Zorn was a low-key hire in a high profile town, putting him in a category far apart from his predecessors.
Joe Gibbs, of course, was a cherished name and familiar face to Redskins fans when he returned in 2004.
In 2002, Steve Spurrier was recognizable because he was a successful college coach known for brash sound bites.
Marty Schottenheimer had established himself in Cleveland and Kansas City as a successful NFL head coach before joining the Redskins in 2001.
Zorn, 55, arrived at the Redskins' head coaching job from the Pacific Northwest where he remains a beloved figure in Seattle Seahawks history. He was a long-time Seahawks quarterback and assistant coach.
Zorn sometimes comes across as laid back, even a little goofy at times, but he is intense and passionate about sports.
He loves the idea of taking on a challenge. He demands a lot and he's hard on himself when he comes up short of a goal.
He enjoys the outdoors and frequently goes hiking, whitewater kayaking and biking. He even conducted an interview with a Redskins reporter while taking a mid-day bike ride.
Zorn is taking that same intensity and passion into his job as Redskins head coach. He also has confidence in taking risks, a trait he expects to bring as the offensive play-caller during games.
First things first, though.
This offseason, Zorn had to establish himself as head coach. He had to assert himself as the leader among players, assistant coaches and the entire organization. He had to devise an offensive playbook and then implement it on the practice fields.
"I think we came a long ways in typing on some pages, drawing pictures on pages and then putting it all together into a playbook," Zorn said. "Then you actually have what you throw at the players executed on the field. There were a lot of positive things there."
"I thought the defense was very smooth. I was really impressed with how the defensive line got off blocks. I was impressed with the offensive line in being able to communicate line blocking.
"The last part of the evaluation is to just see how the team continued to come together--no complaining, no moaning. Everybody was real positive, tried to work hard and give their best effort. That gave us an opportunity to not only evaluate, but to see the play the way it should be run and see where we need to continue to push."
Zorn wanted everyone to know that he would be "held accountable for the product" the Redskins field this year.
"I know it's not solely me, because we talked about this being a team effort, no question about it," he said. "But I'm not trying to ignore the fact that I will be held accountable."
During OTAs, Zorn was asked about the difficulty of transition from NFL position coach to NFL head coach.
He's still in an adjustment phase.
"The biggest difference is I have to watch all of the positions, focus in on the point of attack, not really watching the quarterback but watching the blocking scheme to see if it is there. You have to watch all of the routes to see if we are in the right spots, and have that sense of if the quarterback is throwing on rhythm.
"Juggling all of that, I don't even get to watch how the defense is expanding playing man. I have to go watch that on video. That is one of the most difficult things to do for me as a first-time head coach."
The players' reaction to Zorn has been upbeat.
"Right now everybody is real excited to play for him," right tackle Jon Jansen said. "He is a guy that relates to the players real well, being one himself at one time. I think everybody is just excited to have him out there."
As a quarterback, Jason Campbell has perhaps spent the most time with Zorn this offseason.
Campbell believes it's an advantage that Zorn comes to the Redskins with a background as a successful NFL quarterback.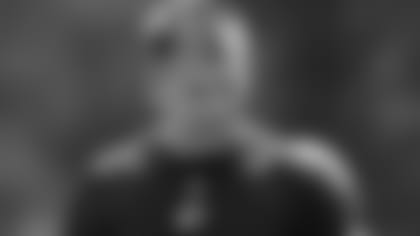 "He is a fun guy to be around, but at the same time he is focused and he wants you to be mentally into what we are doing offensively," Campbell said. "You're in a meeting room with him day-in and day-out and he is telling you we are on the same page, because he is looking at the same thing we are looking at. He sees us make mistakes [on the field] and we get in the film room and go over it because he is behind us.
"He knows exactly what we're looking at and he understands the nuances of the offense. That is definitely an advantage. You're always going to push yourself because you are a professional athlete, but at the same time [Zorn] is a coach who has been there and played the position before. It adds a little extra."
Perhaps no other Redskins player or coach knows Zorn like offensive coordinator Sherman Smith. A former NFL running back, Smith was a teammate of Zorn in Seattle from 1976-82.
Early on, Smith knew Zorn had the capability to be a head coach.
"He has character, football knowledge and great preparation," Zorn said. "I saw other guys get a chance who I didn't think were as prepared or as smart as he was. He did a great job in Seattle grooming the quarterbacks and understanding the offense. It was a matter of time before the door opened for him."
And now Redskins fans get their introduction to Zorn as 2008 training camp kicks off.
Smith expects the reception to be overwhelmingly positive.
"What I admire about [Zorn] is that he is a man of faith," Smith said. "He is a great husband and great father to his children. He was a great leader as a football player and [assistant] coach. He is a guy that I would want my son to be around, and a guy that you would want to be friends with."