It was Friday afternoon, and Jim Zorn was overseeing the Redskins' final practice of the week.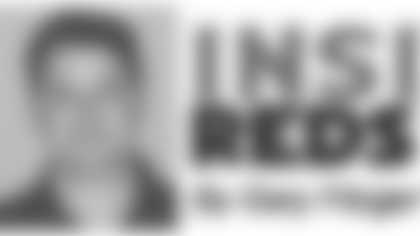 Colt Brennan and Derek Devine shared most reps at quarterback. Maurice Mann, Burl Toler and Horace Gant were wide receivers. Chad Rinehart, Andrew Crummey and Devin Clark helped comprise the offensive line.
On defense, Ron Jackson, Matthias Askew and Kevin Huntley were on the line, while J.T. Tryon and Chris Horton were in the backfield.
Certainly, that's not the lineup that Zorn envisioned for his first NFL game--even if it is only preseason.
But those are the young players who will get the bulk of playing time in Sunday night's Hall of Fame Game against the Indianapolis Colts.
It's the first of five preseason contests for the Redskins.
After a 12-year playing career and 18 years serving as an assistant coach, Zorn is genuinely excited to be on the sidelines again, this time competing as a head coach.
"I am anxious just to be able to compete and see what program we have put out there," he said. "It will be a beginning. It won't be a reflection of the regular season--I know that. But we will be on our way."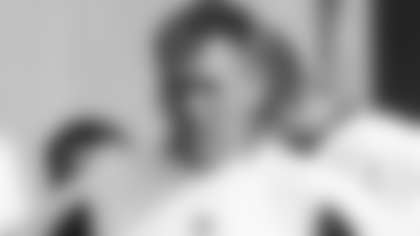 Jim Zorn (Ned Dishman Photo)
Any nerves?
"I am not a nervous sort of guy," he replied. "I have been in a lot of games and I do not think I should feel any different. I will be competitive, but I will not be nervous."
Some Redskins starters are expected to play, including quarterback Jason Campbell.
Zorn expects to see mistakes as players on offense adjust to a new scheme.
Add in that many rookies and first-year players should see action, and it's a recipe for an uneven performance on both sides of the ball.
"It's going to be really fun, but there are going to be some errors," Zorn said. "I am going to be looking at my sheet wondering what route I just called. There will be some things that don't resemble anything. I already know that."
Added Zorn: "I want to see our guys playing as hard as they can, for whatever rep they're in on. Then I want to see guys doing their assignments. They can play hard, but if they run the wrong way, that doesn't help. Everyone has to understand their assignment."
Zorn said he would reduce the offensive packages he'll call to help the young players.
"It'll be an eye opener for many of these young players," he said. "They have dominated at their position at the college level. Now they have to learn to dominate at this level."
Even though it's preseason, playing in the Hall of Fame Game is a unique experience for many.
Fawcett Stadium is similar to a high school or small college field, with seating for about 22,000.
Zorn played in the Hall of Fame Game in 1984 at the tail end of his career with the Seahawks. He was 4-of-6 for 46 yards.
"It's a special game for the Redskins because we have two Hall of Famers [in Art Monk and Darrell Green] this year," Zorn said. "It's the only game going on right now, so it's national exposure."
Entering training camp, Zorn said he didn't mind playing five preseason games.
He viewed the extra preseason game as another opportunity to evaluate players.
"We can evaluate on the practice field and come up with opinions, but the mark of an athlete is going from what you have tried to teach to how that translates onto the field during a game," he said. "He has to play without instruction, which is an added challenge. It is the element of being game ready."