Jim Zorn reached the top of his profession in a whirlwind couple of weeks.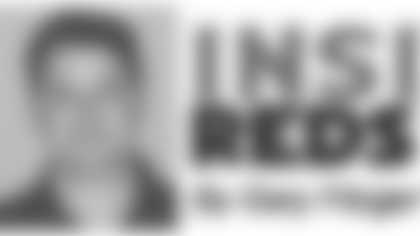 It only seemed like a sudden rise. Zorn has been an assistant coach in the NFL and college for the last 20 years.
Surprisingly, one of Zorn's first coaching mentors didn't exactly offer words of encouragement to him.
It was 1988, and Zorn's 12-year career as an NFL quarterback--including eight with the Seattle Seahawks--had come to an end.
He approached Chuck Knox, the long-time NFL head coach who was with the Seahawks at the time, and told him he wanted to become a coach.
"Chuck sat behind his desk and said, 'I'm not going to hire you,'" Zorn said. "I was ticked. I asked why. He said, 'Because you're just going to try us on for size. I don't want a coach that is going to just try to see if he likes coaching or not.'
"He said, 'I will tell you this, you will benefit more from being on our staff than we'll benefit from you being on our staff.' He thought my inexperience would hurt the team."
"[Knox] said, 'What I think you ought to do is go out and find your way. Don't use the NFL to try to see if you like being a pro football coach.'
"I was very upset and I thought Chuck was a bad guy for not hiring me. I mean, how silly was that?"
Instead, Zorn landed a job as an assistant coach at Boise State University. It was his first coaching job.
That's when Zorn understood what Knox was telling him.
Zorn had to start at the bottom, not at the top.
He moved on to Utah State to serve as offensive coordinator and the play-caller.
"I ran the show there on offense," Zorn recalled. "It was the first time in a long time that Utah State had a winning program. We went to the Las Vegas Bowl."
After a stint as quarterbacks coach at the University of Minnesota, Zorn returned to Seattle to serve as an offensive assistant under then-head coach Dennis Erickson.
In 1998, Zorn's career would take another turn when he was hired by Detroit Lions head coach Bobby Ross to serve as quarterbacks coach.
Ross is familiar to football fans in the Washington, D.C., region. He was the head coach at the University of Maryland from 1982-86.
"Bobby Ross was a coach that had a dramatic influence in my life," Zorn said. "I learned a lot from him. The thing that I learned the most from him was how to work. This fellow knew how to work.
"He instilled in me a workmanlike attitude. I admired him for that. And he paid attention to all the details."
Ross and Zorn led the Lions to the playoffs in 1999, where they lost to the Redskins 27-13 in a Wild Card playoff game at FedExField.
In 2001, Zorn returned to Seattle again to coach for Mike Holmgren.
Holmgren's assistant coaches have gone on to great success in the NFL. Andy Reid, Jon Gruden, Marty Mornhinweg, Steve Mariucci, Jim Mora, Jr., Dick Jauron, Ray Rhodes and Mike Sherman are among current and former NFL head coaches who tutored under Holmgren.
Of course, Zorn knew of Holmgren's reputation and welcomed the opportunity to work under him.
"He had to entrust me with the quarterback position and I wanted to make sure that he never had to look around and see if I was doing a good job," Zorn said.
Zorn worked with Trent Dilfer at first, but Matt Hasselbeck proved to be his project.
Zorn guided Hasselbeck, who would go on to become the Seahawks' most efficient passer ever. Hasselbeck eventually joined Zorn as the only Seahawks quarterbacks to pass for 3,000-plus yards in three consecutive seasons.
Last season, Hasselbeck set Seattle single-season records in completions (352), attempts (562) and yards (3,966) while also throwing a career-high 28 touchdowns.
"Working under Mike Holmgren was a dramatic influence on me," Zorn said. "I learned how to be efficient, how to delegate, how to oversee and make sure that all the areas that he has in place are being taken care of. He does a great job of stepping back and stepping in. I think it is a great program."
Now, Zorn is set to emulate Ross and Holmgren--and maybe even Knox--in his first NFL head coaching job.