Back when dinosaurs stomped about in the muck of planet Earth, an era meant something.
The Pleistocene, the Mesozoic, now those were eras. A good couple million years.
The eras in coaching tend to be shorter, human lifespans being what they are and the NFL being what it.
So the Jim Zorn Era ended early Monday morning. Not a hundred million years. Not a million years. Two. During which the Redskins became extinct.
Nobody gets to be the coach forever. This is not the Supreme Court, where appointment is for life. People get fired. Coaches who win Super Bowls get fired. Coaches who don't win enough get fired. Coaches who hardly win at all most certainly get fired.
The Jim Zorn Era featured 12 victories and 20 defeats but not in the kind of distribution that might have extended his era to a third season. His Redskins went 6-2 to open the 2008 season and 6-18 thereafter, including 4-12 in 2009. That extended the Redskins' lease on the NFC East basement.
"I just know that last place two years in a row is not Redskins football," executive vice president and general manager Bruce Allen said Monday afternoon, perhaps 12 hours after dismissing Zorn.
For Zorn, there were no winning seasons and no playoff berths. The Redskins went through the '09 season without winning a division game and that hadn't happened since 1994 (the Norv Turner Era). They barely won at home (3-5) and only once (1-7) on the road.
The Redskins trailed after the first quarter in nine games this season and won one of them. They were behind at halftime in 10 games and won two of those.
They lost on the road to a team that won only two games (the Detroit Lions) and at home to one that won only four (the Kansas City Chiefs). They did not beat a team that finished with a winning record and their last two triumphs owed much to the fact that the opponents' starting quarterback could not play in the second half.
They scored 29 touchdowns. Five teams managed fewer and all of them were terrible.
That's the kind of stuff that ends eras.
It does not, however, stand by itself. There's more.
The Redskins' front office felt it had to take play-calling duties away from Zorn, so poorly had the offense performed. Ultimately, Vinny Cerrato, Allen's predecessor as executive vice president, would resign.
Every problem that manifested itself in training camp and preseason games carried over and generally grew worse. An inability to score from the red zone, frustrating as that was, eventually turned the entire field into the valley of dry bones. The Redskins did not score 30 points in a game in Zorn's first 27 outings and lost when they did (33-30 in overtime to the New Orleans Saints).
Zorn spoke often of an offensive scheme that, when properly implemented and executed, would turn the scoreboard into a flashy Las Vegas marquee. Not quite.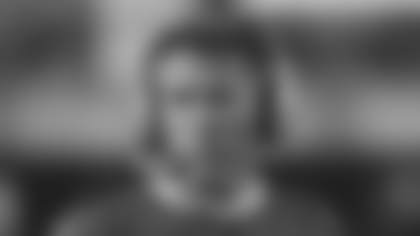 His quarterback, Jason Campbell, seemed a poor fit in a West Coast passing game that emphasized quick reads and releases. The system prevailed over the people asked to play in it.
And it didn't work. Sure, injuries played a part and the lack of quality depth simply invited defenses to attack. But it didn't work, even when players like Chris Samuels and Randy Thomas and Clinton Portis exhibited good health.
No one on the staff was an experienced play-caller. Not even Zorn. So the Redskins brought in a consultant, Sherm Lewis, and eventually turned those duties over to him. He called the pass plays, offensive coordinator Sherman Smith called the running plays and the Redskins led the NFL in Shermans and nothing else.
"We're 4-12 as an organization," Allen said. "I think we can do better."
Decisions were often mind-bending. This insistence on having Antwaan Randle El return punts when he couldn't gain any yards, signaled for fair catches even with no traffic near him and didn't break one until Week 17 made no sense. Randle El averaged 3.9 yards per punt return going into the season finale when he ripped one off for 43 yards. He'd returned punts for the preposterous total of 58 yards in the previous 15 games.
The defense showed a marked pattern of playing soft coverages way too often with the game on line and, as a result, let leads and victories get away.
Did Zorn ever give the defensive staff a "my way or the highway" speech? From the look of things, no. Why would he? He had insisted earlier in the season he would not yell at players because he did not believe in doing that to grown men.
The Marines are still laughing.
The job of head football coach, Allen said, "is a leadership position, someone who has a passion for the game, can communicate with the players and embrace the Redskins history." It was difficult then not to picture his father, George Allen, firing up the Redskins of the 1970s and driving them to excellence.
Before Bruce Allen spoke, players began cleaning out their lockers and thinking about the inevitable changes, as well as where they'd been the last two seasons. Most expressed a certain sorrow that Zorn lost his job.
"We let him down," defensive end Phillip Daniels said. But Daniels also expressed some anger that players could find so many easy ways out of their responsibilities and then not be held accountable.
"The record tells you what happened -- guys not focused, guys not doing the right thing," he said.
He talked about players being late for meetings, not studying enough, spending too much time out and not enough in.
"It's more than just showing up," he said.
So the Zorn Era ends. Badly. Sadly. He lost the support of Cerrato and ownership and had about three weeks to impress Allen. That wasn't going to happen. Not with what was left of the roster. Not with this staff. The Redskins dropped their last three games by a combined 85-32, four of their last five, 10 of their final 12.
They were 2-2, sharp minds may recall. Oh, for the good old days. They were 2-2 and under withering fire for their ineptitude.
Then it got worse. And worse.
The (Your Name Here) Era begins shortly. We can only hope it truly becomes an era. And not an error.
---
Larry Weisman covered professional football for USA TODAY for 25 years and now joins the Redskins Broadcast Network and Redskins.com to bring his unique viewpoint and experience to Redskins fans. Go to Redskins.com for the Redskins Blitz column and NFL Blitz on Friday. Larry also appears on The Jim Zorn Show on WRC-TV on Saturday night, on Redskins Nation, airing twice nightly on Comcast SportsNet, and on ESPN 980 AM radio, all in the Washington, D.C. area. Read his blog at redskinsrule.com and follow him on Twitter.com/LarryWeisman.