The Redskins opened their week of preparation for the Monday night game against the Philadelphia Eagles with a decidedly different look and feel in meetings and in practice.
It is Sherm Lewis, the offensive consultant hired two weeks ago, who spoke to the quarterbacks Wednesday, a role coach Jim Zorn previously filled. It was Lewis who suggested some different routes for the receivers to run. It is Lewis who will call the plays against the Eagles, a job which Zorn relished but agreed to let go at management's insistence.
Zorn had said on Monday he would not peg his comfort with this situation on a scale of one to 10 but indicated the high end was not where he found himself.
And after practice Wednesday?
"About the same on the meter," he said.
Lewis, 67 and retired for nearly five years from the NFL, came to the Redskins at the suggestion of vice president of football operations Vinny Cerrato to provide "a fresh set of eyes" for an offense struggling badly to score. In three home games, two of them victories, the 2-4 Redskins have scored only two touchdowns and both came in the same quarter.
The switch of play calling to Lewis, who had served as offensive coordinator for the Green Bay Packers, Minnesota Vikings and Detroit Lions, alters a number of mechanisms that were not always smooth previously.
Instead of Zorn making a call from the field directly to quarterback Jason Campbell via radio headsets, Lewis will send the play down. It will go to offensive coordinator Sherman Smith, who leaves the coaches box for the field, and from Smith to Campbell.
The radio headset between the sidelines and the quarterback cuts off with 15 seconds remaining on the play clock so speed and efficiency count in this operation.
"Our goal is to get the play in and be quiet and let him (Campbell) do his work," Zorn said.
In meetings and practice, Zorn said, Lewis "went right to it. He's committed. He's giving us what he knows. If I had a discomfort level, I'd step in."
Even so, attending meetings he once ran as an observer, was "weird."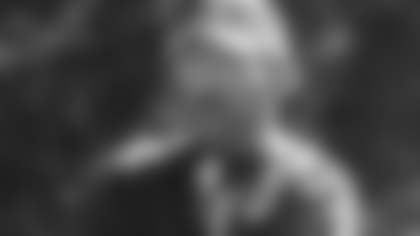 And he and others no doubt will have to step in. While it is not unusual around the NFL for a head coach to surrender his play-calling chores either temporarily or permanently, it's practically unprecedented for the job to go to someone recently added to the staff.
When Jim Fassel coached the New York Giants, he handed off to offensive coordinator Sean Payton. Philadelphia Eagles coach Andy Reid has done the same with Marty Mornhinwheg. Former Baltimore Ravens coach Brian Billick passed the torch to Fassel and then fired him and took the responsibilities back in 2006.
Zorn said Lewis did not know the pass protections and blitz pickup schemes and that the staff could take care of that.
"I can't make him do that, but we don't need that," Zorn said.
Lewis first coached in the West Coast offense with the San Francisco 49ers in the 1980s, working under Bill Walsh with receivers and running backs. He followed Mike Holmgren to the Green Bay Packers in 1992 where he served as offensive coordinator, though he did not call plays until 1999, when Holmgren had left for the Seattle Seahawks and Ray Rhodes became the Packers' coach.
Lewis also worked for Dennis Green, a Walsh disciple, on the Minnesota Vikings staff and with Mornhinwheg in Detroit. Since his impact cannot yet be gauged, his reputation must do the talking. Lewis owns four Super Bowl rings.
"He knows football," receiver Santana Moss said. "He didn't come in here blind to what we're doing. If he was a guy that never did it, then you'd be scratching your head. He's coached good teams and coordinated some of the best."
Moss said Zorn was coping with his changed job description as well as could be expected.
"I don't know if I could have handled it the way he handled it," he said. "You've got to give him a hand for that."
His newest obligation, Zorn said, doesn't involve the intricacies of the game or the Xs and Os. It is exhibiting the proper demeanor in the face of so many changes he hasn't particularly welcomed.
"I need to have composure. I need to understand the reality of the situation," he said. "I think our players expect me to rise up."
He can only ask them to do the same.
---
Larry Weisman covered professional football for USA TODAY for 25 years and now joins the Redskins Broadcast Network and Redskins.com to bring his unique viewpoint and experience to Redskins fans. Go to Redskins.com for the Redskins Blitz column and NFL Blitz on Friday. Larry also appears on The Jim Zorn Show on WRC-TV on Saturday night, on Redskins Nation, airing twice nightly on Comcast SportsNet, and on ESPN 980 AM radio, all in the Washington, D.C. area. Read his blog at redskinsrule.com and follow him on Twitter.com/LarryWeisman.