Sure, the Redskins improved to 3-0 after Saturday's 13-10 preseason win over the New York Jets.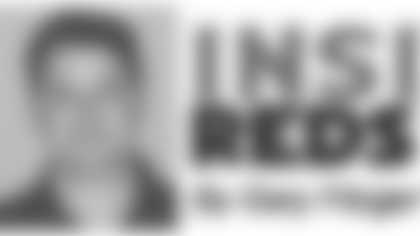 Jim Zorn was frustrated, though.
In a Sunday press conference, Zorn was disappointed with the Redskins' red zone offense and third-down execution. He counted four 3-and-outs in the game, including one by the first-team offense.
"I thought we executed well enough to get ourselves in scoring position, but we never finished off the drive," Zorn said. "We had our shots. We hurt ourselves with the finished product.
"I feel like we're okay in between the 20s, but once we got into the red zone, it was tough for us."
The Redskins compiled 359 total yards, 181 of which came from a ground game that averaged a remarkable 8.2 yards per carry.
The Redskins' passing game, revamped by Zorn this year, struggled most of the game.
The third-down ratio was just 2-of-11 and the offense failed to capitalize on three opportunities in the red zone.
Combined, the Redskins' four quarterbacks were 21-of-34 for 178 yards, one touchdown and one interception. The interception, thrown by fourth-stringer Derek Devine, came inside the red zone at the end of the first half.
Overall, Jason Campbell completed 4-of-10 passes for 28 yards in a quarter of action. He appeared to hold on to the ball too long on a couple of plays, leading to incompletions.
The Redskins' initial offensive series did not go well. After Ladell Betts picked up one yard on a run, Campbell threw high to Santana Moss. Incomplete.
Zorn was focused on that first pass as a key play.
"I really wanted Jason to complete that first pass," he said. "He threw it high and that hurt us."
On 3rd-and-9, Campbell threw incomplete to Mike Sellers. Campbell absorbed a hard hit as he threw the pass. Afterwards, he slowly got up from the Meadowlands turf.
The Redskins' second drive was more successful.
Campbell spread passes around, throwing to Mike Sellers for 13 yards, Santana Moss for 13 yards and Chris Cooley for seven yards to move the ball into Jets territory.
Then Betts picked up 16 yards behind blocking by Chris Samuels and Sellers to move the offense into scoring range.
The drive stalled when Campbell's third-down pass to Moss was broken up by cornerback David Barrett. Suisham came on to connect on a 30-yard field goal.
The score capped off a night's work for Campbell and the first-team offense.
It was the first time this preseason that the Redskins' offense competed against a 3-4 defensive alignment and that may have had something to do with the inconsistency.
"This is the first week we had the opportunity to work against a 3-4 defensive front," Zorn said. "Early on, we did a pretty good job. When the young guys got in, they have had very few reps against a 3-4 front, and we suffered."
Asked to assess Campbell's performance, Zorn said: "I thought he was sharp from the standpoint of being able to get the ball to the right guy. He still hesitated a couple of times.
"The rhythm was a little bit off for him. I think he fought through it, but I wanted more completions."
Said Campbell: "I think I did some good things. I feel like I probably missed some things, too. But that's part of the preseason--getting out there and getting into a rhythm.
"We always want to look to get seven points instead of three anytime we're in the red zone."
Regarding the Jets' 3-4 defense, Campbell said: "It's another challenge for us to try and see what we can do against the 3-4. We tried out some different things and personnel to what we can get out of different plays.
Zorn and Campbell were happy to get the win, but they both acknowledged that plenty of work needs to be done in the passing game.
"We have a lot of work to do, and it was proven to our guys [on Saturday night]," Zorn said. "But there were a lot of things to appreciate, too.