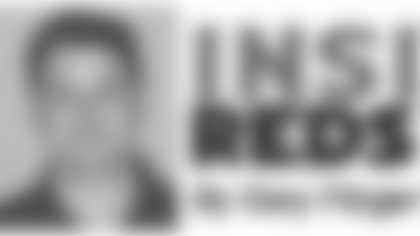 Standing amid a media throng outside Redskins Park, Jim Zorn was discussing how Jason Campbell has improved since last year.
"His release is quicker," Zorn said. "You guys see that at all? I see it."
There was a hint of excitement in his voice.
It was perhaps an example of how much Zorn, Campbell and the Redskins have accomplished since the end of the 2008 season.
On Thursday, the Redskins wrapped up their off-season work with the final OTA practice at Redskins Park. The entire team, including better-late-than-never arrival LaRon Landry, was in attendance.
Players take off for the next five weeks before reporting for the start of training camp on July 29.
Zorn, coming off an 8-8 campaign as a rookie head coach in 2008, said he was pleased with the team's progress this offseason.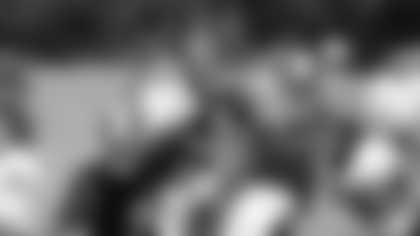 He reiterated that the team is further ahead than they were at this point a year ago.
"I really threw a lot of new things at our players that we couldn't put in last year because we were still just learning," Zorn said. "We put in a lot of new concepts so that when they come back for training camp, they'll already have a good feel for the terminology and the vocabulary."
"My charge to them was to make sure they listen to what the coaches have told them about the little things, and work on those things as they get ready for camp. I'm optimistic. This is a great group of guys and they want to do well."
Zorn was hired in February 2008 in part to help mold Campbell into an elite-level quarterback.
Campbell may have had an offseason of uncertainty, given all of the rumors and reports of his status with the team, but that uncertainty has not carried over to the football field.
Said Zorn: "I'm very comfortable where Jason is at [in terms of his development]. He is throwing very well and he is much more confident in and out of the huddle and when the ball is snapped.
"He is talking to receivers more now because he knows the pass routes better and he knows where receivers are supposed to be. Last year, he couldn't really say much--and he didn't say much--because he was learning, too."
After Thursday's practice, Campbell said he expected to "take a little bit of a break" and spend time in family. He said he was looking forward to training camp already.
"It's going to be hot and steaming, and the best time to get better is when it's hot, because it allows you to focus," Campbell said. "That's what we'll have to do in training camp--lean on each other, support each other and come out and have a great year."
Zorn updated the status of Mike Williams, who suffered a quad injury in Monday's OTA practice and sat out the rest of the week.
Williams had emerged as one of the top off-season storylines for the Redskins, due to his weight loss from 400 pounds to less than 380.
"There was no real reason to force him to go out [for practice]," Zorn said. "By the time we go to training camp, he'll be full-go. Plus, he'll be in a lot better shape."
Zorn said he was impressed with how Malcolm Kelly and his knee responded to the last two weeks of practices.
Kelly was slowed by a knee injury in 2008 and had arthroscopic knee surgery earlier this offseason.
"We tried to put a lot of stress on his knee and he made it through," Zorn said. "We didn't hold back. I expect his knee will get even better over these next five weeks, and he'll be ready to go."
Coaches may watch Kelly closely in training camp--perhaps even limit him in some practices--so that soreness doesn't flare up again.
The team continues to monitor the status of James Thrash, who missed all of off-season work due to a neck injury. It has been reported that Thrash may consider retirement.
Zorn said he expected to take a vacation during the next few weeks to spend time with his family.
He encouraged players to "reunite" with family as well and be mindful of their decisions.
"I talked to players about being careful," he said. "The decision making is tough because they're all spread out all over the country. Part of my call to them is to make sure they stay in touch with each other and encourage each other.
"There will be a lot of guys working out here, and there will be a lot of guys working out in different places. I fully expect them to come back ready to go."