Any opinions expressed in this article do not reflect those of the team.
The NFL Scouting Combine has come and gone, which means that now it's time to take a break from all the draft talk and shift to free agency.
The Washington Commanders, who have managed to find some quality starters since Ron Rivera took over as the head coach. Several of those players are set to hit the open market once again, and keeping them on the roster is a priority. There are, however, plenty of options for the team to sign once the league year begins on March 16.
In the meantime, Commanders.com will be breaking down some of the players available at each position. Here are the positions we've looked at so far:
Next up are the linebackers.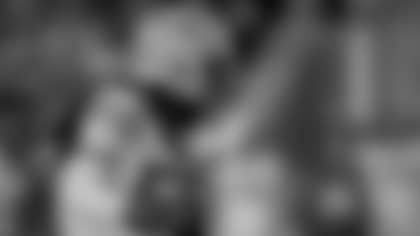 If a team is looking for a consistent linebacker who is available for every play, it would be hard-pressed to find a better option than De'Vondre Campbell.
Campbell, a six-year pro out of Minnesota, was literally a mainstay on the Falcons' defense. He rarely left the field in 2021, as he played every snap in 12 games, including seven straight from Weeks 6-12. What's more, he received the second-highest overall grade from PFF (86.0) and the second-highest cover grade (83.9).
Campbell's 90.4 tackling grade is his fifth straight such mark above 75.0, and that sure tackling goes a long way in Green Bay," wrote PFF. "He's earned himself a nice raise. Now it's just a matter of how nice it'll be."
Aside from his production, Campbell could provide some veteran leadership to the Commanders' young linebacker corps. And considering how successful he is against the run, he would bolster the unit's eight-ranked rushing defense.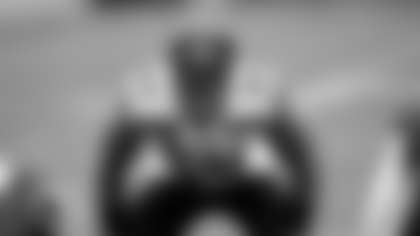 Bobby Wagner is a late addition to players who will be available in free agency. After the Seahawks traded away Russell Wilson, the team decided to release the veteran linebacker to create cap space. He's one of the older options, but he instantly becomes of the best available at the position.
Wagner, who has spent all 10 years of his career with the Seahawks, has been a consummate example of leadership and consistency. He's been voted to the Pro Bowl every season since 2014, and he's been a First Team All-Pro selection six times. He's led the league in tackles twice, and he's recorded at least 100 stops in every season, including a career-high 170 in 2021.
"Wagner has had more seasons with run-defense grades higher than 90.0 than he's had below 80.0," wrote PFF's Diante Lee.
Wagner has been a middle linebacker from the moment he entered the league, and the Commanders are looking at whether they need to add someone in the middle to lead the unit. Adding Wagner would make it even more formidable.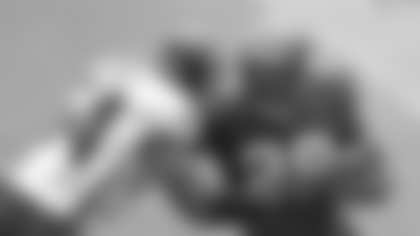 Foyesade Oluokun had a breakout season in every sense of the word. In terms of tackles, he was the most dominant linebacker in the league last year with 192 stops (102 solo). At 6-foot-2 and 215 pounds, he presents plenty of potential for a long career.
It's not necessarily an issue, but Oluokun still has a lot of room for growth. He had 462 tackles over the course of his four-year career, and 41% of that came last season. He does occasionally struggle to get off blocks, and despite his three interceptions and six pass breakups, he could be better in coverage.
At this point, Oluokun would be better suited as an outside linebacker, where he's allowed to do what he does best. He has potential, though, and he could develop into an even better player with the right coaching.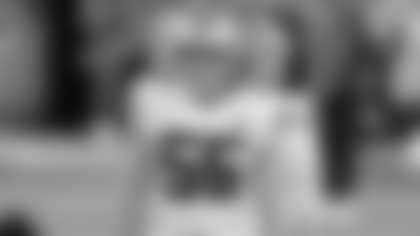 Leighton Vander Esch was a clear standout on the Cowboys' offense in 2018 with 140 tackles and two interceptions, giving more credence to the Cowboys using a first-round pick on him.
Since then, Vander Esch's numbers haven't been as impressive. He went two years without playing at least 16 games, as he dealt with neck and collarbone and high-ankle sprain issues. When he's healthy, though, he can flash the talent that convinced Dallas to take a chance on him.
Assuming that he can get back to the same level that he was on in 2018, he would be a valuable asset to a defense.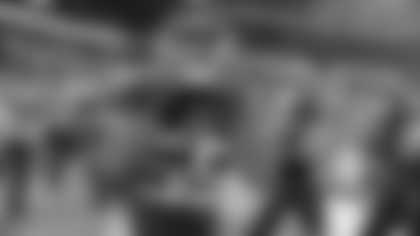 Jayon Brown does not receive as much attention as the other top-end free agent linebackers, but he might actually be one of the most underrated players at his position.
Brown bet on himself with a one-year deal to stay in Tennessee and ended up starting in a career-low six games. He's struggled against the run throughout his career, but he does excel in coverage with 28 pass breakups in five years. He's also grabbed an interception in each of the last four seasons, including one returned for a touchdown in 2018.
Brown has played in a 3-4 scheme since the Titans drafted him, so Brown could need some time to adjust to a new scheme. However, it is worth noting that nearly every player on Washington's defense made the adjustment this offseason with limited practice time. It is possible Brown could do the same, especially since he would be surrounded by teammates with two years of experience in the system.