Any opinions expressed in this article do not reflect those of the team.
The NFL Scouting Combine has come and gone, which means that now it's time to take a break from all the draft talk and shift to free agency.
The Washington Commanders, who have managed to find some quality starters since Ron Rivera took over as the head coach. Several of those players are set to hit the open market once again, and keeping them on the roster is a priority. There are, however, plenty of options for the team to sign once the league year begins on March 16.
In the meantime, Commanders.com will be breaking down some of the players available at each position. Here are the positions we've looked at so far:
Next up are the tight ends.
Rob Gronkowski isn't the unstoppable force he was early in his career with the New England Patriots, and there are some questions about whether or not he will retire (again) to follow Tom Brady. But after two seasons with the Buccaneers, it's clear that the five-time Pro Bowler still has something left in the tank.
Gronkowski only played 12 games in 2021, but it ended up being the best statistical performance he's had since his last 1,000-yard season in 2017. He caught 61.8% of his targets, which is up three percentage points from 2020, and he's still a capable blocker.
The biggest concern is Gronkowski's interest in continuing his career without Brady. If he does choose to catch passes from a quarterback other than Brady, he could be a starter for a tight end-needy team.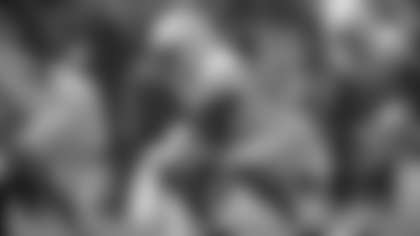 Another veteran option, Jared Cook has played for six teams in his 13-year career. Some years have been better than others, but he's found a way to remain consistent for most of that span.
Cook, a two-time Pro Bowler, spent last season with the Chargers, and while he was not the top option for Justin Herbert, he did start 10 games and caught 57.8% of his passes for 564 yards and four touchdowns. His overall PFF rating (61.9) was his lowest since 2015, but that doesn't change the fact that the 2021 season was the ninth time he's recorded at least 500 yards.
The key when considering Cook is expectations. Is he going to be a player a team can lean on to put up numbers similar to the top tight ends? Perhaps not, but he can still be a solid contributor.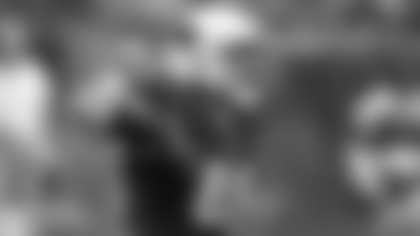 Commanders fans are familiar with the type of player Ertz can be. He was in Philadelphia for eight full seasons before being traded to the Cardinals during the 2021 season. Now, at 31 years old, he's about to hit the open market.
The change of scenery benefitted Ertz; he only had 18 catches for 189 yards through six games with the Eagles. Once he joined the Cardinals, he started the remaining 11 games and caught 69.1% of his passes for 574 yards and three touchdowns. He averaged at least 10 yards per reception for the eighth time in his career, and he's still a reliable route-runner with strong hands.
Like some of the other veteran options on this list, his value is tied to expectations. While he is entering the tail end of his career, he can still be counted on for impactful plays.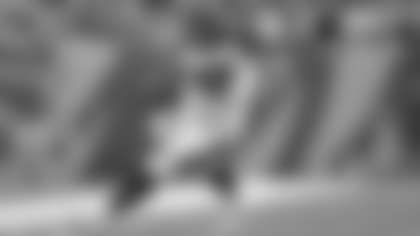 C.J. Uzomah, who has now been in the professional ranks for the last seven years, has never been someone to take the top off of a defense. That wasn't the case in 2021, either, although he did have a career-high 493 yards.
But last year did show that he can deliver on some clutch moments.
All five of his touchdowns came during a four-game stretch, and there's a strong argument that the Bengals don't win at least one of those games without him. He caught five passes for 95 yards and two scores in a 24-21 win over the Jaguars. One of those was a 31-yard catch that tied the score in the fourth quarter. He also had two scores against the Ravens, one of which was a 32-yard strike that swung the doors open in a 41-17 rout.
It is entirely possible that the Commanders choose to re-sign Ricky Seals-Jones, who had a strong season after Logan Thomas was sidelined with injuries. If they choose to go in another direction, though, Uzomah could fill that role nicely.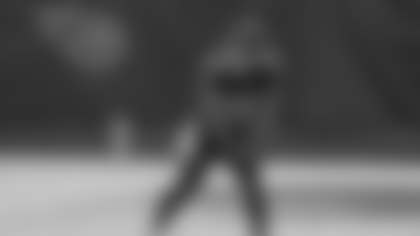 Although he has been more involved in the Titans' passing game for the past two seasons, Anthony Firkser was not a strong presence in that area throughout his career. He's known more for his blocking and clearing lanes for Derrick Henry. When he is targeted, though, he usually ends up making the catch.
Firkser wasn't as good as a pass-catcher from a statistical standpoint in 2021, but he recorded a PFF receiving grade of at least 70 in the previous three seasons. And like Uzomah, he can put up some impressive numbers at times, like he did in 2020 with eight receptions for 113 yards and a touchdown against the Texans.
The Commanders have confidence in John Bates, who has essentially the same skillset as Firkser. However, if they choose to push Bates as the No. 2 option at the position, Firkser could slide in as the third player in the rotation.