A young Andrew Wylie stared down at a box filled with an uncounted number of trading cards just waiting to be sorted.   
Getting such a gift was a common occurrence for Wylie when he was growing up in Midland, Michigan. His dad would buy boxes full of cards for $10, and Wylie would spend his time going through all of them, admiring the different players and designs. 
A couple decades later, Wylie's love for trading cards was reignited right before the world was affected by the COVID-19 pandemic. He still has some of the cards he grew up with, but his collection now includes just about every card type imaginable, from football to basketball and Pokémon. The pursuit of finding the rarest cards possible and getting them graded to prove their authenticity has become one of his biggest passions.  
"It's real fun ripping open a packet with a teammate in it, maybe having them sign it," Wylie said with a smile.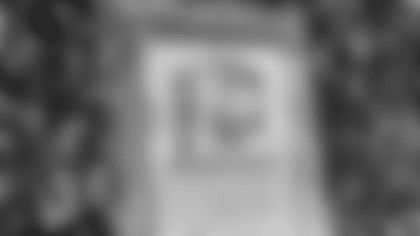 Wylie and his dad were fans of the Detroit sports teams when he was a kid, so most of the cards he had in the early 2000s included players from the Lions, Red Wings and Tigers. Once he picked the hobby back up, he transitioned to Pokémon cards. He loves finding some of his childhood favorites like Blastoise and Scyther, but likes to focus on the more valuable cards like Charizard, which can be valued anywhere from hundreds to thousands of dollars. Last year, a 1999 Charizard card was sold at the PWCC March Premiere Auction for $420,000, which according to a Forbes article is the third most for any Pokémon card.
Wylie said he has "a couple" vintage first editions, but Wylie's Instagram, wyliescardhouse, also features other variations of the popular Pokémon, such as the "Rainbow" edition; a "special delivery" version, his has a picture of Pikachu riding on Charizard's back; and the "Brilliant Star" version.
And before we go any further, most of the cards in Wylie's collection have the "10" grade, meaning they are in perfect condition.
"There are a couple of them I sent in myself that didn't get good grades," Wylie said. "I'll get those out of my collection soon."
Wylie's collection covers just about every sport and genre, and it isn't limited to the more popular items. He has a set of the 2021 Select Hanger pack, which includes holographic versions of Trevor Lawrence and Mac Jones. There's an item called the Donruss Optic Basketball Hobby Box, which had Damian Lillard, Buddy Hield, Steph Curry and Karl-Anthony Towns.
There are a few that stand out among the rest. One of the most memorable: a LeBron James rookie card that his dad bought for $25 back in 2005.
"We sent that in to get graded, and it graded out as a perfect edition," Wylie said. "It's a nice turnaround. A $25 card is worth a couple thousand now."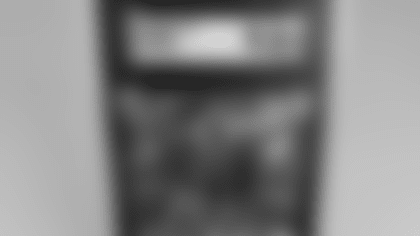 Wylie also has plenty of superhero cards, particularly from Marvel comics. The Skybox 2021 Marvel Metal Universe Spider-Man Blaster boxes have cards of Iron Man, Captain America and Doctor Strange as well as several versions of Spider-Man.
There's even a few boxes of cards from MetaZoo, which feature creatures called "Beasties."
But perhaps what Wylie enjoys the most is finding a card that features one of his teammates and having them sign it. He has about 40 from his time with the Kansas City Chiefs, and one of his favorites is a Travis Kelce card that has a message on it.
"I had him sign like four or five, but on one he wrote, 'Fight for your right to party,' on it," Wylie said. "It's a really cool inscription. It feels really personal, and he does a great job of doing that personal stuff."
Now that he is with the Commanders, Wylie's collection is likely going to grow a little bit more, and perhaps before the season is done, he'll have some signed Terry McLaurin and Sam Howell cards to put right next to Kelce and the other great players.