Dr. Barbara Roberts, the Commanders' Director of Wellness and Clinical Services, has been working with Washington football players for more than two decades. In the last few years, she has watched with joy as the perceptions around her work have evolved.
"I cannot emphasize enough that it is really changing quite a bit," Dr. Roberts said. "There is more acceptance around mental health issues. There is more understanding that what goes on in the mind is connected to the physical."
More and more, the definition of toughness that male athletes have internalized throughout their lives is being questioned. Instead of being told to stuff down emotions, there is an encouragement towards feeling in order to heal. Rather than being told to handle difficult things alone and in silence, there are messages being communicated that say it is OK to share experiences with a trusted source.
It is evident at OrthoVirginia Trainer Center at Commanders Park that the stigma around mental health conversations is eroding. What's more, that breakdown is positively affecting players as athletes and humans.
It perhaps would not be far of a stretch to say that every and any Washington player could relay a story or an idea that was taught to them about "toughness" and how those went on to influence their conception of themselves as athletes. Commanders' wide receiver Dyami Brown, for example, vividly remembers learning what were considered unacceptable and acceptable ways of dealing with emotions as a young boy.
"Sometimes when I'd get upset when I was younger, I used to cry," Brown said. "That probably stopped when I was about 8 years old, because my coaches would say, 'No you're tough. You play football. Go hit somebody or go do this and you'll be alright.'"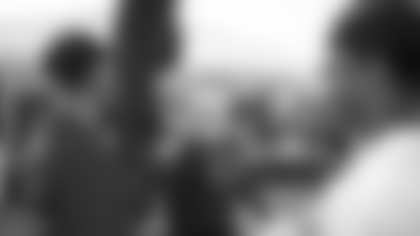 Thousands of miles and an ocean away, Commanders' defensive end Efe Obada was internalizing similar beliefs. He navigated so many challenges as an immigrant, being homeless then in foster care and facing gang culture. To get through it all, he "would suppress and compartmentalize." That coping mechanism eventually took its toll, riddling him with anxiety, depression, night terrors and PTSD.
Dysfunctional methods of dealing with stress and hard situations get exposed when players reach the highest level of the sport. On the NFL stage, there are higher stakes and more eyes.
"I feel like as football players a lot of pressures and stresses pile up on us, and then we find ourselves in dark places unfortunately," said wide receiver Terry McLaurin. "We find ourselves stressed out and not being able to cope and overcome those challenges because they've been festering and building up for so long."
In the modern game, it is important to note, the pressures these athletes face have been compounded by new technology and social media.
"I think it's important for guys to get things off their chest, especially now when so much is expected of them and there is so much out there as far as social media that can get to people," noted head coach Ron Rivera.
These conditions have perhaps created a situation where a shift in the mental health discussion is not a luxury; it is a necessity. And players have started to realize that; in the last year, McLaurin, for example, has been going to therapy. The journey, which he started "not knowing what to expect," has been transformative for him.
"Therapy has taught me how to be vulnerable, to trust the people around me, to learn how to be a great friend, to be compassionate, to be able to validate someone's feelings, to be able to handle and process conflict, to express my emotions," McLaurin said. "It's taught me how to overcome the challenges we're all gonna face in life."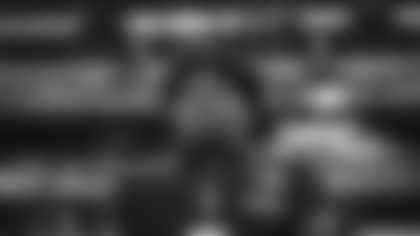 Obada has benefited from this kind of support as well.
"I'm actively dealing with my mental issues, and I'm actively seeking help," he said last November. "And honestly it's one of the best decisions I've ever made in my life, and I wish I had made that decision sooner."
Certainly, what can be seen happening in Ashburn, Virginia, is reflective of a larger shift that has taken place in the NFL and the sports world at large. Many athletes do not feel as hesitant opening up about their experiences with mental health issues. This in turn has influenced the "It's okay to not be okay" culture.
"It's amazing. I can sit down and talk with a player, and I can hear he's been to therapy," Roberts said. "It's okay to have thoughts of suicide. It's okay to have a panic disorder, to have anxiety issues, to have depression. It's okay to struggle in relationships…we're normalizing talking about these things."
Meanwhile, organizations -- both at the college and pro levels -- have invested in resources to support athlete wellness more holistically. The Commanders have done this in a way that many NFL teams have not. Roberts was hired in 2020 in a full-time capacity. Today, she is one of just six in the NFL in this role full-time. Having her here in Ashburn like this has been a game changer for Washington.
"I tell the guys, 'The door is always open," Roberts said. "Not having to set up an appointment can be really helpful. Otherwise, you got guys pushing them or cancelling. This makes it easier."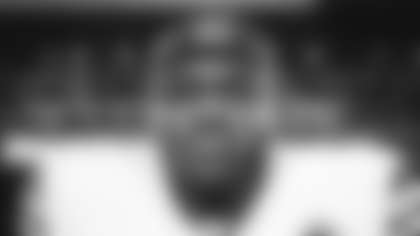 Her work expands beyond hours in the office. She calls her work a "24-7 job." For example, when Damar Hamlin experienced his cardiac incident during Monday Night Football this past season, Roberts was up to provide support. In the past, players have called her at 3 a.m.
"Something I try to get across to the guys is everything you say to her is in confidence. She's not going to come running to me and say, 'This an issue,'" Rivera said. "The only thing we ask, and I let them know, is if there's something dangerous, then we'll have a conversation."
Whether they utilize a resource like Roberts, seek support of another professional or opt to lean on their loved ones, many Commanders players have learned that mental health does not have to be a taboo subject. Feeling emotions, practicing self-care and sharing with others are not only gestures of incredible strength; they also lead to important growth.
"I would just encourage someone to find people, a community, a space that they can trust and where they can be vulnerable themselves, and also to embrace the growing pains that come with it," McLaurin said. "I promise on the other end of that there's a freedom and a peace that really only comes from healing. It allows you to become the best version of yourself."