The linebacker position is not considered to be one that is full of first-round prospects, but there are some later in the draft that could help the Washington Commanders address an area of need.
While they did lose Cole Holcomb to the Pittsburgh Steelers in free agency, the Commanders managed to retain most of the position by re-signing Milo Eifler, Nathan Gerry, Khaleke Hudson and David Mayo. They also brought in Cody Barton, who had a breakout season with the Seattle Seahawks, to be a MIKE and wear the green dot that distinguishes him as an on-field play-caller.
Despite all that, Washington could benefit from more talent at the position, and while most draft analysts only have one or two linebackers worthy of a first-round pick, ESPN's Mel Kiper Jr. believes the position is much richer with talent.
"There could be a lot of them," Kiper said in a recent conference call when asked about Day 2 linebackers.
Kiper went on to list several linebackers that he thinks could be interesting picks, so here's a closer look at all the players that have caught his interest.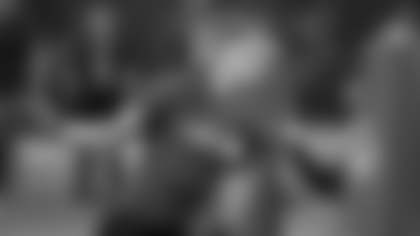 Drew Sanders, Arkansas
Drew Sanders is one of the few inside linebackers who analysts believe could be taken in the first round, although he is regarded as someone who could be taken in the second half of Night One. Although Sanders is not on Kiper's list of top 25 prospects, Kiper is one of people who could see a scenario where he is one of the first 32 players off the board.
"I love Drew Sanders," Kiper said. "[He can play] outside, inside, he got after the quarterback this year, got a lot of sacks for Arkansas."
After transferring from Alabama to the Razorbacks, Sanders was a unanimous All-American and a finalist for the Butkus Award in part for ranking second in the SEC with 9.5 sacks -- the most by an Arkansas linebacker since 2012. His physical traits make him a versatile player in coverage and as a pass-rusher, particularly between the tackles.
And it is never a bad thing to be compared to Tremain Edmunds, who has been one of the league's best linebackers over the past three seasons.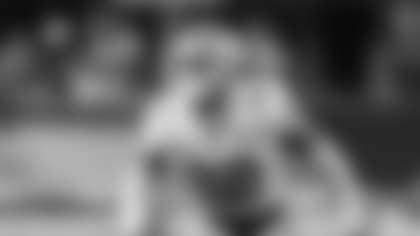 Trenton Simpson, Clemson
"Trenton Simpson can fly to the ball," Kiper said of the Third Team All-ACC selection, and his production as a junior.
Simpson made steady progression throughout his three years with the Tigers and wrapped up his college career with a personal best of 72 tackles. He ran a 4.43 at the combine, which ranked second among all linebackers, and he has the quickness to track down running backs. He was not the most productive player in terms of sacks, but his athleticism can be a useful tool when disrupting the pocket.
Next Gen Stats gave Simpson a score of 82, which is second best for his position. He might be a little raw, but his traits could be enticing to a team in the second or third round.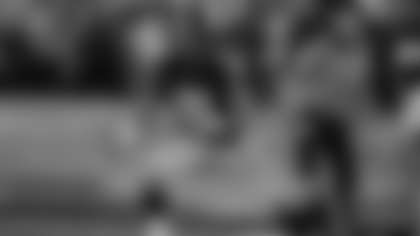 Jack Campbell, Iowa
Kiper said that length is important for an inside linebacker to disrupt passing lanes, and at 6-foot-5, tied for the third tallest linebacker in the draft, Jack Campbell has plenty of that.
Campbell lagged behind in the 40 at the combine, but he dominated in just about everything else. He had top five metrics in the vertical jump (37.5 inches), the broad jump (10-foot-8), the three-cone drill (6.74 seconds) and the 20-yard shuttle (4.24). All that athleticism showed up on the field, as he won the Butkus Award for the top linebacker in the country for grabbing 128 tackles.
Campbell is a run-stopper first, and it depends on the matchup as to how he will fair in coverage. His lack of consistency outside of the run game is one of the reasons why Kiper has a second- or third-round grade on him, but in many ways, Campbell fits the mold of what people expect from the position.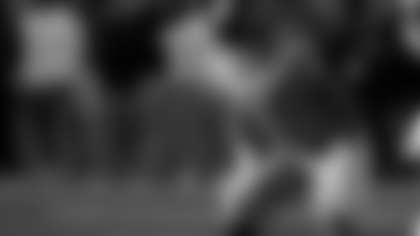 Daiyan Henley, Washington State
Kiper had four words to describe Washington State's Daiyan Henley: "Fast to the football."
Playing downhill was Henley's specialty in college. He used his 4.54 speed to breeze by interior offensive linemen in pass protection, shoot gaps to eliminate running lanes for ball carriers and cut off pass-catchers for minimal gains. His play recognition is a little uneven at times, but there are moments when he can quickly diagnose the situation and get positive results; he finished his 2022 campaign with 104 tackles and four sacks.
One of Henley's best traits is his ability to force takeaways with 10 turnovers in the past two years. Depending on where he lands, Henley could slide in as a solid backup in a rotation.