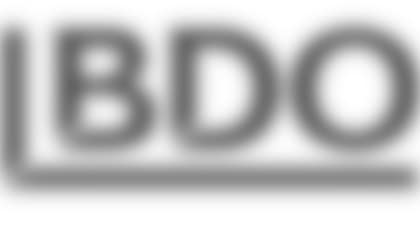 The Washington Redskins suffered a 31-23 loss to the Dallas Cowboys at AT&T Stadium on Thanksgiving Day.
Redskins did not force a turnover for the first time since Week 13 of the 2017 season. Prior to Week 12 of the 2018 season, the Redskins had forced at least one turnover in15 consecutive games and held the longest active streak in the NFL heading into today's matchup against the Dallas Cowboys.
Redskins recorded four sacks and have registered at least one sack for the 18th consecutive game. Depending on the outcome of Week 12 contests, Washington currently holds the fourth longest active streak in the league.
Colt McCoy made his first start at quarterback of the 2018 season. It's McCoy's first start at quarterback since Dec. 14, 2014 against the N.Y. Giants.
McCoy finished 24-of-38 with two touchdowns and three interceptions. McCoy has now thrown a touchdown pass in consecutive games for the first time since 2011. His 53-yard touchdown pass is the longest touchdown pass of the season.
McCoy rushed for 28 yards on five carries for a 5.6 yards per rush average.
Running back Adrian Peterson finished with 35 yards on 12 attempts. Peterson has now recorded 13,034 career rushing yards becoming the ninth player in NFL history to rush for 13,000 yards.
Running back Kapri Bibbs rushed for 17 yards on three attempts and one touchdown. Bibbs has now totaled four touchdowns on the season including three rushing touchdowns.
Tight end Vernon Davis hauled in two receptions for 73 yards and one touchdown. With his 53-yard touchdown reception, Davis has now tied Hall of Famer Shannon Sharpe for sixth on the all-time list of career touchdown receptions by a tight end in NFL history.
The 53-yard touchdown by Davis was his longest touchdown reception since recording a 61-yard touchdown catch in Week 6 of the 2013 season as a member of the San Francisco 49ers.
With his first catch of the game, Davis (104) passed Jerry Smith for the most receptions for a tight end in their 30s in franchise history - according to Pro Football Reference.
Wide receiver Josh Doctson collected 66 yards on six receptions (11.0 avg.).
Tight end Jordan Reed tallied six receptions for a season high 75 yards (12.5 avg.).
Rookie wide receiver Trey Quinn caught five passes for 26 yards and one touchdown. Quinn's 10-yard touchdown pass in the end zone is the first score and touchdown reception of his career.
Quinn returned two punts for 40 yards (20.0 avg.) and registered a career long 30-yard punt return. The punt return is the longest of the season for a Redskins punt returner.
Defensive lineman Jonathan Allen finished with one sack and nine tackles (five solo). Allen has five sacks on the season.
Kick returner Danny Johnson registered one kick return for 44 yards. It's the longest of his career and the longest kick return for the Redskins since a return of 45 yards by Will Blackmon in Week 5 of the 2016 season at the Baltimore Ravens.
Linebacker Ryan Kerrigan started his 123rd consecutive regular season game, the longest active streak among active NFL linebackers. Kerrigan has not missed a start in his NFL career.
Kerrigan recorded a half sack and has now recorded eight or more sacks for the seventh consecutive season. According to Pro Football Reference, he becomes only the 15th player in NFL history to record eight or more sacks in seven consecutive seasons since sacks became an official statistic in 1982.
Defensive lineman Daron Payne finished with one sack for four yards and four tackles (three solo).
Linebacker Preston Smith posted 1.5 sacks for 13.5 yards, eight tackles (three solo), two tackles for a loss and four quarterback hits. He has now recorded a full sack in three consecutive weeks for the first time since recording consecutive sacks in Weeks 1-4 in 2017.
Punter Tress Way finished the game with five punts for 228 total yards (45.6 avg.) and pinned four punts inside the 20 yard line. The four punts pinned inside the 20 are tied for the second most in a single game in Way's career. Way has pinned four-plus punts inside the 20 yard line in six career games, four of which have come in the 2018 season.