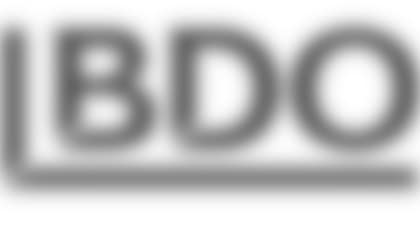 The Washington Redskins defeated the New York Giants, 20-13, at MetLife Stadium on Sunday.
The Redskins moved their record to 5-2 and are now off to their best start in the first half of the season since starting 5-2 during the 2008 campaign.
The Redskins are now 2-1 on the road for the 2018 season giving them their best road record to start a season since 2016.
The Redskins now hold a 5-1 record against the NFC giving the team its best start against teams in the NFC since 2005.
The Redskins remain atop the NFC East going into Week 9 and are now 2-0 in the division for the first time since 2010.
The Redskins earned their first victory over the Giants since Week 12 of last season and their first road win over the Giants since Week 3 of the 2016 season. 
The Redskins tied a season high with 182 rushing yards and now have rushed for at least 100 yards in five games on the season, including three-consecutive games.
The win handed the Redskins their first three-game win streak since Week 3-6 of the 2016 season.
With an interception by D.J. Swearinger in the first half, the Redskins have now forced a turnover for the 11th consecutive week dating back to last season. The Redskins continue to hold the second longest active streak in the NFL.
The Redskins finished with seven sacks. It's the first time Washington has recorded at least seven sacks since finishing with 10 sacks in a 41-10 home win against the Jacksonville Jaguars on September 14, 2014.
The Redskins have now finished with four or more sacks for a consecutive game for the first time since recording four or more sacks in back-to-back games during Week 16 and Week 17 of the 2017 season.
Redskins held the NY Giants to 37 rushing yards and have now held five of their seven opponents under 100 rushing yards including their last four.
The Redskins have now held their opponent to under 100 yards rushing for the fourth consecutive week and the first time since Week 1-Week 4 of the 2015 season.
Quarterback Alex Smith completed 20-of-32 pass attempts for 178 yards and one touchdown for a passer rating of 87.8.
Running Back Adrian Peterson recorded 26 attempts for a season high 149 yards (5.7 avg.). With his performance, Peterson (12,863) has now passed Hall of Famer Tony Dorsett (12,739) for ninth on the NFL's all-time list. Peterson (103) is now two rushing touchdowns shy of passing Hall of Famer John Riggins (104) for sixth on the NFL's all-time list.
Peterson has now rushed for 140 or more yards 25 times in his career. The last time he rushed for more than 140 yards was November 5, 2017 as a member of the Arizona Cardinals. Peterson rushed for 159 yards on 37 attempts.
Peterson has now recorded 53 games in which he has rushed for 100 or more yards. He is currently ranked ninth on the NFL all-time list.
Peterson finished with 156 yards from scrimmage (15,029) and has passed Ricky Watters (14,891) for 25th on the NFL's all-time list.
Peterson (109) recorded two touchdowns with one touchdown reception and a touchdown run. He has now tied Barry Sanders (109) for 10th on the NFL's all-time list.
Tight end Jordan Reed finished with a team high seven receptions for 38 yards (5.4 avg.) Reed has (3,119) now tied Roy Jefferson (3,119) for ninth on the Redskins all-time list.
With his third reception of the game, a seven-yard catch from Alex Smith in the first quarter, Reed  became the second fastest tight end in NFL history to 300 career receptions in 59 games. Kellen Winslow, Sr. is the fastest in the NFL to record 300 career receptions (57 games).
Safety D.J. Swearinger recorded two interceptions tying a game high for his career. The interception gives D.J. four on the season. He has now tied a career high for interceptions in a season.
Swearinger has now recorded three games for his career in which he has recorded at least two interceptions. With the two interceptions against the Indianapolis Colts and the NY Giants, Swearinger has now recorded at least two games in one season with two or more interceptions for the first time in his career.
Swearinger has now recorded three games with at least two interceptions as a Redskins and now ranks tied for fifth in Redskins history with multiple-interception games. With two games with at least two interceptions this season, he is now one game shy of tying a franchise record of games with multiple interceptions in a single season with three.
Linebacker Mason Foster collected 13 tackles and has now recorded 10 or more tackles in four games this season.
Linebacker Josh Harvey-Clemons recorded his first career full sack. Harvey-Clemons finished with three tackles and a quarterback hit.
Defensive lineman Matt Ioannidis recorded a career high with 2.5 sacks in a game and has now registered a career high for sacks in a single-season with 5.5 sacks on the year. Ioannidis also finished with five tackles and four quarterback hits.
Linebacker Ryan Kerrigan started his 119th consecutive regular season game, the longest active streak among active NFL linebackers. Kerrigan has not missed a start in his NFL career.
Kerrigan recorded 1.5 sacks and has now recorded at least one sack in consecutive games since Weeks 16-17 of the 2017 season.
Kicker Dustin Hopkins (368) finished with eight points for the game and with the extra point following the Redskins first touchdown of the game, passed Jerry Smith (360) for seventh on the Redskins all-time scoring list. 
Hopkins connected on 2-of-3 field goal attempts including a 53-yards field goal in the second half. Hopkins (8) needs one field goal from 50-plus yards to tie Chip Lohmiller (9) for second on the franchise list for career field goals made from that distance.