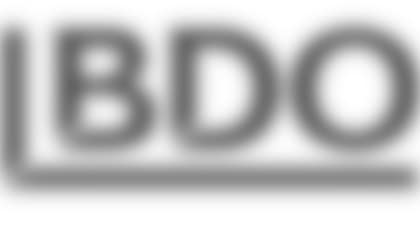 The Washington Redskins fell to the Tennessee Titans, 25-16, at Nissan Stadium on Saturday evening.
The Redskins finished with three sacks and have now recorded three or more sacks in seven games this season. Washington has now recorded seven or more games with at least three or more sacks in three consecutive seasons.
The Redskins rushed for 161 net yards and have now rushed for more than 100 net yards in 10 games this season. The last time the Redskins rushed for more than 100 yards in 10 or more games was the 2014 season when Washington recorded 10 games in which they rushed for 100 or more yards.
Quarterback Josh Johnson made a consecutive start at quarterback and has now started games in consecutive weeks for the first time since Week 6 and Week 7 of the 2009 season.
Johnson completed 13-of-23 pass attempts for 153 yards with one touchdown and two interceptions for a passer rating of 55.2. Johnson also rushed for 22 yards on four attempts (5.6 avg.).
Johnson has now thrown a touchdown pass in three consecutive games for the first time in his career.
Johnson has now thrown for 150-plus passing yards in three consecutive games for the first time in his career.
Running Back Adrian Peterson rushed for 119 yards on 26 attempts (4.6 avg.). Peterson has now recorded 54 games in which he has rushed for 100 or more yards.
Peterson (13,318) passed Hall of Famer Eric Dickerson (13,259) for eighth on the NFL's all-time list in career rushing yards.
Peterson has now reached 1,000 total rushing yards this season and became the first Redskins since Alfred Morris (1,074 in 2014) to accomplish the feat. Peterson became the 12th player in NFL history to record eight or more seasons with 1,000-plus rushing yards.
Peterson now becomes the 13th player in NFL history to record two more 1,000 rushing yard seasons between the ages of 30-39 years old.
Peterson (15,541) recorded 127 scrimmage yards and has now passed Randy Moss (15,451) for 16th on the NFL's all-time list.
Wide receiver Jamison Crowder led the Redskins with five receptions for 78 yards (15.6 avg).
Wide receiver Michael Floyd finished with one reception for seven yards and one touchdown. The touchdown catch was his first of the season and the first as a member of the Washington Redskins. Floyd has now recorded 25 career touchdown receptions. The last time Floyd recorded a touchdown reception was Jan. 1, 2017 as a member of the New England Patriots.
Defensive tackle Jonathan Allen finished with one sack for a loss of eight yards with four tackles (three solo). Allen has now recorded eight sacks on the season for a loss of 61 yards.
Linebacker Mason Foster finished with a team high nine tackles (four solo) and one sack for seven yard loss. The sack was Foster's first on the year.
Linebacker Ryan Kerrigan recorded his 127th consecutive regular season start, the longest active streak among active NFL linebackers. Kerrigan has not missed a start in his NFL career.
Kerrigan finished with one sack and now has 12 sacks on the season.
Kerrigan recorded one sack for a four-yard loss and has now set a new single season career high in sack yardage with 92.5 yards breaking his previous mark of 89.5 sack yards in 2014.
Kerrigan remain as one of six NFL players (and only three non-quarterbacks) to have started every game since the start of the 2011 season (Brandon Carr, Patrick Peterson, Philip Rivers, Matt Ryan and Matthew Stafford).
Kicker Dustin Hopkins registered three field goals on three attempts including a 50-yard field goal in the first quarter. Hopkins has now recorded four field goals from 50-plus yards to tie a single season franchise record, which is currently held by Graham Gano (4 in 2011), John Hall (4 in 2003) and Mark Moseley (4 in 1977).
Hopkins field goal from 50-plus yards to tied Chip Lohmiller (9) for second on the franchise list for career field goals made from that distance. Hopkins is now four field goals shy of passing Mark Moseley for first on the all-time list.