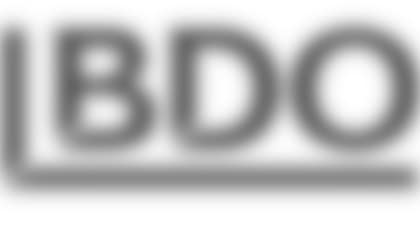 The Washington Redskins closed out the 2018 regular season with a 24-0 loss to the Philadelphia Eagles at FedExField on Sunday.
With the conclusion of the team's 2018 schedule, the Redskins' 2019 opponents are now confirmed. The Redskins will host the Dallas Cowboys, New York Giants, Philadelphia Eagles, Chicago Bears, Detroit Lions, New England Patriots, New York Jets and San Francisco 49ers and will face the Dallas Cowboys, New York Giants, Philadelphia Eagles, Buffalo Bills, Carolina Panthers, Green Bay Packers, Miami Dolphins and the Minnesota Vikings on the road.
Quarterback Josh Johnson made his third consecutive start for the first time since Week 4-6 of the 2009 season.
Johnson completed 12-of-27 pass attempts with an interception and finished with a 37.7 passer rating.
Wide receiver Darvin Kidsy recorded one reception for eight yards. The reception was the first of his career.
Tight end Matt Flanagan finished with one reception for 14 yards. The reception was the first of his career.
Tight end Jeremy Sprinkle made his fourth consecutive start marking his longest streak as a starter.
Running Back Chris Thompson (1,394) finished with a team high five receptions for 14 yards and moved into 10th on the all-time franchise list for career receiving yards by a running back passing Clarence Harmon (1,383).
With his five receptions, Thompson (170) passed Ladell Betts (165) for the fifth most receptions by a running back in franchise history.
Linebacker Zach Brown registered a game high 11 tackles (nine solo) and one tackle for loss.
Safety Deshazor Everett finished with eight tackles (five solo) and one interception for 24 yards. The interception his first of the 2018 season and second of his career.
Linebacker Mason Foster registered 10 tackles (nine solo).
Linebacker Shaun Dion Hamilton recorded eight tackles (five solo), two quarterback hits and one sack. The sack was Hamilton's first full sack of his career.
Linebacker Ryan Kerrigan starting his 128th consecutive regular season game, the longest active streak among active NFL linebackers. Kerrigan has not missed a start in his NFL career.
Kerrigan finished with one sack for four yards and two quarterback hits. Kerrigan finished the regular season with 13 sacks. He has recorded 10 or more sacks in three consecutive seasons for the first time in his career. The three consecutive seasons with 10 or more sacks ranks second all-time. Dexter Manley currently sits first in the category with four consecutive seasons with 10 or more sacks.
Kerrigan is one of six NFL players (and only three non-quarterbacks) to have started every game since the start of the 2011 season (Brandon Carr, Patrick Peterson, Philip Rivers, Matt Ryan and Matthew Stafford).
Punter Tress Way recorded five punts for 224 yards with a net average of 44.4 yards and landed two punts inside the 20. Way finished the season landing 41 punts inside to 20-yard line to lead all punters in the category. His 41 punts inside the 20 yard line ranks tied for seventh all-time in the NFL in the category.
Way completed a pass for seven yards to Jehu Chesson on a punt fake to convert a first down in the fourth quarter. Way has now completed two passes in that many attempts for his career. Both pass completions resulted in successful fake punts for first downs. The last time Way completed a punt fake for a first down was Sept. 25, 2016 at MetLife Stadium. Way completed a pass to Quinton Dunbar for 31 yards against the New York Giants.
The Redskins fake punt conversion was their first since. Nov. 17, 2017 when Niles Paul rushed for five yards on a fake punt against the New Orleans Saints.