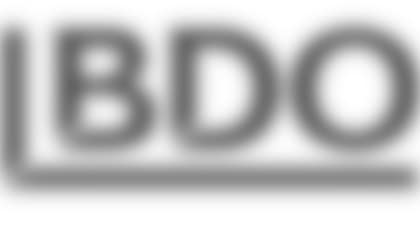 The Washington Redskins defeated the Carolina Panthers, 23-17, at FedExField on Sunday.
The Redskins moved their season record to 3-2 and have now posted a 3-2 record for a third consecutive season.
With the win, the Redskins snapped a six-game losing streak to Carolina and improved Washington's all-time regular season record against Carolina to 8-6. The last time the Redskins defeated the Panthers was on Nov. 28, 2006 (17-13) at FedExField.
The Redskins now hold a 5-2 regular season record against the Panthers at FedExField.
The Redskins improved their record at home to 2-1 and are now 3-1 against the NFC. The last time the Redskins held a 3-1 record in the NFC was 2011.
The Redskins forced three turnovers (two fumbles, one interception) in the first half including a forced fumble and recovery. The last time the Redskins forced three turnovers in the first half was on Oct. 18, 2015 at the New York Jets. The Redskins registered two forced and an interception on defense at MetLife Stadium. It is the first time in 51 games that the Redskins forced three turnovers in the first half of a game.
With the three takeaways, it marks the first time the Redskins (two fumbles, one interception) have forced three-plus turnovers in a game since forcing three turnovers against the Denver Broncos (two fumbles, one interception) in Week 16 of the 2017 season.
The Redskins have now forced at least one turnover for the ninth consecutive week dating back to last season. After Pittsburgh did not force a turnover in Week 6, the Redskins currently have the second longest active streak in the NFL.
The Redskins led 17-6 at the half and have now recorded all three victories when leading at the break. The Redskins have outscored their opponents 82-53 in the first half and has held opponents to an average 10.6 points in the first two quarters.
The Redskins held the Carolina Panthers to 81 rushing yards and have now held three opponents to under 100 rushing yards on the season.
The Redskins allowed zero punt return yards for the third time this season. Barring the outcomes and the conclusion of Week 6, they join the Rams and Saints as the only teams in the NFL to allow zero or less punt return yards in three games this season.
Quarterback Alex Smith completed 21-of-36 pass attempts for 163 yards and two touchdowns with a passer rating of 88.1.
With his fourth completion of the game, a touchdown pass to Paul Richardson Jr., Smith passed Boomer Esiason for 26th on the NFL's all-time list in pass completions. Smith now has completed 2,987 passes and currently chases No. 25 Jay Cutler (3,048).
In the first quarter, Smith connected with tight end Vernon Davis for a 22-yard touchdown. The score is the 31st touchdown completion between Smith and Davis dating back to their time as teammates with the San Francisco 49ers. They are now tied with Cam Newton and Greg Olson for third among active QB-TE duos in touchdown receptions.
Running back Adrian Peterson recorded 17 rush attempts for 97 yards (5.7 avg.). He has now rushed for 12,615 rushing yards in his career and is now yards 124 yards from passing Hall of Famer Tony Dorsett for ninth on the NFL's all-time list. 
Tight end Vernon Davis finished with three receptions for 48 yards and registered his first touchdown catch of the season. He has now recorded 61 touchdown receptions and passed former Redskins great Jerry Smith for seventh on the list of career touchdown receptions by a tight end in NFL history.
Davis (61) is now two touchdowns shy of passing Pro Football Hall of Famer Shannon Sharpe (62) for the sixth-most career touchdown receptions by a tight end in NFL history.
Wide receiver Maurice Harris finished with three receptions for 13 yards and has now tied a career high with three receptions in a game for a consecutive week.
Wide receiver Brian Quick registered receptions in consecutive weeks for the first time in his career as a Redskin.
Tight end Jordan Reed hauled in a team high five receptions for 36 yards (3,038) and is now needs 82 receiving yards to pass No. 13 Roy Jefferson (3,119) on the Redskins all-time list.
Wide receiver Paul Richardson Jr. recorded three receptions for 31 yards and one touchdown.
Linebacker Zach Brown finished with six tackles (five solo) including one tackle for loss.
Cornerback Quinton Dunbar finished with six tackles (six solo).
Linebacker Mason Foster recorded six tackles (four solo), one tackle for loss and one fumble recovery.
Linebacker Ryan Kerrigan started his 117th consecutive regular season game, the longest active streak among active NFL linebackers. Kerrigan has not missed a start in his NFL career.
Kerrigan remains as one of six NFL players (and only three non-quarterbacks) to have started every game since the start of the 2011 season (Brandon Carr, Patrick Peterson, Philip Rivers, Matt Ryan and Matthew Stafford).
Cornerback Josh Norman finished with five tackles (four solo), one interception, one pass defensed and one forced fumble. It was Norman's first interception since Dec. 24, 2016 when he registered two interceptions in the Redskins', 41-21, win over the Chicago Bears at Soldier Field.
The last time Norman recorded at least one interception and a forced fumble in the same game was during his stint with the Carolina Panthers. Norman returned an interception for a 30-yard touchdown and a forced fumble in a 20-9 win over the Jacksonville Jaguars on Sept. 13, 2015.
With the interception and forced fumble, Norman becomes the first Redskin to force a fumble and record an interception in a single game since Kendall Fuller did so against the Oakland Raiders in Week 3 of the 2017 season.
Safety DJ Swearinger Sr. finished with a team high seven tackles (four solo), one sack, and a forced fumble.
Kicker Dustin Hopkins connected on three field goal attempts including a career long 56-yard field goal. The field goal is tied for the third longest in franchise history. The last time Hopkins connected on two field goals of 50 or more yards was the 2016 season.
Hopkins is now 2-for-2 on the season in field goals from 50-plus yards. He has now recorded seven career field goals from that distance.
Hopkins (352) finished with 11 points (three field goals, two PATs) and passed Hugh Taylor (348) and Gary Clark (348) for 8th on the Redskins all-time scoring list.