The opinions expressed in this article do not reflect those of the team.
Commanders.com is continuing its look at the top players that the Washington Commanders will see at each position in the 2022 season. Here's a look at what we've covered so far:
Next up are the defensive linemen.
Jeffery Simmons, Tennessee Titans
Simmons doesn't get the hype that the others on this list receive, but that doesn't change the fact that he's one of the best interior defensive tackles playing today. 
Simmons has made steady improvements since being drafted by Tennessee in 2019. Last season was the best of his career in every statistical category, as he finished with 54 tackles, 8.5 sacks, 16 quarterback hits and six pass breakups. 
That performance earned him his first Pro Bowl and All-Pro honors. 
Simmons was one of just four defensive tackles to finish with at least 50 tackles, eight sacks and 15 quarterback hits in 2021. If Washington hopes to get its ground game going against what's already a solid defense, it'll need to get past Simmons.
Nick Bosa, San Francisco 49ers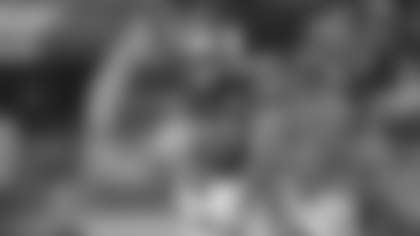 Bosa made a massive statement in 2019, becoming the Defensive Rookie of the Year for his nine sacks and 47 tackles. We saw almost none of that dominance in 2020 because of a torn ACL in Week 2, but the former Buckeye was back to disrupting plays in Year 3. 
Like Simmons, Bosa had a career year for the 49ers. He racked up 15.5, which was fourth in the NFL; he led the league with 21 tackles for loss; and he added an impressive 32 quarterback hits. 
Pro Football Focus recognized his suffocating pressure as well. He had the second-best pass-rushing grade among all edge defenders in the NFC, trailing the Packers' Rashan Gary by one-tenth of a grade point. 
Bosa got the advantage of Washington's offensive line the last time he was at FedExField -- he finished the waterlogged 9-0 49ers win with seven tackles and a sack -- but the Commanders' offensive line has greatly improved since then. Still, they'll need to limit him as much as possible.
Myles Garrett, Cleveland Browns
Garrett is entering his sixth season with the Browns, and while the team has been mostly inconsistent in that span, minus an 11-5 finish in 2020, he's been the most reliable player on the roster. 
Garrett has been an All-Pro and a Pro Bowler in three of the last four seasons, and had it not been for a suspension in 2019 that kept him out of the final six games, he likely would have received the honors for four years straight. He's finished with double-digit sacks every season since 2018, including a career-high 16 in 2021. 
In total, Garrett has 50 sacks in 57 games, putting him behind Reggie White and Derrick Thomas for the fastest in NFL history. 
Garrett is just as ferocious in the run game as he is against the pass, too, so regardless of who's playing quarterback for the Browns in Week 17, the Commanders will need to have an answer for him to secure a win.
Javon Hargrave, Philadelphia Eagles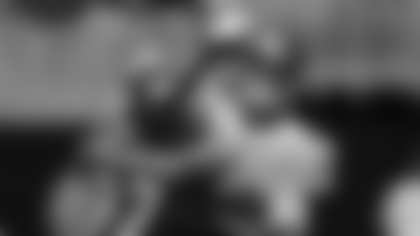 Jonathan Allen received one of the highest pass-rushing grades for a defensive tackle by PFF in 2021, and there were only two players ahead of him: Hargrave was one of them. 
Hargrave is one of the most seasoned players on this list, but that didn't stop him from putting together his best outings last season. With career highs in tackles (63), sacks (7.5) and quarterback hits (18), the 2016 third-round pick earned his first Pro Bowl. 
Hargrave has always been a serviceable player, but his move from Pittsburgh to Philadelphia has been a refreshing moment for his career. Since the change, he has 101 tackles and 12 sacks. For reference, he's poised to surpass the numbers to amassed in four seasons at Pittsburgh heading into 2022. 
The Eagles are expected to have one of the best defenses in the league next season, and Hargrave dominating the middle of the unit is a big reason why.
Kenny Clark, Green Bay Packers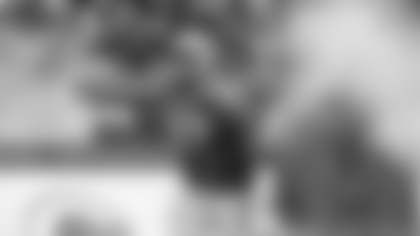 There are some, like CBS Sports' Jeff Kerr, that believe Clark could be the best nose tackle in the league. And while his numbers have taken a dip in recent seasons, there's still plenty to back up that notion. 
Clark, a former first-round pick from the 2016 draft, has started every game he's played in since 2017. He recorded 45 quarterback hits in his career, which is sixth among all defensive tackles in that span, and his 22.5 sacks are the most among nose tackles. 
The Packers are another defense that is expected to improve in 2022, and Clark is going to be part of that. He's led the Packers' defensive linemen in tackles since 2017, and there are two occasions where he was Top 5 on the team in the category. 
Clark has made a career of clogging up running lanes, so he should be a tough test for a Washington offensive line that exceeded expectations in 2021.