The opinions expressed in this article do not reflect those of the team.
Commanders.com is continuing its look at the top players that the Washington Commanders will see at each position in the 2022 season. Here's a look at what we've covered so far:
Next up are the tight ends.
George Kittle, San Francisco 49ers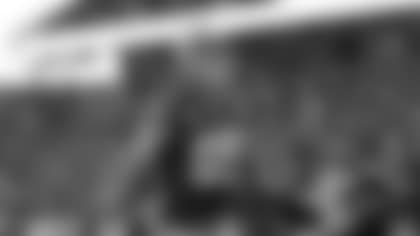 The 49ers have had a run-heavy offense for the past few years -- they ranked in the Top 10 in terms of attempts in 2021 and 2019 – but if they do decide to throw the ball, there's a good chance they're targeting Kittle.
In fact, Kittle's 94 targets accounted for nearly one-fifth of the 49ers' passing attempts in 2021. That often ended up working out in the 49ers' favor, as he finished the year with a 75% catch rate and a career-high six touchdowns.
Kittle finished fourth among all tight ends in receiving yards, sixth in receptions and tied for seventh in receiving touchdowns, but he's more than a receiver for the 49ers. He's also a ferocious blocker, and Pro Football Focus gave him Top 10 grades in pass-blocking (76.4) and run-blocking (73.6) for his position.
Kittle is one of the best all-around tight ends in the league, so Washington will need to account for him in both facets of the game to pull out a win in Week 16.
Kyle Pitts, Atlanta Falcons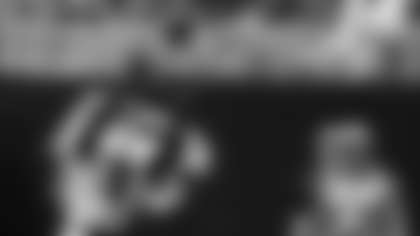 Pitts was expected to be a dynamic pass-catcher when the Atlanta Falcon drafted him with the No. 4 overall pick in 2021. That's exactly what he was during his rookie year.
There aren't enough stats to quantify how good Pitts was last season. He had 1,026 yards, which broke a franchise rookie record; he led the Falcons with 110 targets; and he had the second highest DVOA in the division at the position behind Rob Gronkowski.
Pitts was essentially a receiver last year, as he lined up as a wideout in 78.2% of his snaps. Although he scored just one touchdown, he was the most important pieces of the Falcons' offense.
Pitts is heading into his second year as one of the best tight ends because of what he can do in the passing game. Washington prevented him from having a standout outing in Week 4 (four receptions for 50 yards). It'll need a similar performance to stymie Atlanta's offense in Week 12.
Dallas Goedert, Philadelphia Eagles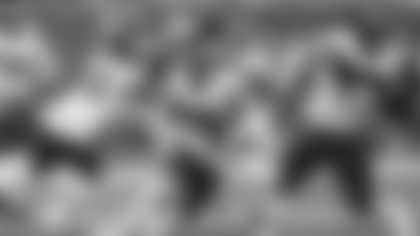 Washington fans are familiar with what Goedert can do on the field; he torched the Commanders for a combined 13 catches for 206 yards in two contests last season. But the four-year veteran was putting together impressive outings against a lot of teams in 2021.
One could argue that Goedert had his best performance. His 56 receptions on 73 targets for 830 yards and four touchdowns either tied, surpassed or were close to his career-highs. PFF would certainly say so; his 88.9 overall grade and 90.5 receiving grade were the best he's had in four seasons.
As good of a pass-catcher as Goedert was in 2021, his best skill has always been what he can do as a blocker. He helped the Eagles become the No. 1 rushing offense last season, as they averaged 159.7 yards per game.
Goedert was one of Jalen Hurts' favorite targets last season, so having an answer for him will go a long way towards Washington limiting the Hurts in Weeks 6 and 13.
T.J. Hockenson, Detroit Lions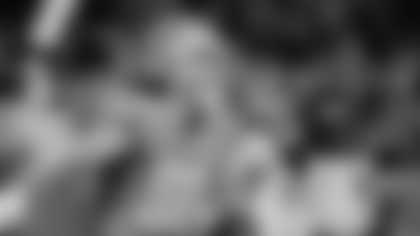 It isn't unrealistic to say that Hockenson has yet to tap into all of his potential. The former No. 8 overall pick had a middling rookie season (he was on Injured Reserve for all of December in 2019), followed by a Pro Bowl performance in 2020 (67 receptions for 723 yards).
Hockenson's production as a pass-catcher took a dip in 2021, but he did improve in some areas, most notably his catch rate, which was a career-high 72.6%.
There wasn't much to like about the Lions' 22nd-ranked offense, but Hockenson was one of the clear standouts. He was second in targets (84) and yards (583), and that helped him average 48.6 yards per game -- another career-high.
Hockenson was reliable for Jared Goff last season, and the two developed strong chemistry. Perhaps a breakout year is finally coming for the former Iowa Hawkeye.
Dalton Shultz, Dallas Cowboys
Speaking of players who could take strides, Shultz has been doing that since 2020. After being a non-factor in the Cowboys' passing game for the first half of his career, Shultz has 1,423 yards and 12 touchdowns in that two-year span.
Shultz, a fourth-round pick in 2018, has been an accomplished blocker for his entire career, particularly in the run game. PFF gave him the second highest run-blocking grade for a tight end in the NFC East behind only John Bates.
Now that he's developed as a pass-catcher, he's become a problem for defenses. He caught eight of nine targets in the Cowboys' Week 16 win against Washington, resulting in 82 yards and a touchdown.
The Cowboys' offense will look a little different with Amari Cooper being sent to the Browns this offseason, but they believe Shultz can help replace some of that production. It'll be imperative for Washington to limit him in both 2022 matchups.