The opinions expressed in this article do not reflect those of the team.
The Washington Commanders are tied with the Dallas Cowboys for having the easiest strength of schedule in 2022, but that doesn't mean they'll be facing a lack of talent in Ron Rivera's third season.
It's true that the Commanders will face teams with some of the worst records in 2021. There are also a few playoff teams on the schedule as well, such as the Green Bay Packers, Tennessee Titans and Philadelphia Eagles.
No matter how each team finished last season, all of them have at least a handful of players who could give Washington problems. So, for the next six weeks, Commanders.com will be looking at the top players the team will face at each position.
First up are the running backs.
1. Derrick Henry, Tennessee Titans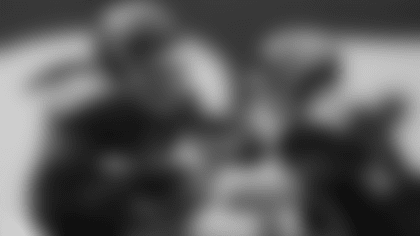 Technically, last season was a rough spot for Henry. After breaking his foot against the Indianapolis Colts in Week 8, he missed the next nine games before returning for the Titans' playoff game against the Cincinnati Bengals.
The scary part is that Henry still finished the season as a Top 10 rusher.
After rushing for 2,027 yards in 2020, it looked as if Henry was on another historic tear. He ripped off five straight 100-yard games from Week 2-6, including a 182-yard performance against the Seattle Seahawks. Prior to being placed on Injured Reserve, he was on pace to become the first player in league history to surpass 2,000 yards twice.
Getting to Henry (6-foot-3, 247-pounds) is one thing; stopping him is another. Since 2018, Henry has rushed for 5,563 yards, and 57% of that has come after contact. But Henry is not just a bowling ball that runs down defenses' throats. If he gets in space, he has the speed to separate himself from would-be tacklers.
Washington's run game was solid in 2021, but Henry will be one of, if not the biggest measuring stick it'll see this upcoming season.
2. Jonathan Taylor, Indianapolis Colts
While Henry was recovering from his foot injury, Taylor emerged as not only one of the best running backs in the AFC South, but also the entire NFL.
Taylor paced the rest of the league with 1,811 rushing yards in 2021, and it was easy to see why he held such a tight grasp on the rushing crown. He possesses exceptional vision that he uses to find creases in the defense and slip by players. He broke 25 tackles, and he turned that into 941 yards after contact.
Taylor proved that the Colts could lean on him for explosive plays. He led the league in runs resulting in first downs (107), and he had 23 runs resulting in at least 15 yards. And he's got speed; he was clocked at 22.13 mph during his 67-yard touchdown run against the New England Patriots.
While he does possess similar qualities as Henry, Taylor brings a different running style to the field that can make him just as electric. Jack Del Rio will need to put together an air-tight plan for him stopping him.
3. Dalvin Cook, Minnesota Vikings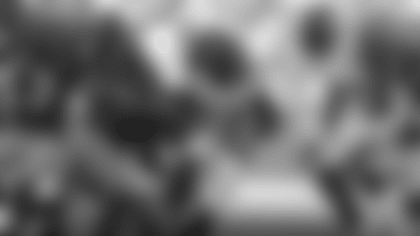 When it comes to offensive weapons in the backfield, there aren't many running backs as intimidating as Cook.
Henry and Taylor can be pass-catchers in certain circumstances, but they're known more for what they do in the running game. Cook can be just as deadly as a receiver. He's caught 79% of his targets since 2019, and he's turned that into 1,104 yards. According to Pro Football Focus, Cook has the third-highest receiving grade on screen passes (91.3) since 2020.
Cook's best skill is finding his way into the end zone. He's finished in the Top 5 in terms of rushing touchdowns in two of the last three seasons (he was tied for second behind Henry with 16 in 2021). It's one of the reasons why he's a top choice in fantasy football, and ESPN's Matthew Berry already has him as the seventh-best player in his fantasy football rankings.
Cook gained 182 total yards in his last matchup with Washington in 2019. Bottling him up will be a task for the entire defense.
4. Nick Chubb, Cleveland Browns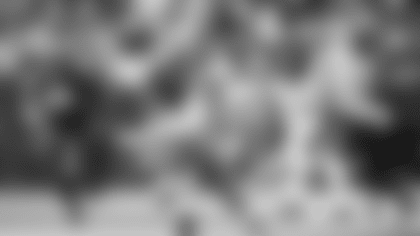 The Browns have gone through more than their share of transitions on offense since Chubb was drafted in 2018 (and there's likely more on the way), but he has remained one of the few constants.
There's a reason for that, too: from the first time he stepped on the field, Chubb has been one of the NFL's better running backs.
Chubb, a second-round pick from Georgia, has many of the same qualities as Henry. He doesn't have Henry's height or weight, but he is a physical runner who takes pleasure in running over defenders. He's been one of the best in terms of yards after contact (he was second behind Taylor in 2021), and he was second in yards after contact per attempt (3.0) last season.
Chubb isn't used much in the passing game, but he is reliable when the ball is thrown his way. He caught 80% of his targets in 2021, and he had a stretch from Weeks 1-11 where he caught every pass thrown his way.
Chubb's physical style will be an advantage for him when the Browns play Washington in Week 17. Washington's front will have to match that as it hopefully makes a playoff push late in the season.
5. Ezekiel Elliott, Dallas Cowboys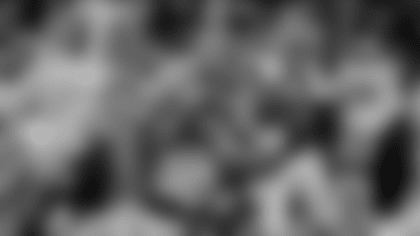 Elliott hasn't been the dynamic player he was early in his career, when he led the league with 1,611 rushing yards in his first season, although last season showed that he is still capable of being an exceptional player.
Elliott was another wrinkle in what was a standout Cowboys offense in 2021. He rushed for 1,002 yards -- the first time he has reached that mark since 2020 -- and averaged 58.9 yards per game. That was a career-low for him, but the Cowboys were 8-1 when he rushed for at least 50 yards.
The good news is that Washington has done a solid job of bottling him up over its last four games against Elliott. He rushed for a combined 159 yards in those contests and only scored one touchdown in that span. It's quite the turnaround from years past, when Elliott rushed for at least 100 yards in four of his first seven games against them.
Limiting Elliott didn't result in wins for Washington last year, but if the defensive front can continue giving him fits, perhaps it can help the Commanders rebound from going 0-2 against Dallas last season.