The opinions expressed in this article do not reflect those of the team.
The Washington Commanders' players are building chemistry and getting a feel for their roles ahead of the 2022 season.
Three weeks into OTAs, Julie Donaldson is joined by team analysts Logan Paulsen, Shawn Springs to take a look at two guys with a bright spotlight living up to big expectations and a seventh-round pick who's impressing.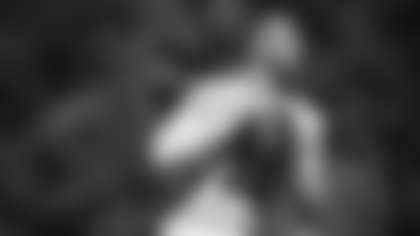 With Wentz under center, Washington's offense has the potential to be, in Paulsen's terms, a "totally different animal." He's already shown what a difference-maker his much-talked about arm strength can be. Beyond his ability to launch the ball down field, Wentz has demonstrated that he makes passes in tight windows, targeting receivers, in particular Jahan Dotson, with deadly accuracy.
Springs, a former Washington defensive back, added that it's not just Wentz's tangible quarterback skills that are standing out; it's also the way he's approaching being a commander of the offense and team as a whole.
"I've heard he's Peyton-esque with his leadership and how he approaches practices," Springs said. "You'll see everyone get better when you have a quarterback who approaches practice with professionalism."
The positive effects of Carson's leadership on the team early on have been noted by players and coaches. Jonathan Allen revealed that the quarterback is "everything you want from your starting quarterback," while coach Ron Rivera called out the "good rapport with his guys" Wentz has been developing.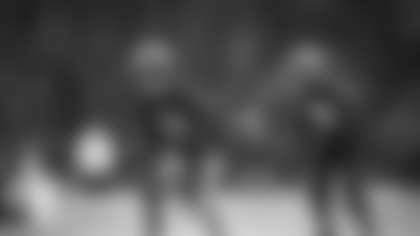 After an injury-hampered rookie season, the Canadian cornerback isn't taking his health for granted and is already making the most of his opportunities during OTAs. Paulsen noted that St-Juste's length, foot skills, speed, patience and physicality have allowed him to rise above the pack in the last few weeks. The cornerback has been particularly impressive in the moments he's faced off against Dotson.
"Jahan has been very, very sharp except when he goes up against St-Juste," Paulsen said.
Springs called out the "no-messing-around" mentality St-Juste possess that allows him to stay with receivers no matter what kind of tricks they might try to pull.
"Last year seeing him, you could see the potential. I called him 'Baby Richard Sherman' at times. He's a 6-3 guy, it's hard to throw him, he's got great ball skills and he's physical at the line of scrimmage" Springs said. "Often times receivers like to be fancy and give you all these moves but when you've got a guy who's gonna stand in front of you, put his arms on you and can run with you, you can't just mess around, you've gotta get off the ball. I expect a great year from him."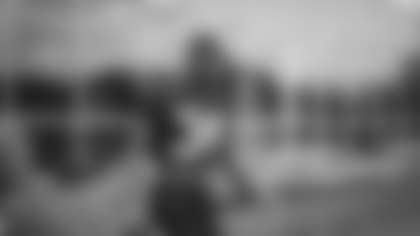 St-Juste isn't the only defensive back to attract positive attention for his performances at OTAs thus far. Holmes, Washington's final pick in the 2022 Draft, has been showing out in a way one might not typically expect from a rookie picked up in the seventh round.
"The kid looked like he's got some veteran experience," Springs said. "If you watched tape and didn't know he was a rookie, you'd probably think he was at least 2-3 years in the NFL."
Another encouraging trait that Holmes has flaunted so far is his ability to move quickly and get where he needs to be.
"He can run. He moves well. He has great hips. He was planting, breaking and challenging the receiver," Springs said. "This kid's got a real upside."