Any opinions expressed in this article do not reflect those of the team.
The NFL Scouting Combine has come and gone, which means that now it's time to take a break from all the draft talk and shift to free agency.
The Washington Commanders, who have managed to find some quality starters since Ron Rivera took over as the head coach. Several of those players are set to hit the open market once again, and keeping them on the roster is a priority. There are, however, plenty of options for the team to sign once the league year begins on March 16.
In the meantime, Commanders.com will be breaking down some of the players available at each position. Here are the positions we've looked at so far:
Next up are the defensive linemen, and since the Commanders aren't in any immediate need at the position, this list will focus on veterans and role players on the market.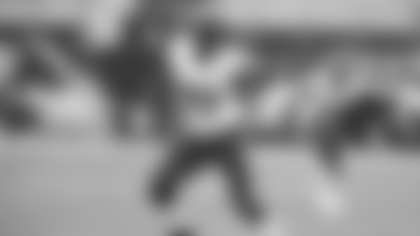 At 35 years old, Calais Campbell is entering the final phases of his career, but he isn't as far removed from his best years as one may believe.
Campbell, a former second-round pick in 2008, was a consistent pass-rusher with the Arizona Cardinals. He had at least six sacks in seven of his nine seasons in Arizona, and that's on top of his 124 quarterback hits. But when he was with the Jaguars from 2017-19, he was one of the best in the league. He grabbed 31.5 sacks in that span, which was more than half of what he had with the Cardinals (56.5).
Campbell came back to earth with the Baltimore Ravens, but he did secure a Pro Bowl selection in 2020, and the team valued him as part of the defense. There are reports that the Ravens would like to re-sign him.
The question is whether Campbell would take a backup role in Washington. If he did, then he could be a solid addition to a talented front.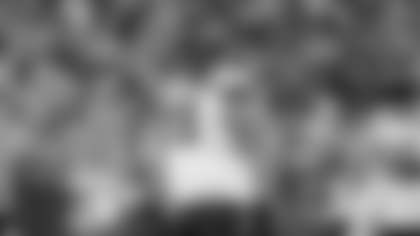 In a league where pass-rushers' value increases on a yearly basis, Al Woods isn't known for crashing the pocket. Considering he's closing in on his 35th birthday, that likely won't change. He is good at bogging up the run game, though, and that could be valuable.
It took some time for Woods to establish himself in the NFL. He was drafted by the Saints in 2010, only for him to be cut after training camp. He then played a combined 11 games for the Buccaneers and Seahawks before landing a more permanent home with the Steelers (he was previously a member of the practice squad for two months in 2010).
Woods has occasionally been a starter, but he's mostly played as a rotational piece. His numbers have taken a swing in recent seasons, and last year he had a career-high 50 tackles with five quarterback hits and 1.5 sacks.
Wood would not be a starter in Washington, but it's never a bad thing to strengthen a position group with an experienced veteran.
There was a time when Gerald McCoy was viewed by many as one of the best defensive linemen in the league. It was hard to argue with them, too, as he made six consecutive Pro Bowls and was an All-Pro three times.
Over the past three seasons, McCoy has been more of a journeyman. He's spent one year each with the Panthers, Cowboys and Raiders, although he's only played one game in two seasons because of injuries. When he's on the field, McCoy is still a serviceable pass-rusher, as he had five sacks with the Panthers in 2018.
At this point, health is going to be a concern with McCoy. That, plus his age, will make it difficult to lock him down for longer than a two-year deal. If he's healthy, he should be able to provide pressure as a backup for a team.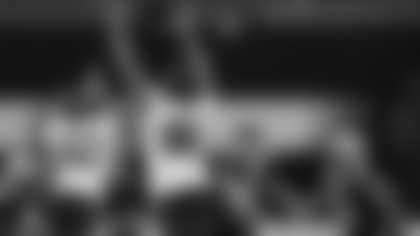 After spending the first half of his career with the New Orleans Saints and New England Patriots, Akiem Hicks has had a successful six-year stint with the Chicago Bears. He's started in every game he's played for them, and he's averaged about five sacks per season.
Standing at 6-foot-4 and weighing 335 pounds, Hicks excels at working downhill in the run and pass game. He has a nice bullrush, and that's helped him secure 111 quarterback hits in his career. He's far removed from his 2018 season, when he was fourth among all interior defensive tackles with a 91.7 overall grade, per Pro Football Focus, but he's still been a relatively reliable player.
As is the case with other players on this list, Hicks' age and injury history (he dealt with a groin injury throughout the 2021 season) should be considered when signing him. But considering the Commanders would use him as more of a backup, it wouldn't be as pressing of an issue in this scenario.