Any opinions expressed in this article do not reflect those of the team.
The NFL Scouting Combine has come and gone, which means that now it's time to take a break from all the draft talk and shift to free agency.
The Washington Commanders, who have managed to find some quality starters since Ron Rivera took over as the head coach. Several of those players are set to hit the open market once again, and keeping them on the roster is a priority. There are, however, plenty of options for the team to sign once the league year begins on March 16.
In the meantime, Commanders.com will be breaking down some of the players available at each position. Here are the positions we've looked at so far:
Next up are the running backs.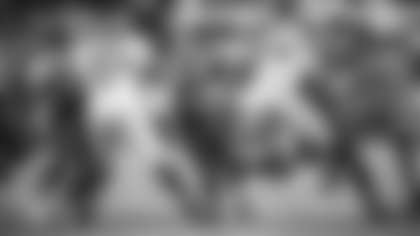 When it comes to running backs, it would likely make the most sense for the Commanders to re-sign J.D. McKissic. Coach Ron Rivera and general manager Martin Mayhew have expressed interest in retaining him, and McKissic has been a key piece of the offense since 2020.
Here's a look at McKissic's numbers in case people have forgotten: since Washington signed him away from the Detroit Lions, he has exploded in terms of production. He had 954 total yards in 2020 and followed that up with 609 in 2021 (he missed five games because of injury). He has nearly 1,000 yards as a pass-catcher, where he has been the most dangerous (see the diving score against the Atlanta Falcons that ended up being the game-winner).
"I think the biggest thing is with J.D., he's such a valuable piece in terms of our third downs," said Commanders running backs coach Randy Jordan.
The Commanders have a winning formula with Antonio Gibson as the lead back and McKissic being the change of pace. So, why not keep that duo together?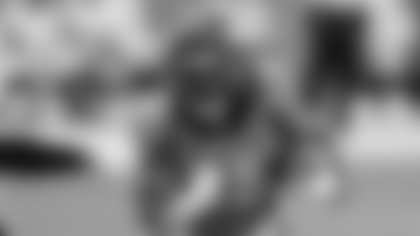 Should the Commanders decide to go with other options at running back, there are others who can fulfill the versatile role. Melvin Gordon, who has spent the last two seasons with the Broncos, has been one of the better examples.
While Gordon has only rushed for 1,000 yards once in his career, that's only part of why he can thrive in the right situation. He has at least 1,000 scrimmage yards in five of his seven seasons with more than 2,200 yards coming as a pass-catcher.
That's not to say he's below average as a rusher; with the Broncos, he had a PFF rushing grade of at least 83.0 in both seasons with the team, and he has 17 rushing touchdowns.
His age might be a concern to some, but Gordon still knows how to produce at a high level. If the Commanders chose to sign him, it would make for a dynamic backfield.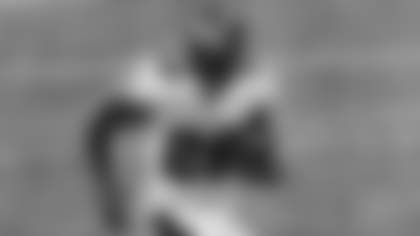 Leonard Fournette needed a fresh start after spending three seasons in Jacksonville, and he's benefitted quite a bit from the change. He had nearly 1,300 scrimmage yards in 2021, and who could forget the emergence of "Playoff Lenny?"
Fournette was more of a rotational piece in 2020, but he looked more like the player that was selected fourth overall in 2017 last season. The biggest development came in his usage as a pass-catcher; he grabbed 82.1% of his targets for 454 yards, which is the second-highest single-game total of his career.
Fournette is two inches shorter than Gibson, but he does carry about 10 extra pounds. He might not be as much of a resource in the passing game, but he could be a "thumper" that Jordan likes to have in his backfield.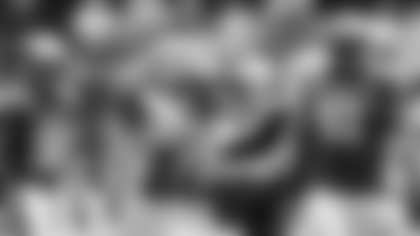 Cordarrelle Patterson went through a transformation during his one-year deal with the Atlanta Falcons. After being a wide receiver with four teams, he decided to become a full-time running back to lean more heavily into a piece of his skillset that he's sparingly used in other venues.
The move might have changed Patterson's career.
Patterson had 1,166 total yards and 11 touchdowns with the Falcons, which is impressive in its own merit, but let's put that in perspective to show how far he's come. That yardage is just 500 fewer and as many touchdowns as Patterson had in four years with the Vikings. He may be entering his 30s, but he still has a natural ability with the ball. The Commanders got first-hand experience with that last season in the form of his 116 total yards and three touchdowns.
Patterson likely isn't a long-term answer, but he could certainly be signed on a two-year deal.