The opinions expressed in this article do not reflect those of the team.
Week 3 of training camp is coming to a close for the Washington Commanders, which means we are nearing the start of the preseason, which begins at FedExField against the Carolina Panthers on Saturday at 1 p.m. 
This week featured what many have been hoping to see since Carson Wentz first joined the Burgundy & Gold: some chemistry from the offense. After the defense got the edge in the first half of camp, things were more even between the units as the offense looked more efficient and closer to the potential that Ron Rivera envisioned when he traded for the quarterback. 
"He's developing a little more rapport with the receivers and the tight ends and the backs," Rivera said. "I thought the timing between him and the receivers is getting better, and that...is important." 
Let's look at who stood out on the Commanders' roster during this week's practice.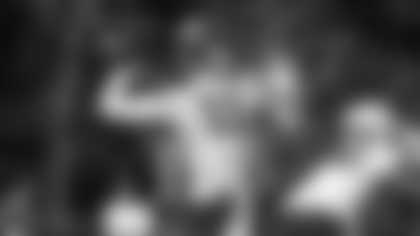 Let's start things off with Wentz. There were highs and lows to start camp, which is understandable considering how new he is to the offense. He also needed to get used to his receivers, which does take time. 
Things began taking a positive turn for Wentz once the pads came back on during Tuesday's practice. He completed all six of his passes during that day's seven-on-seven drills, and rhythm flowed into two-minute drills, when he hit Dax Milne for a 25-yard touchdown on fourth-and-10. 
The following day was as good statistically, but he was still more accurate with his throws than he was in weeks past. His incompletions included two drops and an impressive pass breakup by Danny Johnson. 
This past week was Wentz's best stretch of practice, which is a good sign as the Commanders prepare for the preseason. The next test will be if that momentum carries over against another opponent.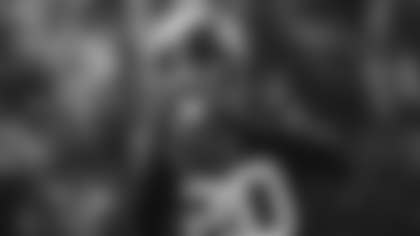 Bobby McCain has been solid throughout camp. After being a late addition to the roster in 2021, he's looked more comfortable in the defensive system as he enters Year 2 with the team. 
McCain, who led the team with four interceptions last season, was the Commanders' best cover safety according to Pro Football Focus' metrics, and some of that skill showed itself this week. He had an interception slip through his grasp on Aug. 10 during a blitz period. Later in the day, however, he secured an overthrown pass by Wentz, who was targeting McLaurin. 
McCain's sole focuses have been working on his skill set and improving the secondary as a group. He's been one of the multiple defensive backs who have said communication has improved in the group. Plays like his pick show why there's some truth to that, and it will be interesting to see how he and the rest of the secondary fares this Saturday.
Terry McLaurin fielded several questions after last Saturday's practice at FedExField about his and Wentz's connection. He professed that he does believe things are headed in the right direction, and he added that the next week of practice would be big for them. 
That turned out to be correct. 
Wentz and McLaurin connected on numerous throws in recent practices. During Tuesday's seven-on-seven period, McLaurin grabbed a fingertip catch before falling out of bounds, and later in the week, he hauled in a 35-yard pass from Wentz with McCain covering him. 
McLaurin also made a touchdown catch during goal line drills on Wednesday, which would be the second time he and Wentz have connected on a score (the first coming at FedExField). 
McLaurin and Wentz won't play much during Saturday's preseason game, but the snaps they get together will be important to strengthen their chemistry even further.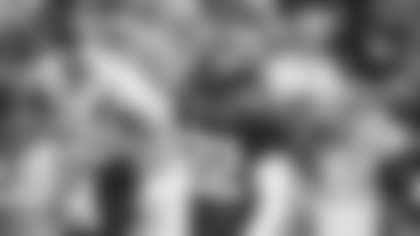 There is plenty that can said about Darrick Forrest's growth as he prepares for his second season. During OTAs, he was breaking up passes while working with the starting defense, and in training camp, he's been an effective run-stopper when he plays closer to the line of scrimmage. 
This week, we got a look at how opportunistic he can be. After one of Sam Howell's passes during Thursday's practice was tipped, Forrest made a one-handed interception and sprinted for the end zone. 
Forrest, who takes pride in his ability as a special teams player, is proving to be more than that in camp. If he can continue this progress into the regular season, it's a good sign the depth behind Washington's starting defensive backs.