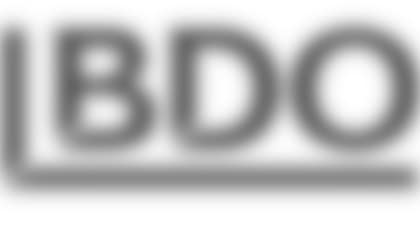 The Washington Redskins defeated the Green Bay Packers, 31-17, at FedExField on Sunday.
The Redskins have now narrowed their deficit in the all-time regular season series record against the Packers to 15-18-1. The Redskins now hold a 3-1 regular season record against the Packers at FedExField.
The Redskins improved their home record at FedExField to 85-84-1 all-time in regular season play.
The Redskins moved their regular season record to 2-1. It is the first time the team has opened back-to-back regular seasons with a 2-1 record since starting 2-1 to open the 2007 and 2008 campaigns.
The Redskins have now earned back-to-back regular season wins against the Packers since defeating Green Bay during the 1986 and 1988 seasons. The win moves the Redskins to a 5-3 record against NFC North opponents under Jay Gruden.
The Redskins recorded 386 total net yards (166 rushing, 220 passing) and have now recorded 300 or more net yards in a game for a third consecutive week. 
The Redskins scored on drives of 75, 79, 98, and 74 yards and now have recorded at least three scoring drives of 70 or more yards in wins at Arizona Cardinals and against the Green Bay Packers. The last time the Redskins recorded four scoring drives of 70 or more yards was on Nov. 19, 2017 at the New Orleans Saints. 
The Redskins led 28-10 after the first half and have now scored 20 or more points before the break for the second time this season. The last time the Redskins scored 28 or more points in the first half was on Nov. 22, 2012 at the Dallas Cowboys. The Redskins scored 28 points in the second quarter en route to a 38-31 win over their division rival.
The Redskins have now outscored their opponent 52-24 in the first half and have held the opposition to an average of 8.0 points for the first two quarters.
The Redskins defense recorded four sacks for the first time since registering four sacks against the Denver Broncos on Dec. 24, 2017. The Redskins did not record an interception for the first time in six games. Prior to the game, the Redskins held the longest active streak with an interception in consecutive games with six.
Alex Smith's nine yard touchdown pass to Jamison Crowder in the second quarter capped an eight play, 98-yard drive. According to Pro Football Reference records dating back to 1999, it is the first time since the Redskins have recorded a scoring drive 98 or more yards since they engineered an eight-play, 99-yard drive against the Chicago Bears on Oct. 31, 1999. Brad Johnson capped the drive with a one yard rushing touchdown. The scoring drive ranks second since 1999 and it is now the sixth time the Redskins have recorded a scoring drive of 95 yards or more in that time frame.
Smith completed 12-of-20 passes for 220 yards with two touchdowns and one interception for a passer rating of 110.4. Smith also rushed for 20 yards on seven attempts.
Wide receiver Jamison Crowder finished with four receptions for 39 yards (9.8 avg.) and one touchdown. Crowder has now recorded 201 career receptions and with his third reception of the game became the 19th player in Redskins history to record 200 career catches with the team. Crowder recorded his 13th career touchdown giving him his first score since Dec. 24, 2017.
Tight end Vernon Davis finished with a team high 70 receiving yards from two receptions. His reception of 50 yards was the longest of the season. With his performance, Davis (1,317) moves into 10th all-time in receiving yards among tight ends in Redskins history.
Running Back Adrian Peterson finished with 120 rushing yards from 19 carries (6.3 avg.) and two rushing touchdowns. Peterson has now recorded 102 career rushing touchdowns and with his first rushing touchdown of the game has now taken sole possession of 7th place on the NFL's all-time list passing Shaun Alexander and Marshall Faulk. Peterson is now three touchdowns shy from passing NFL Hall of Famer and Redskins legend John Riggins for No. 6 on the NFL all-time list for career rushing touchdowns.
Peterson has now recorded 52 career games with 100 or more rushing yards. He is currently ranked ninth all-time in this category and trails Curtis Martin and Edgerrin James (57 games) for seventh all-time.
Peterson has now recorded at least two rushing touchdowns in 25 games played for his career. The last time Peterson scored multiple touchdowns in a game was Oct. 15, 2017 as a member of the Arizona Cardinals. Peterson is the active leader in the category and is tied for the fourth all-time with Marcus Allen, Priest Holmes and Shaun Alexander. 
Peterson has now recorded 17 career games with at least 100 rushing yards and two or more rushing touchdowns. He is currently ranked tied for sixth in this category all-time with Eric Dickerson and Barry Sanders.
Peterson (14,627) registered 120 scrimmage yards to pass Marvin Harrison (14,608) for 27th on the NFL's all-time list.
Peterson increased his career totals against the Green Bay Packers in rushing yards (1,899) and rushing touchdowns (14). He now ranks third all-time in rushing yards against the Packers behind Walter Payton (2,484) and Barry Sanders (2,059) and trails Payton (19) in rushing touchdowns for first on the list.
Center Tony Bergstrom made his eighth career start, seventh at center and the fourth with the Washington Redskins at the position.
Tight end Jordan Reed hauled in four receptions for 65 receiving yards. With his performance, he has now passed Bill Anderson for No. 15 on the Redskins all-time list in receiving yards.
Paul Richardson Jr. scored his first touchdown as a Redskin. The 46-yard touchdown reception was the second longest of his career. He registered a 61 yard touchdown reception against Jacksonville on Dec. 10, 2017.
Center Chase Roullier started at left guard in place of veteran Shawn Lauvao. It is the first time Roullier has started at the position after making nine consecutive starts at center.
Tight end Jeremy Sprinkle made his first start of the season and the sixth of his career.
Defensive lineman Jonathan Allen recorded five tackles (three solo) and a game high two sacks for a loss of 14 yards. Allen's two sacks are a career high for sacks in a game.  
Linebacker Mason Foster recorded 10 total tackles (two solo) and has now recorded double-digit tackles in back-to-back games since recording tackles in double figures since Week 14 and 15 of the 2016 season.
Defensive lineman Matt Ioannidis finished with two tackles, a quarterback hit, a tackle for loss and one sack for a loss of seven yards. Ioannidis has now recorded a sack in three consecutive weeks for the first time in his career.
Linebacker Ryan Kerrigan started his 115th consecutive regular season game, the longest active streak among active NFL linebackers. Kerrigan has not missed a start in his NFL career. At the end of the game, he remains one of six NFL players (and only three non-quarterbacks) to have started every game since the start of the 2011 season (Brandon Carr, Patrick Peterson, Philip Rivers, Matt Ryan and Matthew Stafford).
Safety Montae Nicholson recorded eight tackles (four solo) for a career high in tackles for a single game.
Cornerback Fabian Moreau made a consecutive start for the first time in his career and registered his first career forced fumble. Moreau also finished the game with four tackles (three solo) for a career high in a game. 
Defensive lineman Daron Payne recorded his first career sack after sacking Green Bay Packers quarterback Aaron Rodgers in the third quarter for a loss of four yards. Payne also finished the game with five tackles (four solo).  
Kicker Dustin Hopkins (330) scored on a 35-yard field goal for his only attempt of the game. With the score, Hopkins passed Shaun Suisham for 4th on the Redskins kickers' all-time scoring list.