The opinions expressed in this article are based on mock drafts written by analysts and do not represent the views of the team.
The 2022 NFL Draft is just weeks away, and the Washington Commanders are hard at work trying to narrow down the list of prospects they want to be the next players to wear the Burgundy & Gold.
Prior to the start of free agency, there were many analysts who predicted that the Commanders would take a quarterback, but now that the team has that question answered with the trade for Carson Wentz, it opens the possibilities for other positions of need.
So, in preparation for the draft, Commanders.com will be breaking down players who could be available in each round the Commanders have a pick. Here are the rounds we've looked at so far:
The Commanders do not have a fifth-round pick, so next we'll focus on the sixth round, where they have the 189th pick.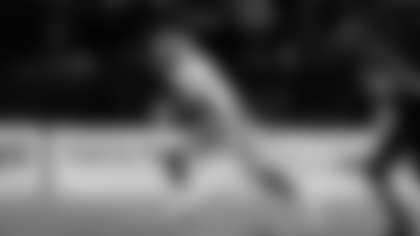 There's no other way to look at it: Nevada's Romeo Doubs is one of the most electrifying players in program history.
That might sound hyperbolic, but a look at his achievements will show that's a flat out fact. His first touch as a freshman resulted in an 80-yard touchdown; his career receiving yard (3,322) are the fourth-most all-time at Nevada; and his 26 receiving touchdowns are fifth-most all-time.
Doubs stood out in the Mountain West Conference for his acceleration, footwork and strong hands. He does have some mechanical issues to work out at the next level, but he'll be of use as a reserve and special-team contributor.
Reed Blankenship, S, Middle Tennessee State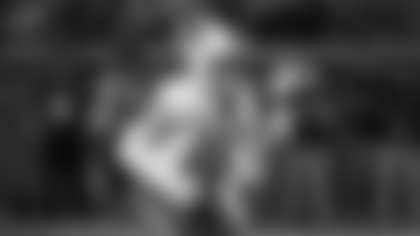 There's always an emphasis for players to succeed on the field as much as possible, but that point is driven home even more with prospects from smaller schools, where the level of competition is lower. Middle Tennessee's Reed Blankenship checks that box.
Blankenship ended his career with the Blue Raiders as the program's all-time leading tackler with 419 stops. He ranked third in fumble recoveries, and he recorded eight pass breakups as well as an interception.
If Washington is looking for a physical player who could add depth to its secondary, then perhaps Blankenship could find some work in the team's rotation or on special teams.
Aaron Hansford, LB, Texas A&M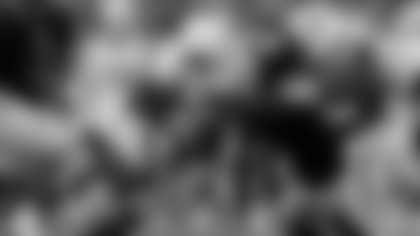 The Commanders seem content with their starting linebackers, but departures in free agency have left the team needing depth. Texas A&M's Aaron Hansford is one prospect with upside who could fill that void.
Hansford, a former four-star prospect from Washington, D.C., led the Aggies with 89 tackles, including 8.5 for a loss. He's an athletic inside linebacker with range who has the ability to track down running backs. He also adds some usefulness as a pass-rusher with seven career sacks.
The biggest knock on Hansford is his play recognition, which means it may take some time for him to adjust to the quicker speed in the NFL. If he can do that, he could develop into a solid player.
Thayer Munford, OG, Ohio State
There are plenty of things about Ohio State's Thayer Munford that point to him being a fit on Washington's offensive line. He's a four-year starter with 33 starts in his career with the Buckeyes, and he has experience playing guard and tackle.
Pro Football Focus gave him an overall grade of 91.8, which was one of the highest grades among the team's offensive linemen. He was part of a group that paved the way for Ohio State to finish the season ranked eighth with 256.8 yards per game.
Like most players taken in the sixth round, Munford has some technique issues to work out, but he could develop into a starter with the right coach to iron out the rougher edges of his skill set.
Jerome Ford, RB, Cincinnati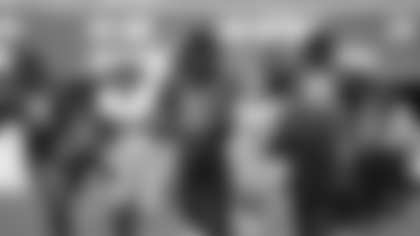 If Washington wants to create competition at the bottom of its running back position, Cincinnati's Jerome Ford is a player who could fit much of what the Commanders look for from the group.
Ford had his breakout year in 2021 with 1,319 yards and 19 touchdowns. After receiving just 104 rushing attempts in his previous three seasons, the Bearcat allowed him to carry the load in their backfield with 217 carries. He averaged 6.1 yards per rush, which was boosted by his 187 yards on just 18 carries against Houston in the AAC championship game.
Ford didn't have much production in the passing game, but he did have some noteworthy performances with 21 catches for 220 yards. It's possible Washington could use him as a change of pace from its two starters.