The opinions expressed in this article are based on mock drafts written by analysts and do not represent the views of the team.
The 2022 NFL Draft is just weeks away, and the Washington Commanders are hard at work trying to narrow down the list of prospects they want to be the next players to wear the Burgundy & Gold.
Prior to the start of free agency, there were many analysts who predicted that the Commanders would take a quarterback, but now that the team has that question answered with the trade for Carson Wentz, it opens the possibilities for other positions of need.
So, in preparation for the draft, Commanders.com will be breaking down players who could be available in each round the Commanders have a pick. Here are the rounds we've looked at so far:
The Commanders do not have a third-round pick, so next we'll focus on the fourth round, where they have the 113th pick.
Rasheed Walker, OL, Penn State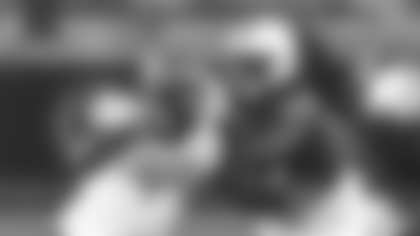 It's well known by now that Ron Rivera is a strong believer in stockpiling offensive linemen on his roster. He's used three draft picks on the group in the previous two drafts, and all have received starting reps in some capacity. This is why grabbing Penn State's Rasheed Walker could be a smart decision.
A three-year starter for Penn State, Walker appeared in 30 games with the Nittany Lions. He does have mechanical issues, and there are some who believe he'll get moved to guard in the NFL, but he has plenty of power that's useful in run and pass blocking.
Walker does have some tools that offensive line coach John Matsko can mold during OTAs and training camp to turn him into a solid depth piece for the Commanders. And even if he does move to guard, that would create more position flexibility, which Rivera prizes in his offensive linemen.
Jelani Woods, TE, Virginia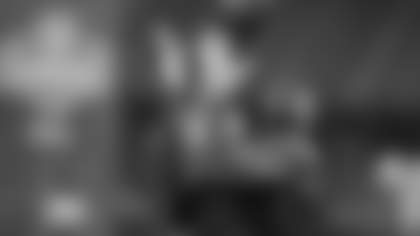 The Commanders don't have an immediate need for a starting tight end, even with Logan Thomas recovering from injury, but they could use more depth with Ricky Seals-Jones signing with the New York Giants. In terms of athletic ability, Virginia's Jelani Woods could help expand the offense.
Wood used his 6-foot-7, 275-pound frame to his advantage for the Cavaliers with a career-high 44 receptions for 598 yards. A transfer from Oklahoma State, Woods, caught eight touchdowns in 2021, five of which came in the final six games.
Woods still has some work to do on his blocking, which is something new tight end coach Juan Castillo would be able to help with. But his strengths as a pass-catcher could allow to be a red zone target during his rookie year.
Coby Bryant, CB, Cincinnati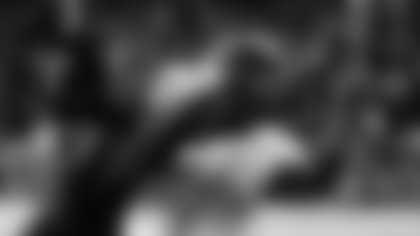 The Commanders already looked at Cincinnati's secondary for depth when they took Darrick Forrest in 2021. Perhaps they could do it again in 2022 with cornerback Coby Bryant.
A fifth-year senior for the Bearcats, Bryant has emerged as one of the strong members of the defense. He has seven interceptions in the last two seasons, one of which was returned for a touchdown, and 18 pass breakups. He's effective on the outside, and he isn't afraid to be physical with receivers when needed.
Bryant's skill set is similar to Benjamin St-Juste, which could be enough to convince the Commanders to look at other positions. Still, his physical traits could be of use as a reserve player as well as special teams.
Tyreke Smith, DE, Ohio State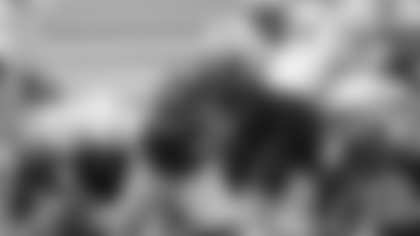 The Commanders do have high hopes for its depth on the edge, which includes Shaka Toney and Efe Obada. There's nothing wrong with adding to that group, though, and Ohio State's Tyreke Smith is another qualified pass-rusher who has shown he can bring an impact.
Smith, who played alongside Chase Young in 2019, recorded eight sacks in his final three seasons with the Buckeyes. He's not as highly regarded as some of the other prospects in his position, but he does have a high motor with a "long and slippery" pass rush, according to NFL.com's Lance Zierlein.
Smith still needs to develop in order to find long term success at the NFL level. He'll have to learn how to control that energy, but he would get another chance to learn from Young in addition to the other first-round picks on the Commanders defensive line.
M.J. Emerson, CB, Mississippi State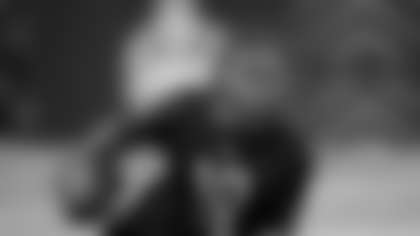 Mississippi State's M.J. Emerson only has one career interception, which came two years ago, but that isn't an indicator of how he performs in coverage. In fact, he's been one of the best cover corners in the SEC with a grade of 89.6, per Pro Football Focus, which is the second-highest since 2020.
Emerson's cover ability is by far his strongest trait, and PFF has routinely recognized him for his size, length and knack for moving smoothly in the open field. He was an honorable mention All-American by PFF in 2019 and 2020.
There's a strong chance the way Emerson is able to hold his own in press situations will earn him a roster spot, but for at least his rookie year, his biggest contribution will be on special teams.