After weeks of internal meetings on free agency, the Redskins refocus on the NFL Draft this week as they head to Indianapolis for the NFL Scouting Combine.
The Redskins hold the No. 13 pick in the first round of the draft.
Team officials have identified positions of need, but they want to evaluate every player at the combine so they can finalize the draft board.
Who are some of the top players who could get a close look by the Redskins' brass?
Here are 10 top prospects to keep an eye on as the NFL Scouting Combine unfolds:
-- Mark Sanchez, QB, USC
The Redskins are not expected to pursue a quarterback in the draft, although Jason Campbell's long-term status with the club remains a question mark. Keep in mind that if Sanchez and fellow prospect Matthew Stafford of Georgia earn raves at the combine, they should lock in as top 12 picks. That means more quality prospects could drop to the Redskins at No. 13. Sanchez, 6-3 and 225 pounds, had a banner season for the Trojans last year, throwing for 3,207 yards and 34 touchdowns.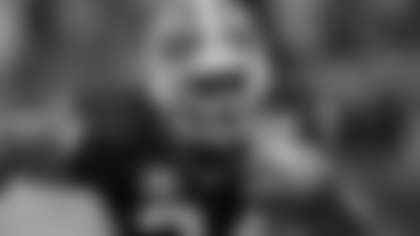 -- Knowshon Moreno, RB, Georgia
More NFL teams are turning to a running back-by-committee approach. The Redskins have quality backs in Clinton Portis and Ladell Betts, but neither have game-breaking speed at this point of their careers. Moreno, 5-11 and 208 pounds, could add that dimension to the Redskins' rushing attack. He recorded 2,734 rushing yards and 30 touchdowns in the last two years at Georgia.
-- Darrius Heyward-Bey, WR, Maryland
The Redskins drafted a pair of wide receivers in 2008, so it's unlikely they go that route again. Heyward-Bey is a local product--he grew up in Silver Spring, Md.--and he has good size at 6-3 and 206 pounds. A three-year starter at Maryland, he is also among the fastest receivers in the draft. If Heyward-Bey has a standout performance at the combine, then he could vault into the Top 10.
-- Michael Oher, OT, Mississippi
Offensive line is thought to be a need for the Redskins this offseason, and Oher is a 6-5, 315-pound left tackle who started all four years at Ole Miss. Oher is perhaps best known as the subject of a 2006 book called "The Blind Side: Evolution Of a Game," about his life growing up in Memphis.
-- Andre Smith, OT, Alabama
Nine years ago, the Redskins selected a young offensive tackle out of Alabama named Chris Samuels. In 2009, the Redskins could opt for another Alabama tackle in Smith. He stands at 6-4 in height and his weight alternates between 330-340 pounds. His forte is run blocking, so he may need to work on his pass protection skills.
-- Eugene Monroe, OT, Virginia
Eight offensive tackles were drafted in the first round of the 2008 NFL Draft. Monroe should be among a half-dozen tackles to go in the first round this year. At 6-6 and 315 pounds, he was a three-year starter at Virginia after backing up D'Brickashaw Ferguson, the New York Jets' top pick in 2006, as a freshman.
-- Brian Orakpo, DE, Texas
The Redskins have drafted just two defensive ends--both seventh-round picks--since 1997, so the team is expected to scrutinize that position at the combine. Orakpo, 6-4 and 260, is thought to be the best defensive lineman available in the draft and many early mocks have the Redskins selecting him. A classic speed rusher, Orakpo posted 22 career sacks for the Longhorns, including 11 last year.
-- Clay Matthews, LB, USC
The Redskins have a pair of veteran linebackers in London Fletcher and Marcus Washington, so the team could seek to infuse some youth at the position this offseason. Matthews hails from a football family. His father, also Clay, was an NFL linebacker for 19 years. His uncle Bruce played offensive tackle for 19 years and was inducted into the Pro Football Hall of Fame. Matthews, 6-2 and 245 pounds, brings high energy and intensity. He can play both inside and outside linebacker.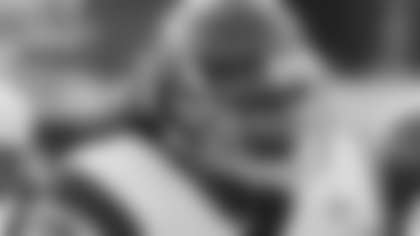 -- Rey Maualuga, LB, USC
Maualuga is widely considered the best middle linebacker in the draft. At 6-2 and 260 pounds, he has proven to be a tough, fiery, imposing presence. Maualuga has posted 70 tackles each of the last three years for the Trojans and was the MVP of the 2008 Rose Bowl.
-- Malcolm Jenkins, CB, Ohio State
If the Redskins decide to remake their cornerback corps this offseason, then Malcolm Jenkins would be a prime candidate to add with the No. 13 pick. At 6-1 and 201 pounds, he is similar in size to Shawn Springs, another former Buckeye. A three-year starter at Ohio State, Jenkins had 17 career interceptions, including nine last year.