For weeks, the Redskins coaches and scouts have been huddled in meetings, evaluating current players and free agents.
Starting Wednesday, they emerge from meeting rooms and head to Indianapolis for the NFL Scouting Combine.
Time to refocus on the NFL Draft.
The Redskins hold the No. 4 pick in the first round, so they should be able to select an impact player.
Team officials have identified positions of need, but they want to evaluate every player at the combine so they can finalize the draft board.
Who are some of the top players who could get a close look by the Redskins' brass?
Here are 10 top prospects to keep an eye on as the NFL Scouting Combine unfolds:
-- COLT MCCOY, QB, TEXAS
If the Redskins intend to draft a quarterback high in this year's draft, then they may have to wait until college Pro Days to get a look at many of the top prospects. Oklahoma's Sam Bradford and Notre Dame's Jimmy Clausen are not participating due to injury concerns, while Florida's Tim Tebow and Central Michigan's Dan LeFevour have decided not to throw at the combine. That leaves McCoy as the primary signal-caller to work out. McCoy is coming off a shoulder injury suffered in the BCS Championship game on Jan. 6. At Texas, McCoy was a 4-year starter and completed more than 70 percent of his passes for 13,523 yards, 112 touchdowns and 45 interceptions.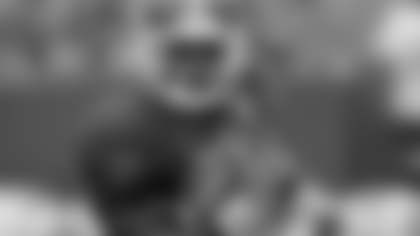 -- C.J. SPILLER, RB, CLEMSON
With Clinton Portis and Ladell Betts coming off injuries last season, it stands to reason that running back could be a position the Redskins look at closely. Spiller has emerged as the top tailback in the draft, thanks to blazing speed that has been recorded at 4.35 in the 40. He rushed for 1,212 yards and 12 touchdowns last year and caught 36 passes for 503 yards and four touchdowns. He also is also a dynamic presence on kick returns--another Redskins need--as he averaged 38.2 yards per kickoff return and 37.0 yards per punt return. When it comes to drafting running backs, keep in mind that head coach Mike Shanahan has had a knack for finding quality running backs in later rounds.
-- RUSSELL OKUNG, OT, OKLAHOMA STATE
Offensive line is regarded as a glaring need for the Redskins this offseason, and if team officials choose to address the position in the first round, then Okung would be a strong candidate. Widely regarded as the top offensive tackle in the draft, the 6-5, 300-pound Okung has played primarily left tackle but he can also play on the right if necessary. He has drawn comparisons to New York Jets left tackle D'Brickashaw Ferguson, the fourth overall pick of the 2006 draft.
-- TRENT WILLIAMS, OT, OKLAHOMA
Williams, 6-5 and 318 pounds, started at right tackle in 2007-08 and then replaced Phil Loadholt (now a starter for the Minnesota Vikings) at left tackle last year. He was named a first-team All-American even though some scouts believe he struggled on the left side. Williams grew up in Longview, Tex., the same hometown as current Redskins Malcolm Kelly and Robert Henson, so team officials won't have to look far for a character evaluation of Williams.
-- BRUCE CAMPBELL, OT, MARYLAND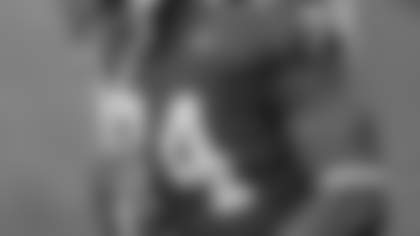 Will Campbell be the next Terrapin offensive lineman to join the Redskins, alongside Stephon Heyer and Edwin Williams? Campbell is regarded as an upper-tier left tackle prospect and could elevate to the top 15 with a strong combine. Scouts are impressed with his 6-7, 310-pound frame and he should have good enough mobility to fend off speed rushers around the edge. Most impressive, Campbell is a workout warrior--he bench pressed 490 pounds, second-best in Maryland's history.
-- MAURKICE POUNCEY, C, FLORIDA
With Casey Rabach scheduled to become an unrestricted free agent, the Redskins could have a glaring need at center should they choose not to re-sign him. Pouncey, 6-5 and 318 pounds, started all three years for the Gators, serving as Tim Tebow's center the last two seasons. He can also play guard. Pouncey won the 2009 Rimington Trophy as college football's best center.
-- NDAMUKONG SUH, DT, NEBRASKA
It's surprising that Suh has decided to participate at the combine. The 6-4, 300-pound defensive tackle is expected to be the top pick in the draft. Would the Redskins draft him if he drops? Given the presence of Albert Haynesworth, it's unlikely. But Suh was such a dominant force at Nebraska that he is sure to draw plenty of attention at the combine. Suh logged 85 tackles, 24 tackles for a loss and 12 sacks for the Cornhuskers last season. He finished fourth in Heisman Trophy voting, a remarkable feat for a defensive tackle. Keep an eye on Oklahoma defensive tackle Gerald McCoy, who some scouts believe is on par with Suh.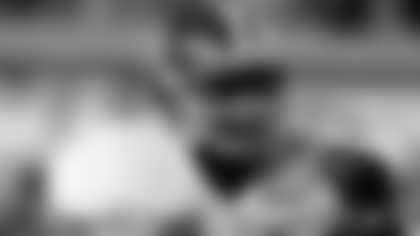 -- ROLANDO MCCLAIN, LB, ALABAMA
Redskins defensive coordinator Jim Haslett has said that switching to a 3-4 base defense is a consideration this offseason. McClain would be a good fit as an inside linebacker in that scheme. In three years with the Crimson Tide, McClain was a tackling machine, posting 275 tackles, 31.5 tackles for a loss, eight sacks and five interceptions. Last year, he won the Butkus Award as college football's top linebacker.
-- ERIC BERRY, S, TENNESSEE
Last season, Redskins coaches discussed moving LaRon Landry to strong safety, thought to be his natural position. If that's on the table with the Redskins' new coaching staff, then free safety could become a need. This year's draft class could include several Pro Bowl-caliber safeties, led by Berry. At 5-11 and 203 pounds, he has drawn comparisons to the Ravens' Ed Reed. In three seasons with the Vols, Berry logged 245 tackles, 17 pass break-ups. Another safety to watch is USC's Taylor Mays, who has dropped on some draft boards in recent weeks as scouts have questioned his sideline-to-sideline speed and tackling ability. It would appear that the 6-3, 230-pound May has the most to prove in combine drills.
-- JOE HADEN, CB, FLORIDA
The Redskins could have a need at cornerback depending on what they decide to do with Carlos Rogers, who is scheduled to be a restricted free agent this offseason. Haden, 5-11 and 190 pounds, is thought to be the top cornerback of the draft and could be the only first-rounder. In three years at Florida, Haden had 218 tackles, 34 pass break-ups and eight interceptions. He is a native of Fort Washington, Md.