The opinions expressed in this article do not reflect those of the team unless specified by a direct quote.
The Washington Commanders are nearing the end of the preseason and drawing closer to making final decisions on who will make the initial 53-man roster.  
And, as a result, the number of opportunities for players to make their case that they deserve one of those spots is dwindling by the day. 
The Commanders' preseason finale against the Cincinnati Bengals will likely not be the one of the fans' most anticipated events. Head coach Ron Rivera said after Friday's walkthrough at Joint Base Andrews that only a select group of offensive starters will play with no defensive starters dressing out at all. This will still be an important matchup for the team, however, as well as the players on the roster bubble. 
"They're going to live and die with the results because for a lot of them it will be indicative of helping sway our decision making one way or the other," Rivera said. 
There are still a few spots that could be claimed by a standout performance on Saturday, so here are three position groups to keep an eye on this weekend.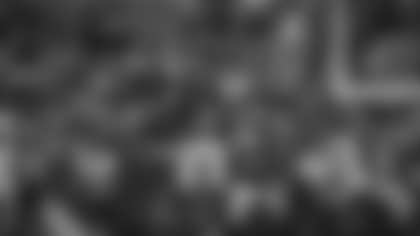 While the top of the Commanders' receiving corps has been set since the start of camp, the bottom of the position is still in flux with several players competing for an opportunity.
Of the players potentially in the mix, Kazmeir Allen is one that has a good bit of the fans' attention. Most of that comes from his abilities as a return specialist with Rivera saying as early as OTAs that the former UCLA Bruin has their attention because of what he can do with the ball in his hands. The Commanders saw some of that against the Baltimore Ravens, when he returned a fourth quarter punt 20 yards to the Commanders' 41-yard line.
But Allen is also starting to show what he can do on offense. He had three catches on Washington's game-winning drive against the Ravens, two of which resulted in third down conversion. He'll likely get more chances to show what he can do on Saturday.
Two other possible names to watch are Mitchell Tinsley and Brycen Tremayne, both of whom had their moments to shine in camp. Tinsley has been quiet in preseason games, but he's been a frequent target for Jake Fromm in practice, and his 26-yard grab against the Cleveland Browns showed his potential.
Tremayne is a player who flashed in practice but was more active against the Ravens. Like Allen, Tremayne played an important role in the Commanders' game-winning drive with a 13-yard pickup that got Washington to the 50 and a five-yard reception on third-and-4 three plays later.
There's likely only one spot to be had between those three and the other receivers at the bottom of the roster. So, each player will need to take advantage of every snap.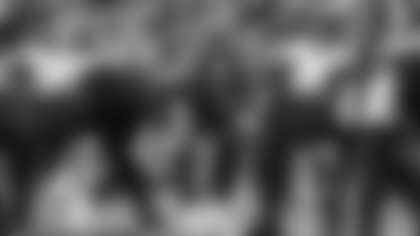 Washington has a deep group of defensive linemen with several impressive players behind the starters having strong performances during the camp. The Commanders will try to keep as many of them as possible, but the reality is that they will need to make some tough decisions with that position.
Players like Will Bradley-King, a former seventh-round draft pick from 2021, should get more chances to prove themselves in game scenarios. Bradley-King has three tackles in Washington's two preseason games, and Rivera said on Thursday that he has seen flashes of what Bradley-King can accomplish each year.
Other players like KJ Henry aren't necessarily in jeopardy of being cut but will be able to get valuable snaps to progress their development. Rivera said back on Aug. 13 that Henry has been "a work in progress" and is adjusting to the speed of the game. There have been positive moments on film, though, so Henry will get the chance to show more of that on Saturday.
At defensive tackle, players like Abdullah Anderson and Benning Potoa'e, who have five combined tackles and a quarterback hit, should get more snaps with all the defensive starters sitting out. Even if they don't make the active roster, they could be competing for a spot on the practice squad.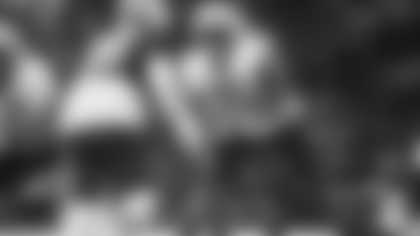 Like receiver, most of the spots on the Commanders' offensive line are taken, but there are some players who are either fighting for a roster spot or looking to improve their place on the depth chart.
In terms of the latter, Chris Paul has been competing with Saahdiq Charles to be the starting left guard. The two have split the starting reps, although that has started to lean in Charles' favor in recent practices. Paul is a physical player who can move defensive tackles out of running lanes, but Charles is slightly better at moving in space and getting to the second level of defenses.
If Paul wants to show he can do that, too, Saturday night is the time to do it.
At the bottom of the roster, Mason Brooks has shown steady improvement since camp began. He didn't get many opportunities after transferring to Ole Miss for his final season in college, but he has caught the coaches' eyes because of his toughness and grit. Brooks still has a long way to go, Rivera said near the start of camp, but he can show how far he's come against the Bengals and could either sneak onto the roster or be a practice squad candidate.