Any opinions expressed in this article do not reflect those of the team unless specified by a direct quote.
The Washington Commanders are opening the preseason with a road game against the Cleveland Browns. Here are three positions to watch at kickoff tonight at 7:30 p.m.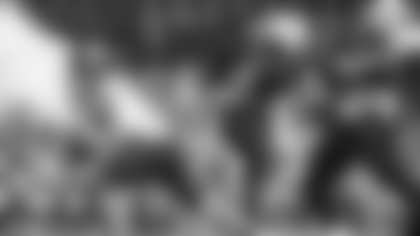 It's unclear at this point just how much Sam Howell will play in the Commanders' first preseason game, but the amount of time he does get on the field will be important for his development.
Since starting training camp as the Commanders' "QB1," Howell has been up-and-down leading the offense, but there has been more good than bad from the second-year player as he learns Eric Bieniemy's system. His arm strength has been on display with passes to Terry McLaurin as well as Dyami Brown, and his teammates have been impressed with his leadership.
Since the Commanders began Week 3 of camp, Howell has been more consistent with his throws and decision making.
"You start to see the consistency in the throws on where they need to be placed, you see the handling of the calls," Rivera said. "It's that type of growth that you look for and we're starting to see that."
Part of Howell's initial struggles can be credited to practicing against the Commanders' defense, which finished the 2022 season as a top five unit. The Commanders view that as a positive, because it allows them to get reps against some of the best competition in the league.
Friday's game will be the best opportunity for Howell to show what he has learned up to this point.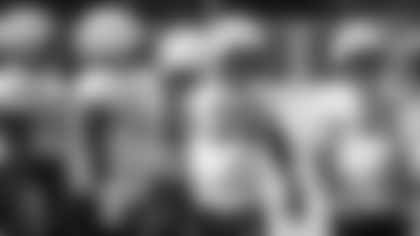 While quarterback is the biggest question for the Commanders in 2023, offensive line is not far behind it.
The offensive line underwent significant change this offseason with new faces at right tackle (Andrew Wylie) and center (Nick Gates), and players like Sam Cosmi being moved to guard. The changes were necessary to improve an offensive line that was 27th in pass-block win rate and 19th in run-block win rate in 2022, and while the group's performance has been inconsistent, there has been growth that the coaches are pleased with.
"There's been some days that haven't been as good, but there's been some days they've done a hell of a job and the thing that I'm loving about that group is that they're having fun together," said offensive
The Commanders didn't put on pads until Week 2, when the offensive line was able to more effectively counter the defensive line's physicality. And from the team's perspective, there's a benefit to getting reps against what many consider to be a top five defensive front every day.
"So, what better challenge than to face the front four that we're seeing every single day? I love it, I live for it, and I can see the improvement in our guys."
The Commanders will face off against a different group for the first time since camp began, giving them a chance to show how much their chemistry and comfort in the system has grown after matching up against Chase Young and the rest of the Commanders' defensive line for the past three weeks.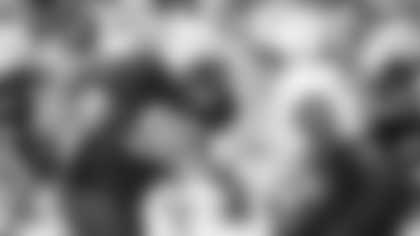 The Commanders' starting defensive line will not experience any major changes before Week 1, but there are plenty of depth players worth keeping an eye on throughout the evening.
KJ Henry and Andre Jones -- fifth- and seventh-round picks, respectively -- have both had strong camps with impressive moments when rushing passers. It might be difficult to keep both since the defensive front is so packed with talent, but it will be intriguing to see how they fare against a Browns offensive line that is deep and experienced.
There are also players like William Bradley-King and Joshua Pryor who are looking for a way to catch the coaches' attention. Both players have had their moments in camp, but getting more playing time in a game scenario could be enough to help secure some of the final spots on the 53-man roster.
In terms of players whose roster spot is more locked up, it will be Phidarian Mathis' first time getting snaps in a game since sustaining a season-ending injury in Week 1 last year. The coaches had high hopes for Mathis because of his ability to clog running lanes and create opportunities for linebackers, and he has shown that so far in camp.
No matter how much Mathis plays, it'll be another chance to show that he is fully healthy and capable of elevating the Commanders' front.